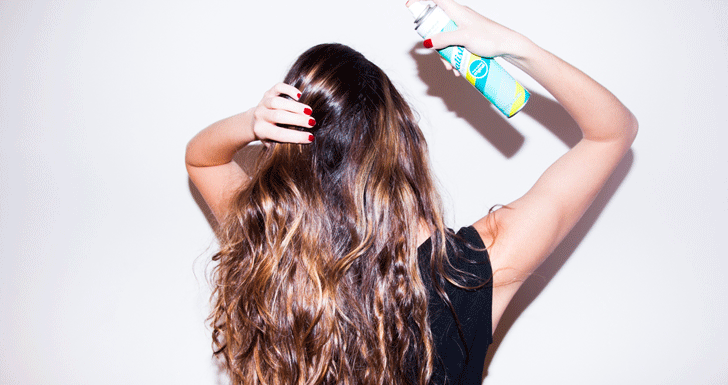 Hair
Gisele and Miranda Kerr's mane man breaks down the exact order to apply your sprays, creams and gels.
Renée Rodenkirchen
As anyone who's ever had a raging hangover (or like, gone to college) can attest to, some rules are just meant to be stuck to. (Read: "beer before liquor, never been sicker"—it's a real and cruel thing, kids.) The same goes with the world of hair care: one thing leads to another and you either end up with VS Angel-worthy locks, or, well, your mother's in the '80s. Love ya, mom. When your dresser starts to resemble a tiny, very confused salon however, organization, let alone proper product use, goes out the window.
 
Does pomade or gel come first? What is pomade? Is this hair spray or spray deodorant? All in a post-shower's work. In need of some serious directional guidance, we turned to Harry Josh, the man behind many of those aforementioned VS angels' locks (Miranda Kerr, Gisele Bündchen and Karlie Kloss, natch), to break down exactly when and why you're supposed to use each type of hair product, setting our mane regimes straight.
---
WHEN TO USE: "In the shower or while hair is still wet if it's a conditioner, mask or treatment. A serum or oil can be applied to wet or dry hair."
WHEN TO USE: "This depends on the product. Mousse and gel I would recommend applying to wet hair, but bodifying products can be a range. Is it a dry shampoo? That would go on dry hair. Or is it a post-shower treatment? If you're looking for body, I would make sure to put something in your hair to prep it before you blow it out (like a mousse, for example), and then, if needed, finish with another styler like a dry shampoo or texturizing spray—even hairspray."
WHEN TO USE: "It depends on what you're protecting your hair from. Heat protectants should go on before you apply heat like a dryer or iron. There are products with SPF, though, which protect hair from the sun and can go on dry hair."
"[Blow dry your hair] right after you get out [of the shower]. As soon as hair starts to air dry, it will frizz. I like applying John Frieda Frizz Ease Expert Finish Polishing Serum—it provides shine and frizz control and isn't too light or too heavy for any hair type. It's a universal product."
5.
Smoothing and Texturing
WHEN TO USE: "Smoothing and texture are dependent on what you're trying to achieve. If your hair is frizzy, define texture or smooth hair while it's wet. If your hair is straight (or blown straight), you can always tame frizz and flyaways or add additional texture after your hair is dry."
6.
Hair Spraying and Dry Shampooing
WHEN TO USE: "I wouldn't recommend applying [hair spray and dry shampoo] to anything but bone dry hair. I'm a pretty firm believer in applying product to hair when it's freshly wet or completely dry. Wet hair and dry hair will react differently to product, so if you're in an in-between zone, you're not going to get a universal result."
7.
Living on the edge
(a.k.a. mixing product)
"Today, there are so many products on the market—you can cocktail them if you want. You might mix a gel and a serum, a pomade and an oil—there are no limits. There are some products that belong in a certain order (like a leave-in conditioner or a mask, for example), but sometimes you might find that traditional styling products work in unconventional ways."
"Follow directions—they're on the bottle for a reason. Brands want you to have the best results possible—so do what they say."