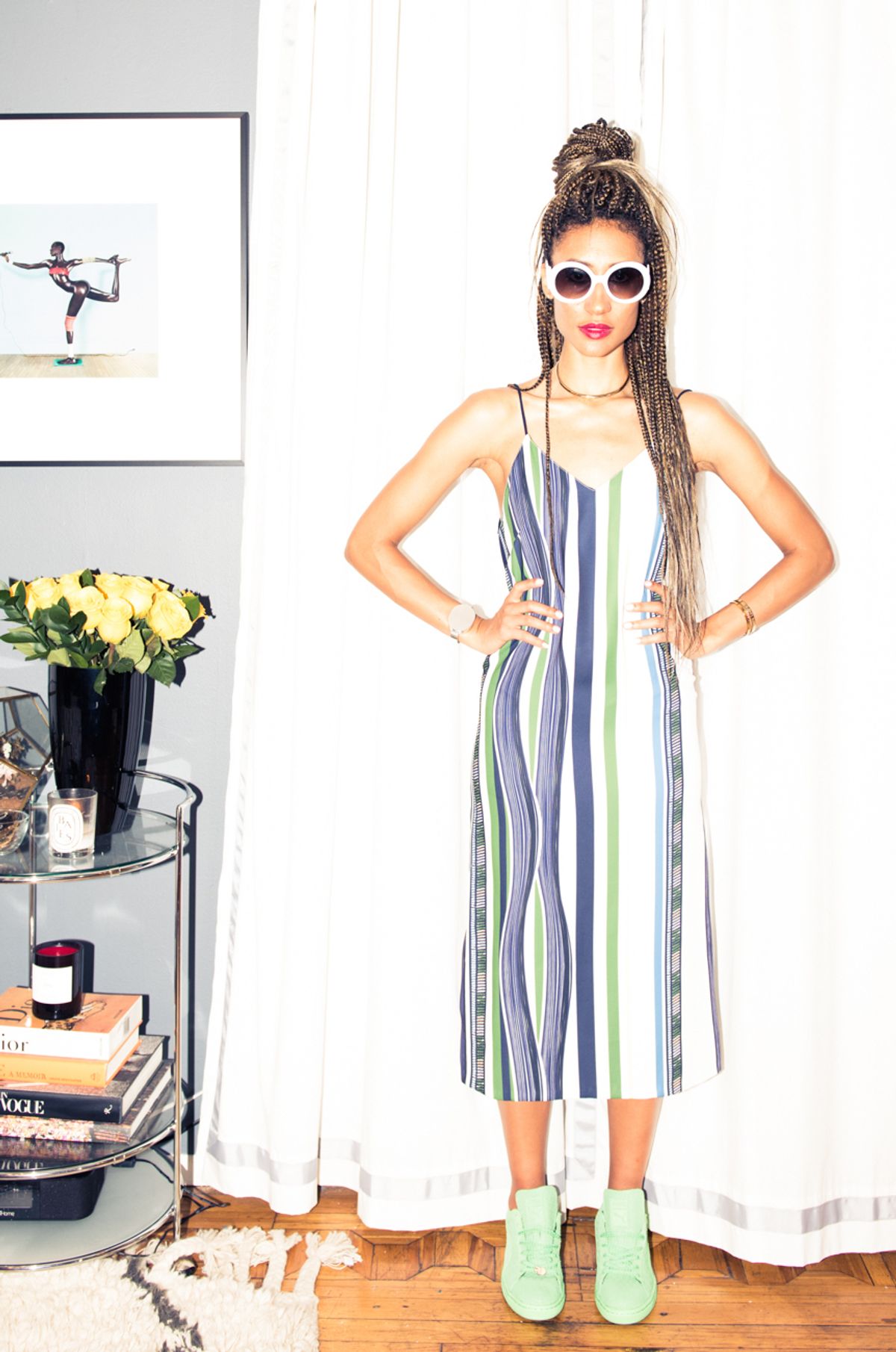 Closet
Beauty & Health Director, Teen Vogue. New York
Stephanie Mark
We have a thing for New York editors. What can we say, their closets, full of pre-retail release beauty products and sample sales scores, are like catnip for us. They weed out and own the newest, best and coolest because they see it all; and we can relate to their rampant quest to find the next thing (accessory, designer, beauty trend), because, well, it's kind of our job, too. And Elaine Welteroth, from her veritable throne as
Teen Vogue
's beauty and health director (that's a
lot
of makeup, skincare and hair product samples), is one of those who we pretty much knew wouldn't disappoint in the knowing-what's-up department—just check out 
her Instagram feed
for all the new beauty swag you never knew you wanted. Case in point: we showed up to Welteroth's West Village apartment just a week or so shy of a trip she was taking to South Korea, on what sounds like the ultimate beauty mission (ICYMI, these days,
Seoul is kind of the source of all things innovative as far as skincare goes
)—and we ended up playing pen pals via her 13-hour flight. But back to the important stuff, i.e. lots of quilted
CHANEL
, color-blocked
Miu Miu
and spikey
Manolos
. And those were just the accessories. And while sorting through her
Alaïa
and
Balenciaga
, we got to chatting about everything from Rihanna's genius collection for
M.A.C
. (she persuaded a PR rep to send her her own supply when it stopped being sold) to her digital habits. "I am as addicted to Instagram as anyone else these days, but a few months ago I got sucked into downloading Snapchat. Now, I am completely obsessed—I could Snapchat all day, every day. It's actually a problem! I'm always converting people and showing them how it works." Oh, yes, that Snapchat addiction—we totally feel you, Elaine.