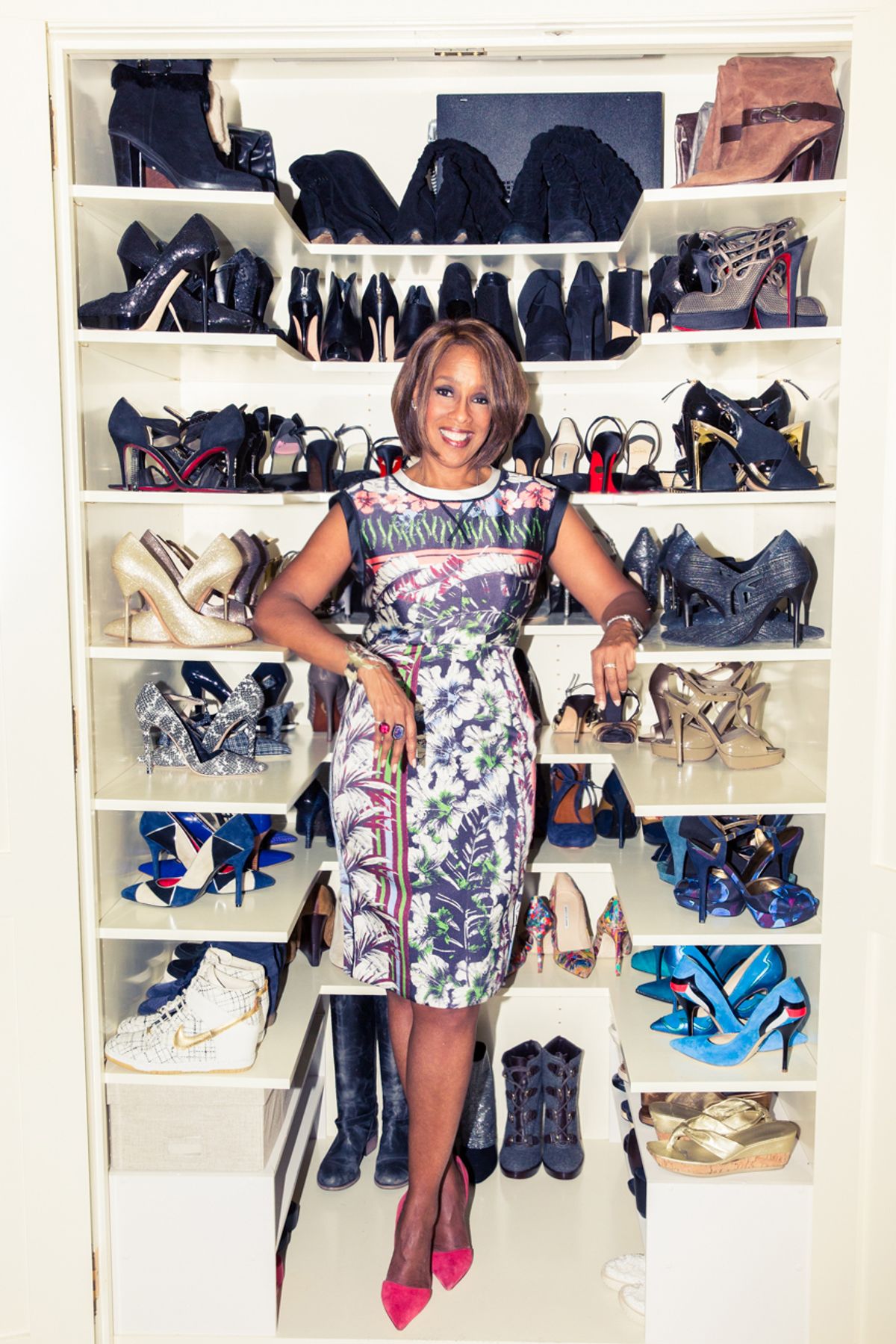 Closet
Gayle King
Editor-at-Large, O, The Oprah Magazine. New York
Renée Rodenkirchen
Stephanie Mark
As we learned the first time we met, when she was supervising our shoot with
Sarah Jessica Parker
, if there's anyone who knows how to truly live the good life, it's Gayle King. Her dedication to Cronuts and shoes goes deep, and shortly after our first shoot, she jetted off to Spain for a week of yacht-ing with her mononymous bestie. Yup, pretty sure that's
Kanye and T-Pain
we hear playing somewhere in the distance? But even for King, occasionally, indulging so hard can require a little intervention. Namely, in the wardrobe department. While we love King's signatures—from her approach to jewelry, which she hilariously dubbed the "Mr. T starter kit look" to her usual jewel tone-hued shift dresses—with the intervention actually coming by way of Mr.
Adam Glassman
, Creative Director at
O, the Oprah Magazine
, we can see where King may occasionally have the tendency to hang on to just about everything that comes into her possession. After all, we're talking about the woman who counts a flip phone and two (!) Blackberries among her regular communication rotation. It's nothing to deserve her own A&E series or anything, but the woman does have a penchant for holding on tight to the things she really, really loves. After Glassman's crack team of organizers and declutter-ers (lead by
Jeffrey Phillip
) had their way with King's closet, we went in and reaped the benefits of their Marie Kondo-ing. Namely, those benefits came in the form of us raiding her newly color-coded (!), custom-built closet and styling our favorite stand-outs around her place. Glassman can tease all he wants, but there's really no denying that King's instinct for accessories is second-to-none: the banana yellow
Céline
, floral
Mary Katrantzou
pumps and red-white-and-blue retro-style
CHANEL
slides had us vying to be first in line for her cast-offs. Oprah, can we come over to yours next?