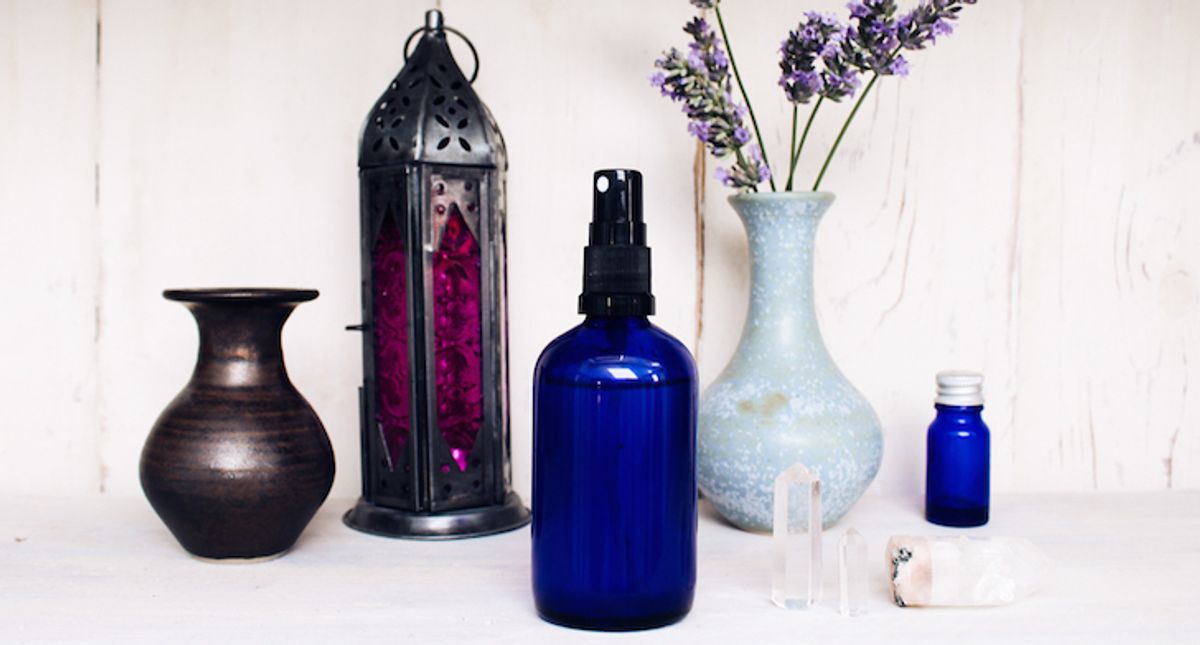 Skin
Because who doesn't want a face full of lavender and rosewater?
Something we seriously admire: anyone who's DIY ethos actually yields things that we want. You know, like the people who can shake up their own cocktails, or make their own jewelry, or tailor their own vintage finds. But, honestly, it's a whole other level of respect that we have for people who can actually make their own functional (so key) beauty products. And we want in. So we called up The Naturalista's Xochi Balfour, who has a whole host of recipes up her crocheted sleeve. And lucky for those of us less gifted in the art of doing it ourselves, they're easy to make. Oh, and they're actually effective. Check back every week for more recipes you'll want to bookmark and whip up ASAP.
---
We're kind of obsessed with face mists; bottles of ranging sizes from various beauty brands are randomly located all over our apartments, our office and stuffed in our handbags. We think of it kind of as the beauty equivalent to a cold Kombucha or, in the most extreme situations (post SoulCycle, say, or after a particularly strenuous dance sesh at a Jamie XX concert), a cold shower. But face mist, especially this particular homemade, all-natural version, has the added effect of spritzing yourself with a bouquet of fresh-cut lavender. Now we just need to buy a bunch of those travel spray bottles so that we can continue to stash this mix in every distantly logical storage space.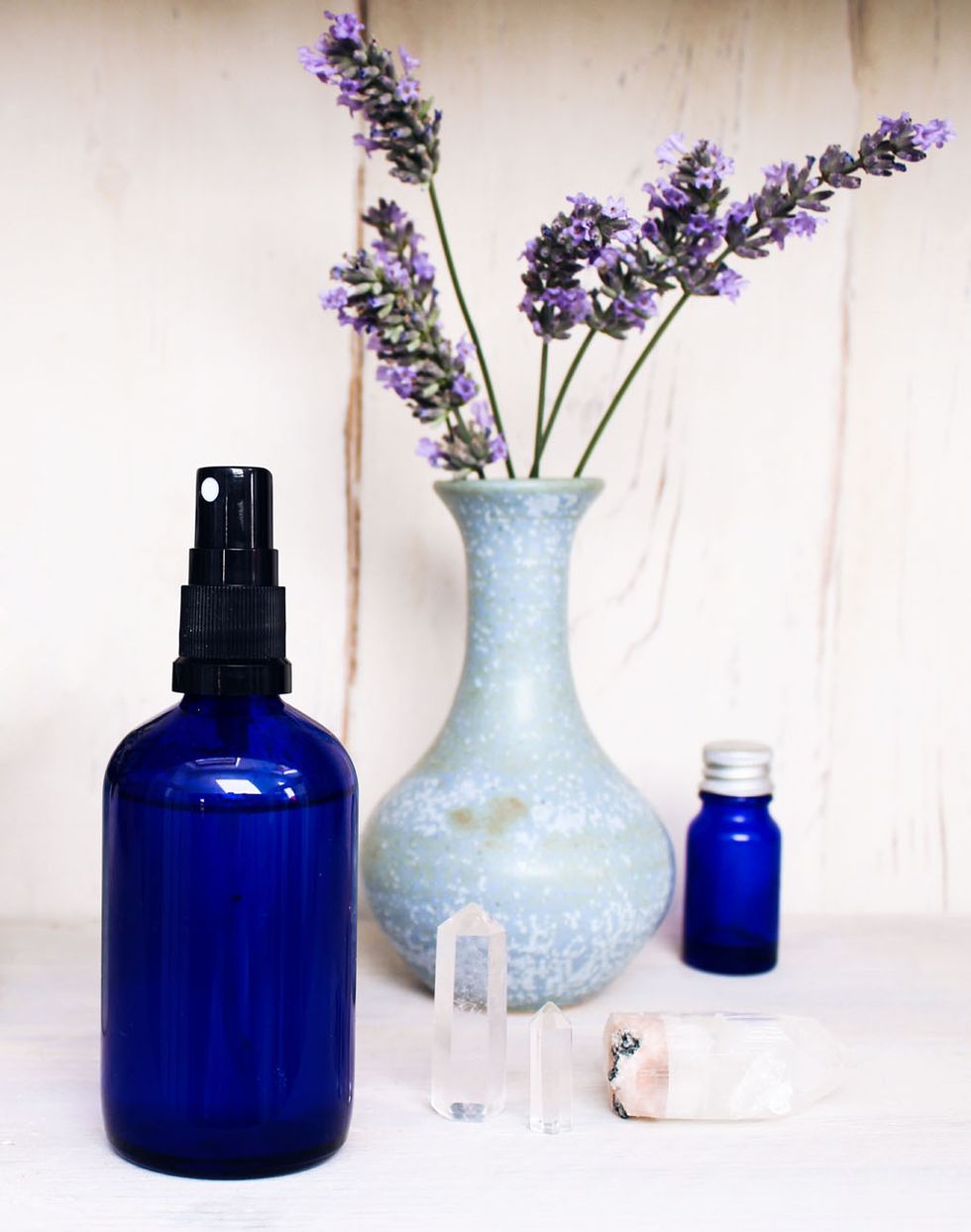 "Sometimes, especially in the city, you need a little pick me up to keep you feeling ace. It can be a little hit of essential oil, a massive green smoothie, or a spritz to keep your skin fresh and locks groomed on the move. This neat natural spray covers the latter perfectly, and is so easy to concoct you won't ever want to travel without it. On the subway, aeroplane, bicycle or even just sprawled on the sofa, it is a summertime natural beauty saviour that spritzes new life into everything it touches.
You can play around with essential oils—I use lavender for its calming notes which counter the frenetic energy of the city. It also goes beautifully with the rosewater and feels somehow cooling yet summery... like running through fields in Provence, without really doing it.
Jojoba locks in moisture and is the closest natural oil to our own skin sebum, keeping skin and hair soft, but not greasy. There has never been a better reason to ditch your toxic chemical hair oils. Your hair – and skin and summertime lover – will thank you for it."
THE RECIPE
5 ml. JOJOBA OIL
45 ml. WATER
40 ml. ROSE WATER
10 drops ESSENTIAL OIL
100 ml. CONTAINER
SMALL SPRAY BOTTLE
one >> Mix the water and rosewater in a 100 ml. glass spray bottle
two >> Add the jojoba and essential oils
three >>Store out of direct sunlight and shake well before you spray
four >> Step out and shine like an angel.