In 60 Seconds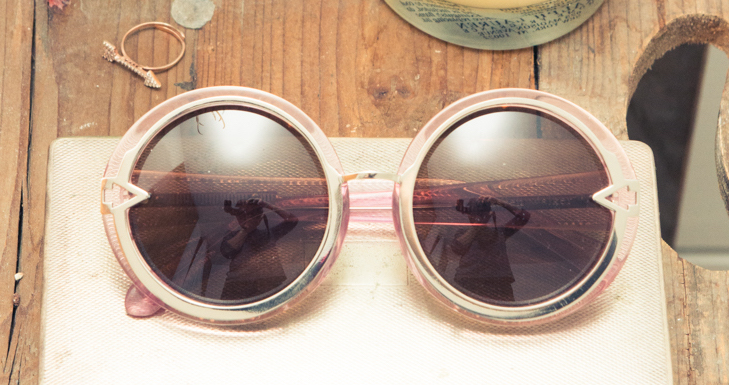 How to Pick Flattering Sunglasses in 60 Seconds
Cat Eye? Aviators? Round? Square? You'll never second-guess your purchase again.
When it comes to particular items, online shopping is just so. damn. easy. Probably too easy (our credit card bills seriously suffer). As in, a pair of shoes in your size—checkout. A cross-body bag in a shade you don't yet own—checkout. A pair of Frame jeans in a new style—checkout. But sunglasses, well, we'll compare it to the ever-confounding question: should I get bangs? Because sunglasses: they have to fit you just right. And they're on your face. And if your eyes are the window to your soul (ugh)… your sunglasses had better be good.
And while we can easily while away an afternoon in Barneys' sunglasses department trying on every last pair to finally land on the perfect pair of Célines ('cause it's always Céline), we'd also love to just click to buy because we just know, innately, that they'll be perfect, as, ahem, frames to your soul. So we called up Karen Walker, who does a seriously dramatic sunglass if ever we've seen one, and had her tell us exactly what types of frames best flatter what face shape. So no there's no hesitation—and we totally don't feel any hesitation dropping on Dior So Reals, 'cause they'll totally fit, guys, duh.
"Sharpen your softer features with geometric and rectangular frames such as the Karen Walker Deep Freeze. They'll also help to create definition and elongate the face."
"Anything goes for an oval face, so have fun and experiment with different shapes!"