Career
It involves a gum wall, a serious shoe salon and the best oysters ever. In collaboration with Nordstrom.
Renée Rodenkirchen
For the most part, save for a few exceptional jaunts to the likes of Sydney, Miami and Beijing, we beat a pretty familiar path between New York, Los Angeles, London and Paris—we're with our tribe in those cities, okay? But we're always up for an adventure, and when one of "our tribe" gets excited about another place, well, we get excited, too. Take Caroline Issa, who we would most certainly consider to be our people—running street style game and taking front row names—and all the time she's been spending in Seattle as of late.
---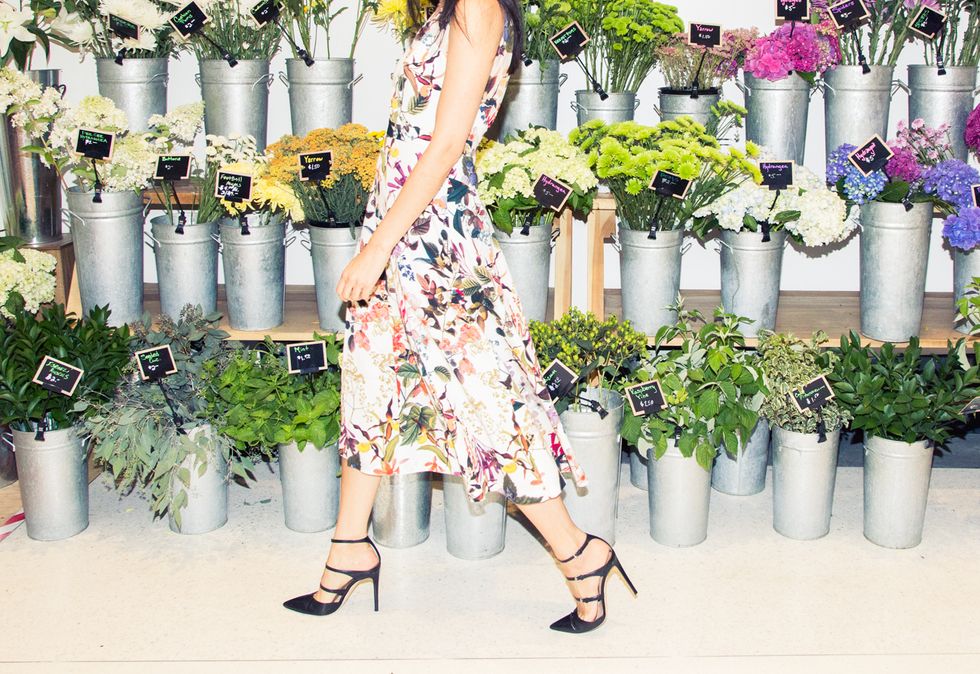 We mean, in the list of fashion capitals we have yet to hit up, Seattle was kind of, um, low. Not that we're not down for a little Northwestern flavor and some serious seafood, because, trust us, we really are. It's just that the city was one of those places we expected to get to via vacation days rather than while we were on the clock. See, Issa's been hanging out their as of late, because, well it's more fashion-y than we thought—as in designer mecca Nordstrom is headquartered there, and, ICYMI, the Tank fashion director and Because editor can now add 'designer' (of a Nordstrom Signature collection) to her stacked resumé. And because we'll trail her anytime, we followed Issa to her new home-away-from-home and tracked her to her favorite places in the city, from Nordstrom's shoe department (and the bar for some midday Moscow Mules—because why not?), to Public Market's gum wall (picking up some Hubba Bubba on the way to add to the, uh, decoration), to Westward and a completely necessary tray of oysters (Issa says they're the best in the world and that she could easily eat two dozen, but we made her share).
And along the way, as we drove from location to location with Issa gamely changing looks in the back of our van, we got her talking about her collection, her favorite things about Seattle and the best score she's ever found at Nordstrom. And we're totally still allotting our vacation days here, guys—the oysters really are that good.
"I'm really excited about the fall collection. It was inspired by the English countryside after spending a weekend in Somerset—the floral print and the colour palette come from the greenery of the countryside. It's an amazingly versatile collection full of great dresses, fun coats (I especially love the leather coat with shearling collar) and beautiful suiting. It's the perfect wardrobe for busy women who want to look and feel great but don't need a lot of fuss.



Love the long green duster in the softest cashmere blend, as well as the big comfy brown sweater. The lace skirt is easy and chic, and the PJs are really fun. Wait, did you ask me to pick one [just one favorite from the collection]? I can't!"
"I actually first visited Seattle when I was working there as a management consultant back in 1999. I lived there for six months and got to visit the market, the first Starbucks and many of the sights. I can tell you that now I'm always eager to go as the food scene in Seattle is absolutely outstanding and I could live on the oysters out there!"
The thing I love most about Seattle is: Definitely the food! And the views!
Seattle style is: Laid back.
The pieces from my collection that every Seattle woman should own are: My leather jackets are always perfect for the Seattle scene and the weather!


---
TOP SPOTS
WESTWARD & LITTLE GULL GROCERY
2501 N. Northlake Way
"The food is divine here, especially the gigante beans in tomato and feta and Baywater Sweets oysters. At our shoot, I stood on the bar and generally overtook their restaurant!"
PIKE PLACE MARKET
Elliott Bay Waterfront
"The market is full of great, fresh produce and beautiful artisan stalls. I always get fresh crabmeat and veggies. Oh, and donuts. And visit the gum wall. It's cute, but gross."
PIONEER SQUARE
Downtown Seattle
"I love the restaurant Bar Sajor that's here and all the shops! The cobblestone streets are great and it's fun area to explore and wander. When we were here, we were interrupted by an oversized game of chess in the park."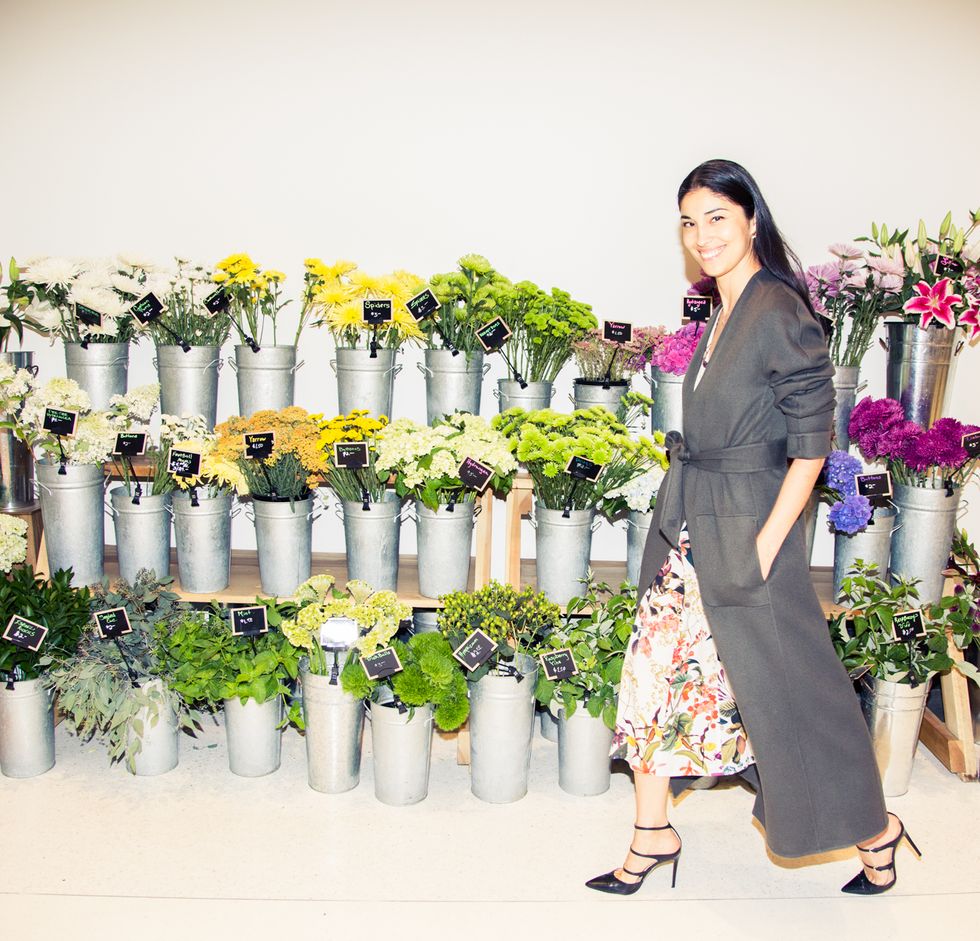 NORDSTROM DOWNTOWN SEATTLE
500 Pine St.
"There's too much good stuff to buy! I snapped up some of the Katie Hillier and Luella Bartley Marc by Marc Jacobs collection, which I'm happy with as it's collectable since sadly the line has folded. And I like to sit in their new bar having a midday cocktail. I also like to visit the flower shop, Fiori Floral Design, and their new shoe salon, which is very, very dangerous for the wallet!"