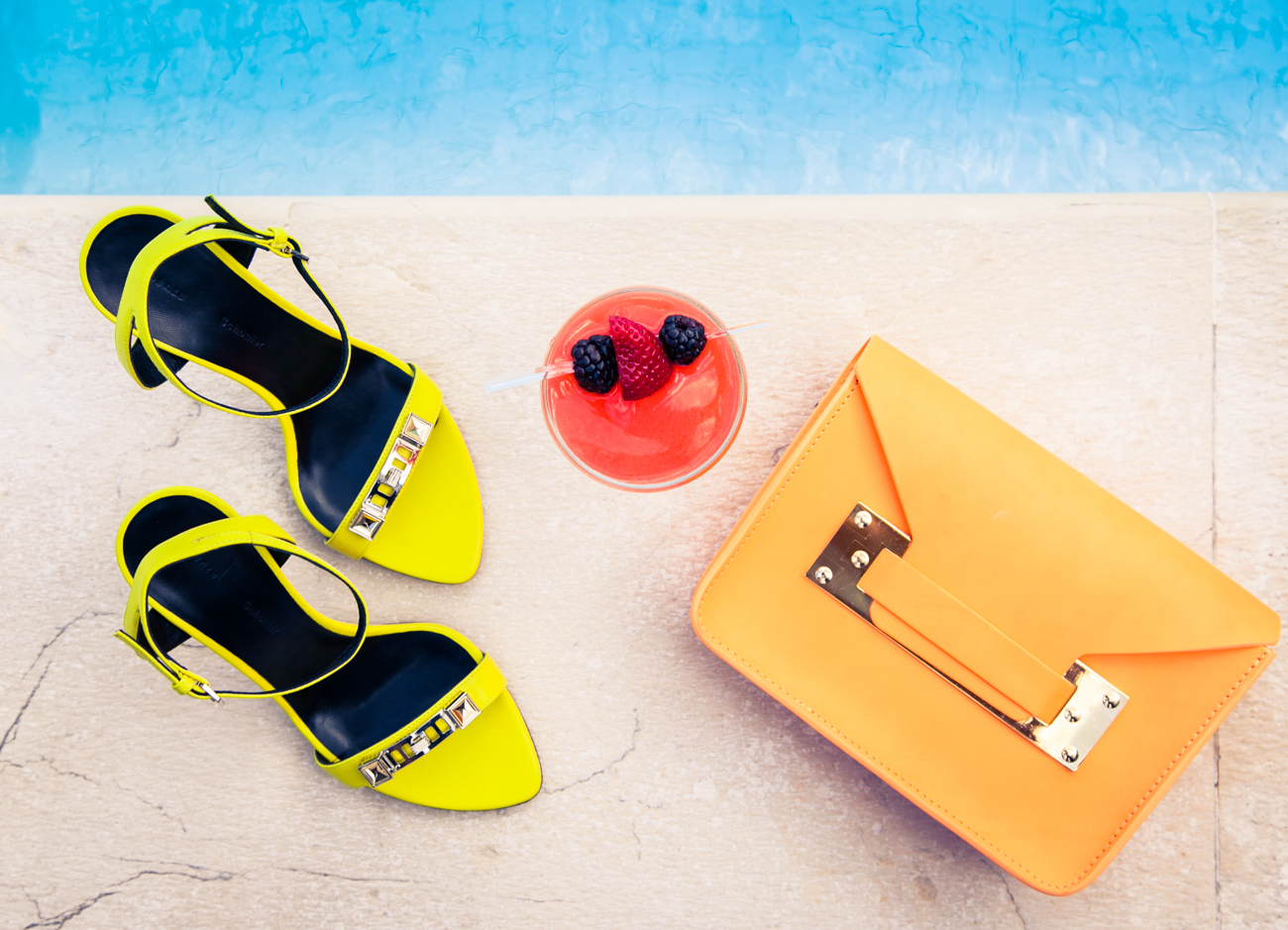 Editors' Picks: The Summer Friday Edition
They're in limited supply, so we're paying our respects.
Let's be honest: Summer Fridays might just be about the best employee perk ever. (And we'll keep this short because we are totally out of here by 1 PM, hard stop.) Because, realistically, if we were stuck in the office until 5 PM (likely later) on a Friday, when the sun is shining and the picnic blanket is beckoning, literally nothing would get done anyway. And because there are only, what, like four of these left until the full-week-long slog that is fall, winter and spring, here's to celebrating this unofficial policy. Now, if you'll excuse us: it's Friday, it's almost 1PM, and it's time to :v: :runner:
Meagan Wilson
Senior Editor & Social Media Manager
Summer Fridays, to me, mean: the start of the weekend, starting said weekend early, and, occasionally, pay day. What's not to like, really?
I'm one of the ~5 people on this planet who actually like Apple Music, probably because I'm too lazy to figure out Spotify. Their playlists are on point and this one is diverse enough to suit a whole whack of occasions, from getting ready to go out to, uh, walking around and whatever else people do on their weekends. It deeply hurts me that this Loewe bag isn't in my life. I could make something up about tossing weekend essentials in there, but I know you guys get it, no explanation necessary. The Aquazzura sandals, too! Good thing I got paid today, right? LOL. Just kidding. #rent #otherboringgstuff #consideringKickstarter
Emily Ramshaw
Senior Editor
Summer Fridays seriously make me so happy, I cannot even express. Here's what typically happens: I get in my car straight out of the office and make the two-hours-in-traffic drive with my boyfriend and a handful of friends to my cottage, where, because it's a magical Summer Friday, we will arrive before five. From there on out we will drink a bottle of rosé (or three) and eat lots of BBQ and sit on the dock until the moon rises over the lake. My Summer Friday uniform is pretty much my cottage uniform: so a denim shirt (so mine's not Raf, but whatever guys), well-worn sunglasses and bikinis by the bundle.
Noah LeHava
Senior Editor
Today I'm clocking out at precisely 1 PM—that is if no proverbial shit hits the fan :pray: :x: :hankey: before I power down. Then it's home in my work-approps 9-to-1 getup to quick change into the comfiest pair of worn-in Re/Done 501s. Because I'm lazy AF, I'll throw on an equally worn-in tee and cinch it in with a Western-y belt like this one by Saint Laurent, stuff a flask of vodka in my back pocket and meet up with my friends at the nearest park. Glamorous, I know.
Alicia Cesaro
Editorial Assistant
Picture this: It's mid-summer, a balmy 81 degrees and the sun is shining so bright through the window, you can hardly focus on your computer screen, never mind get anything even semi productive done. Then you remember it's Friday and it's summer, which means there will be a prompt one o'clock exodus and everything will be right with the world again. I'll be heading (read: prancercising) to the nearest outside area with tacos and alcoholic beverages (low expectations, guys) in this mini dress. Summer suede + cobalt blue = everything. There's also no better day to wear emoji fries on my feet—these kind of sum up everything I want out of life. Lastly, some Le Specs to hide behind, because leaving work before 5PM always feels a bit like playing hooky, which for the record is always encouraged.
Renée Rodenkirchen
Videographer & Photographer
These are definitely three summer essentials for me. Prints on prints on lace. Why not? It's summer time, baby.
A fun and printed bather is a yes because the rest of my wardrobe is black. And I love this round towel—it's like a hybrid between a beach towel and a blanket. And I gotta tell you—I'm a sucker for a swinging lounger. I can just imagine myself in a summer dress reading a Jane Austin novel and falling asleep to the rustle of the willow trees in this hammock. Am I right? Dreamy Summer Friday.