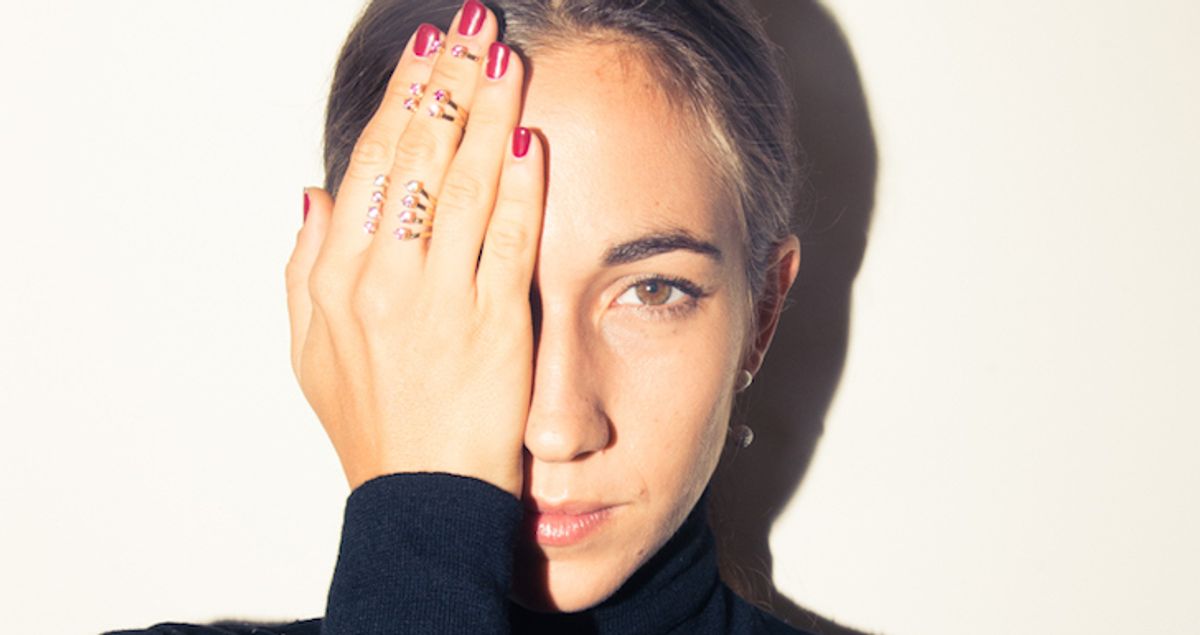 Makeup
The surprising Asian beauty trend you're going to want STAT.
LET'S FACE IT: we've all gone down a Cara-Delevingne-brows Tumblr black hole on one occasion or another. And maybe you were also blessed with good hair genes and a mother who banned you from using tweezers throughout junior high—R.I.P. once bushy brows—but for the rest of us former plucking enthusiasts and fine haired folks, achieving a brow down worthy look (had to) can be quite the time intensive feat. Not to mention the whole 90-degree-humidity-eyebrow-makeup-melting scenario, otherwise known as August in New York. So when Angela Kim of InsiderBeauty told us about the popular Korean trend of eyebrow tattooing, we were intrigued—and, okay, slightly terrified. But we pressed on: "For many Korean women, the use of tattoos is a common technique to achieve the natural ssaeng-uhl no-makeup look. It may seem counter-intuitive since many people associate eyebrow tattooing with bold and unnatural results, but with the emergence of semi-permanent tattooing in Korea, women can enhance their eyebrows in very subtle, natural way." explained Kim.
---
"Many people associate eyebrow tattooing with bold and unnatural results, but with the emergence of semi-permanent tattooing in Korea, women can enhance their eyebrows in very subtle, natural way"
Given that our experience with Korean beauty thus far has essentially turned our skin into metaphorical gold, we decided to scope out the eyebrow-tattooing scene in our own neck of woods. Turning to cosmetic tattoo artist and owner of Vancouver's Studio Sashiko, Shaughnessy Keely—who, FYI, we enlisted after taking about a one second look at her Instagram and seriously envy-inducing brow game—we got her to break down the cosmetic tattooing process one ink stroke at a time. And trust us, after this, you're all going to want face tattoos. Sorry mom(s).
On the basics:
"Cosmetic tattooing, also called semi-permanent makeup or micropigmentation, is the process of implanting color pigment beneath the surface of the skin by means of a tiny, sterile, disposable needle. The purpose of cosmetic tattooing is to produce the appearance of cosmetic makeup and to enhance the natural features of the face."
On the difference between body and cosmetic tattoos:

"Cosmetic tattooing is softer and more subtle—it is meant to be a natural-looking beauty enhancement. Body tattoos use ink while cosmetic tattoo procedures involve pigments. These pigments are designed to gently fade over time. Fading is desired as it allows the artist to make changes to color and shape over the years as clients' natural coloration and facial changes occur."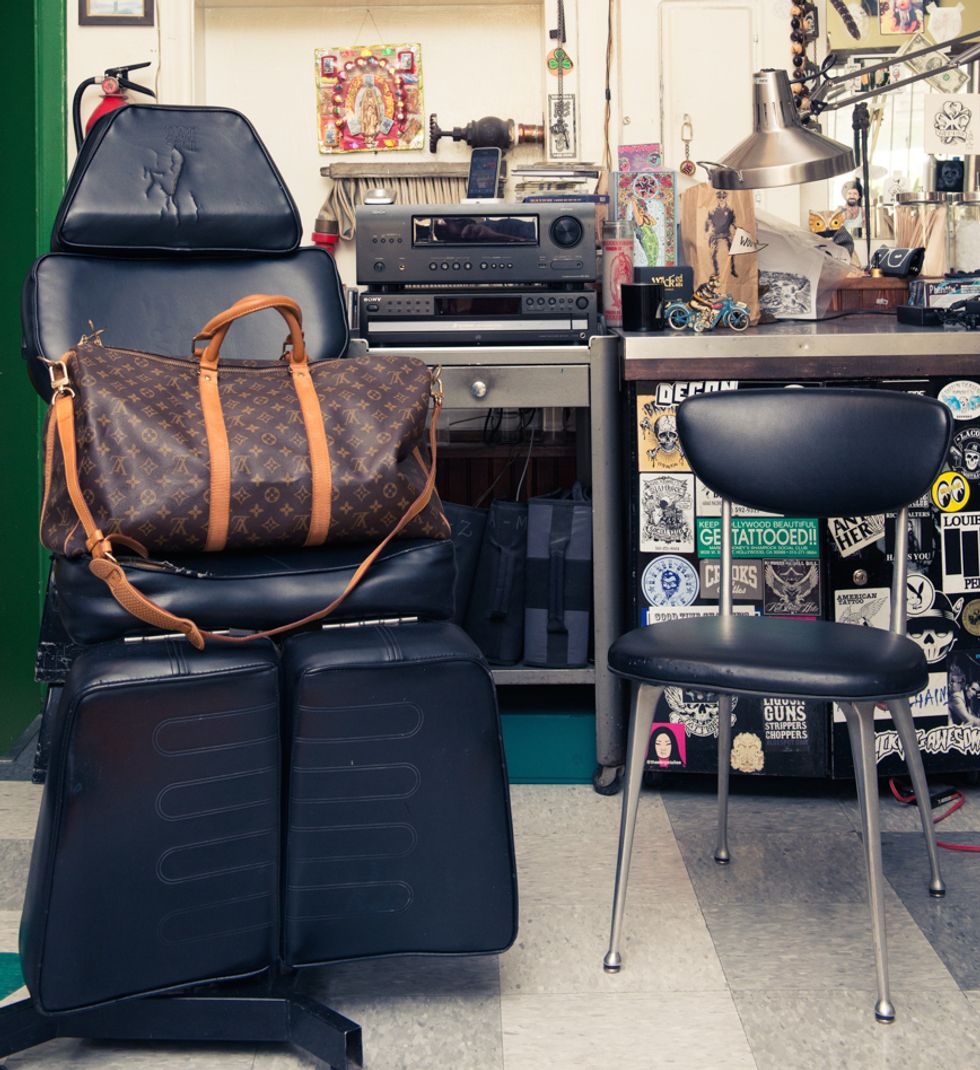 On the eyebrow design process:

"I take quite a bit of time designing the desired brow shape before we begin the tattooing process. I carefully measure and balance out all of the features of the face and work with the client to create a beautifully natural shape that we are both happy with. Generally, I will aim to match the existing brow hair color unless they intend to have a darker, bolder look. I mix a custom pigment color for each client taking into consideration their natural hair and skin tones."


On the "hair stroke" technique:

"I tattoo very thin, wispy, individual lines in between the existing eyebrow hair to create the look of a fuller brow. I prefer this technique over the 'filled-in' look, as it looks and ages more naturally."


On the timing:

"The whole appointment takes about two hours including consultation, designing the brow shape, numbing and tattooing the area. I use a topical anesthetic, so discomfort is very minimal. Most clients say that tweezing and threading feels worse than getting their brows tattooed."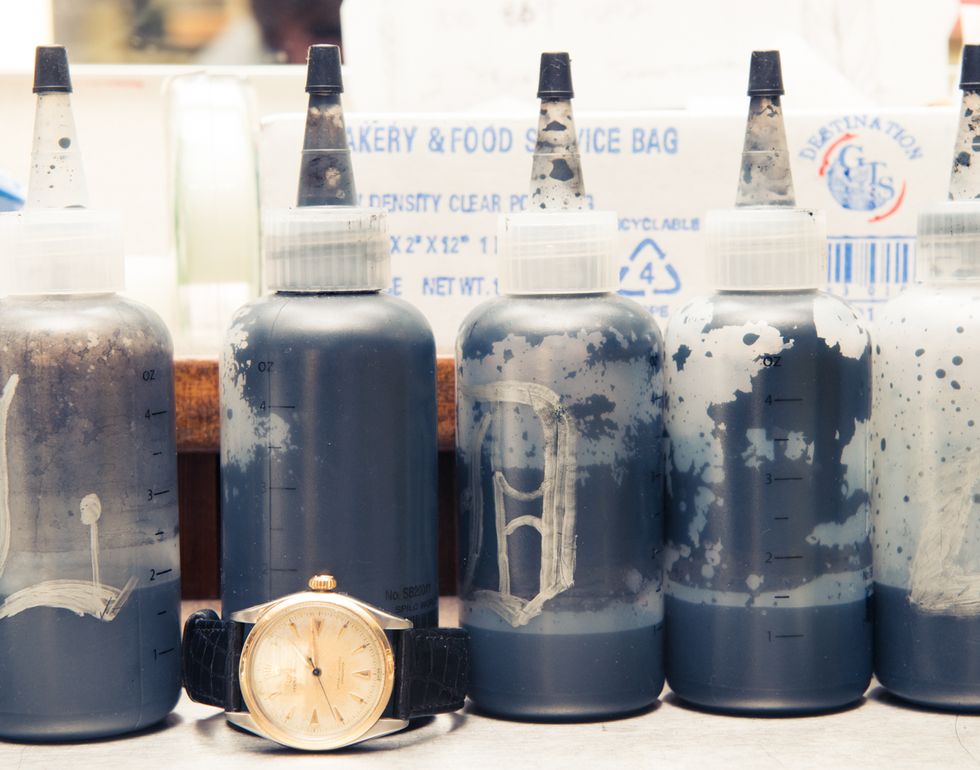 On the healing process:

"There is minimal redness and swelling, but not much compared to a fresh eyebrow wax or threading appointment. The area will appear bolder and darker for a few days before it goes through its natural exfoliating process."


On being "semi-permanent:"
"Eyebrow tattooing can be quite visible for one to three years depending on each individual's lifestyle and skin type. It's pretty common to get them freshened up every year or two."
For those still on skeptic side, Kim suggests brow tattoo-like products, like Clio's Tinted Tattoo Kill Brow, which temporarily tints your brows for up to seven days—a.k.a. one booze-filled day in lake country in the summer.