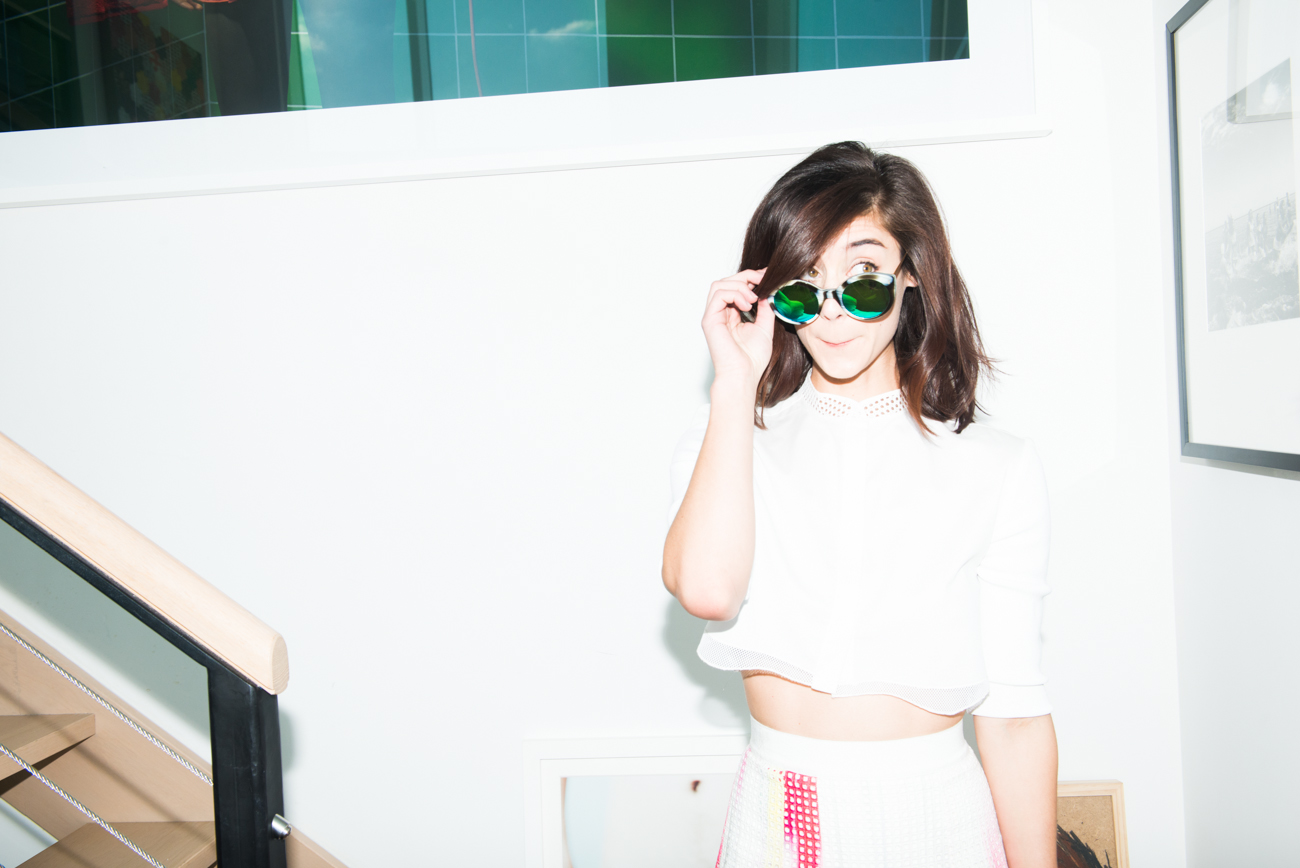 6 Makeup Artists' Favorite Skincare Products
Remember, guys: your skin is your canvas.
Okay, so we get that a makeup artist's job is, roughly put, to apply enough makeup in exactly the right way, so as to make their red carpet clients or runway-walking models look like something close to perfect. But we've never talked to a group of people so passionate about skincare (those of us that make up TC HQ might be the only ones able to give them a run for their Bioderma). Herein, we present the truth—as tried and tested on the faces of Cara Delevingne, Kristen Stewart and Kate Moss—as to the products that actually make the best base, from serums to moisturizers to primers. And, because all that expertly applied makeup needs to come off before bedtime (resolutions, guys), they also spilled on the products that will remove every last trace of that waterproof DiorShow mascara. Time to reevaluate your skincare situation, people.
CLIENTS INCLUDE: Kristen Stewart, Nicole Richie, Carmen Ejogo
"My favorite makeup remover is crealine water from Paris, which is now available in the U.S. (FINALLY!). It's a gentle, effective way of removing makeup and it doesn't sting or burn anyone's eyes. For waterproof removal I suggest trying Lancôme Bi-Facil Double-Action Eye Makeup Remover. It removes not only waterproof makeup, but stubborn lip stains and liquid lip products with ease.
For prep, I rely on CHANEL Sublimage Skincare and SK-II products to make skin glow and leave a flawless surface for makeup to adhere to. I also like to use Laura Mercier Primers as a final step after skincare before foundation to make sure makeup lasts. There is one for each skin type available, but the classic one is the one I reach for the most."
CLIENTS INCLUDE: Suki Waterhouse, Victoria Beckham, Sienna Miller, Cara Delevingne
CLIENTS INCLUDE: Lorde, Haim, Sofia Richie
"I always prep and cleanse the skin before applying any makeup to ensure I get the best possible canvas to work on. Skin prep and skincare is just as important as the actual makeup application, so I never rush it!
To begin, I cleanse the skin with Bioderma Crealine and a cotton pad—this is so gentle on all skin and won't leave any residue that could affect the final result. Using a hydrating spray that attracts moisture to the skin before moisturiser is also a must and is always so refreshing for my client. I choose either Sisley Floral Spray Mist, Babor Thermal Spray or Caudalie Beauty Elixir. I then moisturise and apply eye creams suited to the skin type, then apply a lip balm like Lucas PaPaw or Sisley Nutritive Lip Balm depending on how dry the lips are!
For removing makeup I love to use a dual phase eye makeup remover (where you shake the product to mix it before use) as it will remove even the most stubborn waterproof products. My fave is Babor Cleansing CP. Using a non-foaming cream cleanser is best for removing all makeup, and a cream avoids being too harsh or striping. I use either Sisley Lyslait Cleanser or Kate Sommerville Moisture Milk cleanser."
CLIENTS INCLUDE: Rihanna, Carmen Ejogo, Bar Rafaeli, Viola Davis
CLIENTS INCLUDE: Kate Moss, Olivia Palermo, Ellie Goulding, Amal Clooney
"You can't have a beautiful painting without a beautiful canvas—skincare is essential and I start all makeup with my Gift of Goddess Skin. First, I slick on my Goddess Skin Clay Mask which is a red carpet facial in just 10 minutes. It's an ancient Mediterranean beauty recipe that was passed down to me in Ibiza: a mix of Spanish clay and sweet almond oil—the perfect balance of refining, correcting clay that tightens pores and leaves an immaculate surface, as well as oils to enrich and hydrate the skin for plumped, dewy, goddess skin.
I never go anywhere without my miracle-working moisturizer, Magic Cream. It floods the skin with moisture and is packed with active ingredients such as my Bio-Nymph Peptide Complex that stimulates collagen production, prevents fiber break-down, fights free radicals and stimulates cell energy to reduce the appearance of wrinkles, improve skin elasticity and generally smooth things over, leaving skin dewy and youth-boosted.
Just before I apply foundation, I pat on Wonderglow which instantly turns around tired, dull skin. It contains breakthrough Fluorescent Core technology that steals natural light, re-emitting through the skin for a lit-from-within effect. I call it 'Gisele in a jar!'
Every night, I use my Multi Miracle Glow 3-in-1 Cleanser Mask & Balm with my Clarisonic to remove all traces of makeup. Enriched with Arctic cloudberry, it's a nourishing anti-age balm that transforms into an oil on contact with the Clarisonic, to really deep clean and fight wrinkles at the same time.
I'm a mascara addict and wear my signature Feline Flick everyday—even to bed! I need an eye makeup remover which takes off every last trace of makeup without drying or stripping the delicate skin around the eye area. Take It All Off is an oil-rich, two-toned cleanser, enriched with soothing organic cornflower water and regenerating Veronica Extract for sparkling and refreshed eyes."
CLIENTS INCLUDE: Lindsey Wixon, Liya Kebede, Vogue
"About a year ago I switched everything I was doing with skincare to products as natural and organic as possible. As I am in contact with it, too, I started to notice an effect not only on the models skin but also my own. I don't like harsh products or strong smells and I find that investing in quality skincare will serve you better in the long run.
I love Kat Burki. It's 'raw' beauty. That means it has been cold pressed. The goodness has not been boiled out of it… think of soggy broccoli. The face wash removes all makeup and oil, and afterwards your skin glows. I also am obsessed with Vintner's Daughter Active Botanical Serum. I use this every night before I go to sleep."