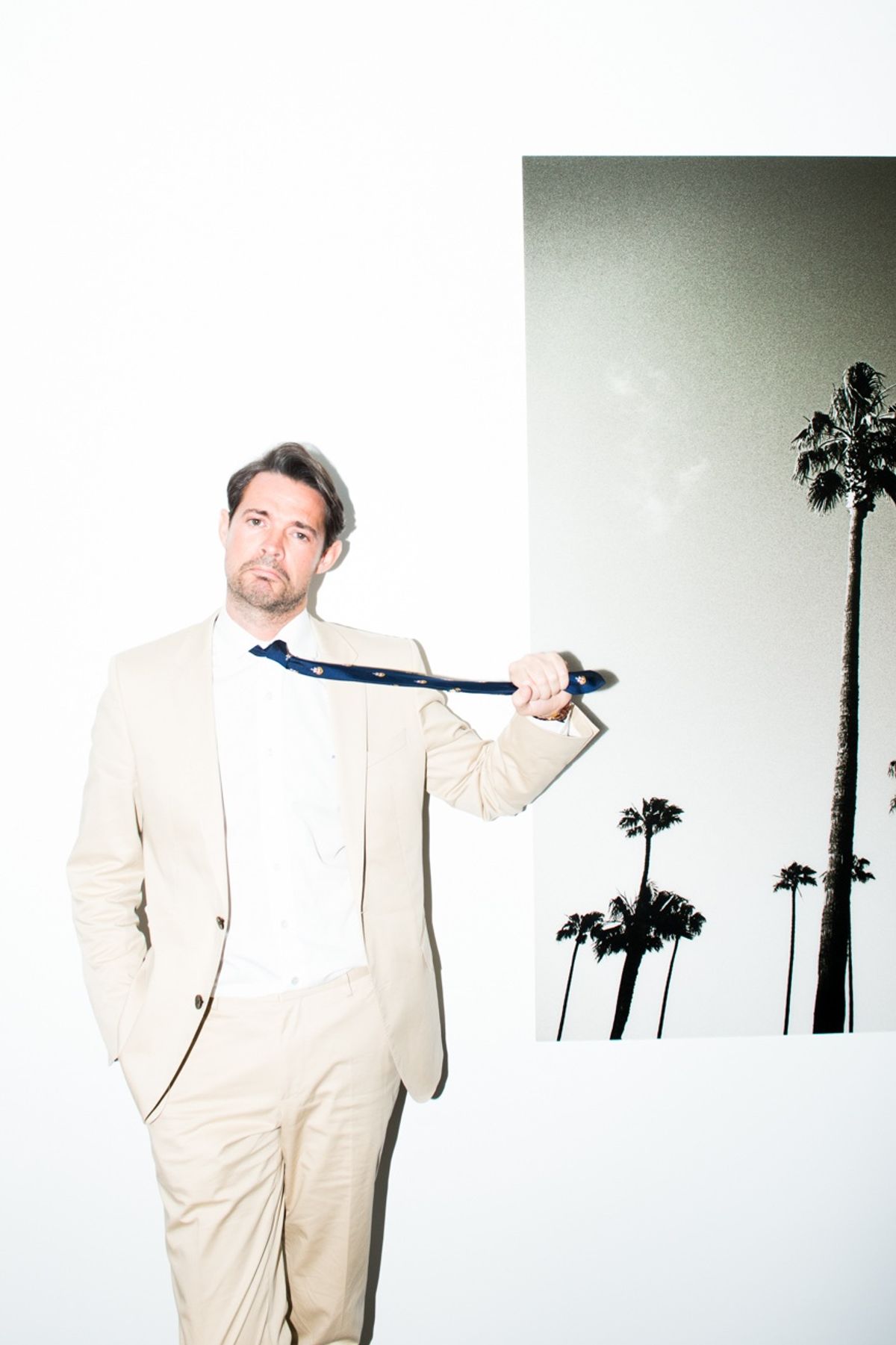 Closet
Senior Vice President of Advertising, The New York Times; Publisher, T Magazine. New York
For the overwhelming majority of us who don't call Manhattan home from birth, there are certain... expectations we place on what makes the island's inhabitants real New Yorkers. Fantasies, even. It's the same thing that convinced approximately one bajillion post-
SATC
girls to make the move to New York, visions of Manolo-hoarding and mediocre-sex-having Carrie Bradshaw dancing in their heads (only to realize, as the story goes, that a freelance writer's salary does not a comparatively massive Greenwich Village apartment make). We digress, though—because when it comes to the archetypal former
GQ
 associate publisher (as in, literally ripped from the romantic comedy idea of the type that works there) or native New Yorker working in the publishing industry, Brendan Monaghan pretty much has the whole package. Right down to the presidential lineage and empty-except-for-champagne-refrigerator. Case in point? Monaghan is insanely quotable and forthcoming, the exact sort of bon mots you'd expect from the aforementioned New Yorker constantly popping out of his mouth: from his travel essentials ("the one thing you won't ever find me without (given time zone changes) is Ambien!") to his "pared-down" grooming routine (we're willing to argue with you on this one, Brendan—"I am not using lots of products.
Kérastase Bain de Satin
for shampoo and
Neutrogena
oil free liquid facial cleanser and
Cetaphil cleansing bar
for the body. I switch up my
CHANEL
and
Tom Ford facial serums
and use
Tom Ford under eye treatment
daily. Beyond that I am a true loyalist to
Terre d'Hermès
, unless I want to change it up, in which I do so with
CHANEL Syc0more
.") And while we've closely followed Monaghan's career trajectory since his days at
GQ
, it's his latest turn as Senior Vice President of Advertising at the
New York Times
and Publisher of
T
Magazine that took him from a BFD in publishing and fashion to a RBFD (in case you couldn't tell, the addition of the 'r' is for 'really'). As Monaghan told us as we raided his Tribeca home, "No one has done digital better than The New York Times. We are one of the largest premium content providers on the web and have been growing at an incredible pace. When I got here about two years ago we were hovering around 59 million uniques a month. Now we are hovering closer to 75 million uniques a month. People come to our site every day for the best content in the world." Yup. Spoken like a true RBFD.