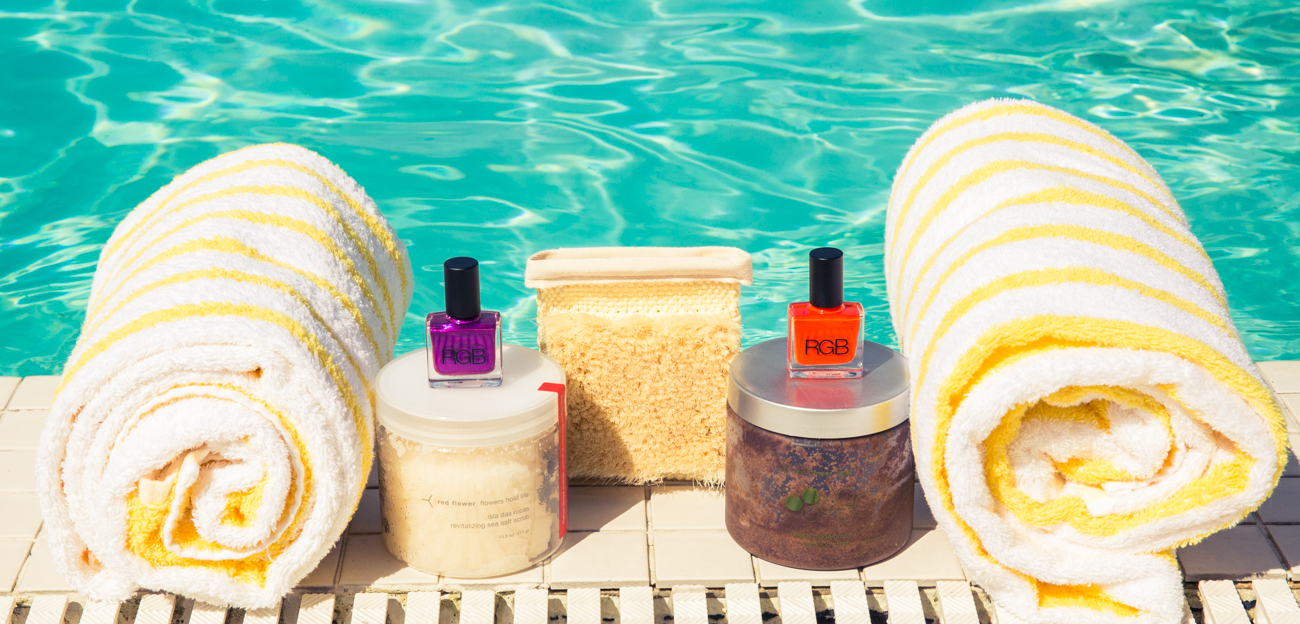 5 Spa Treatments That Will Save You
And how to DIY them at home.
Who doesn't love a good spa day for absolutely no reason other than to treat. yo. self? That's what we thought. Thing is, there's a reason you feel so damn good post indulgence. Which is why, with all it's health and wellness benefits, heading to the spa is probably your favorite thing to do when you need to fix. yo. self. (See what we did there? Tom would so appreciate.) And when we were in Miami for Swim Week (and all the, ahem, big nights out that such a situation would entail), that's exactly what we did at The Standard Spa, Miami Beach. And then we had them coach us on exactly how we can replicate all those fixing treatments at home. Spa money doesn't just grow on palm trees, you guys.
Cure a Hangover
The Banya Detox Ritual
Think of it this way… Soak in a blend of Siberian ginseng, birch, green tea and essential oils (eucalyptus, pine, mandarin, amyris) to get rid of the pounding headache. Get scrubbed (hard) with salt and sugar to exfoliate (purify). And wrap to drain yourself of toxins, followed by a massage. Peace out, hangover.
Recover from a 10 Mile Run
Achilles and Thai Massage
The Standard's appropriately named Achilles treatment is the ultimate foot massage—trust. Just prepare to have your feet WORKED. And then feel a million times better after. And we'll be honest, a 10 mile run pretty much kills us, so a Thai massage, which is somewhere between yoga and physiotherapy is pretty much the best post-run cool down ever.
Prep for a Hot Date
The Standard Intervention
The face is the window to the soul (oh wait, that's the eyes—oops). Okay, but your face is (hopefully) what your date will be starring at for the duration of drinks/dinner/all night long. This facial is the kind you get right before something major: it lifts, refreshes, brightens and does everything else good.
Pre Sun Exposure
The Standard Scrub
When we're in Miami during Swim Week, we're in our bathing suits. And when everyone else is in the same thing (a.k.a. showing a lot of skin), well, there's a little pressure to measure up. Which is where this scrub comes in (read: silky skin all over). Step 1: Steam. Step 2: Gingergass and bamboo exfoliation. Step 3: Blood orange head-to-toe cleanse. Hello, teeny-weeny bikini.
Post Sun Exposure
Double Dip Bath
Hydrate hardcore with what is pretty much a coconut milk bath mixed with nut oil; parched skin no more.