Entertaining
The Best Tonic Cocktail Ever. No, Seriously.
So, you should probably try it this weekend. Or tonight.
Renée Rodenkirchen
We can't imagine a better way to spend an afternoon in Miami: lounging poolside with an ice cold cocktail in hand under the scorching sun (SPF included—no worries, guys). A situation that was only bettered by the doe-eyed tall drink of tonic (yeah, just look below) mixing up said a libation behind the bar for us to consume on our plush lounge chair.
---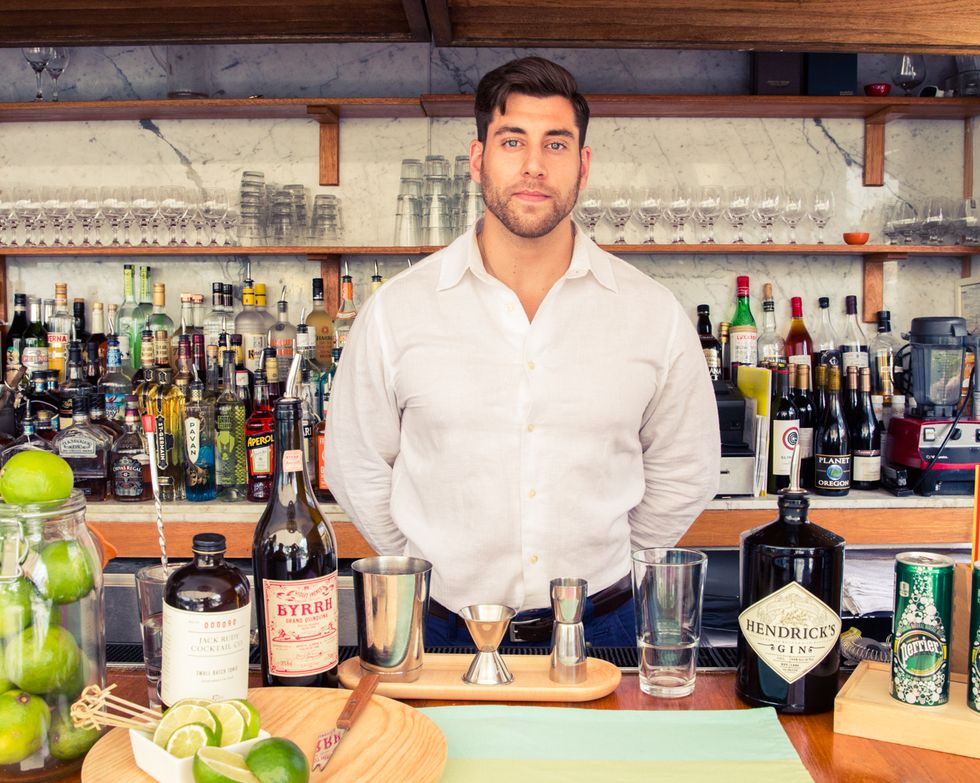 It doesn't sound so bad, does it? Well, it just so happens that that's exactly how it all went down last weekend at The Standard Spa Miami Beach—uh, we were doing research for this story, okay?—where we were holed up for Swim Week (there could be worse things, are we right?). But since you all couldn't be there with us (and the hunky bartender), we're bringing back a tiny bit of the 305 in the form of this fresh, slightly bitter spin on the classic gin and tonic. And, if you're wondering what the hell Byrrh is (yeah, so were we), think of this elixir as an aromatic port with hints of coffee and bitter orange—pretty delish if you ask us. Well, what are you waiting for?
---
craft tonique
1.5 oz HENRICKS GIN
.75 oz BRYHH
1oz JACK RUDY TONIC
SWIZZLE STICK or BAR SPOON
PERRIER
LIME WHEEL
one > Measure and pour into glass with ice
two > Stir with swizzle stick or bar spoon
three >Top with Perrier
four > Garnish with lime wheel
---