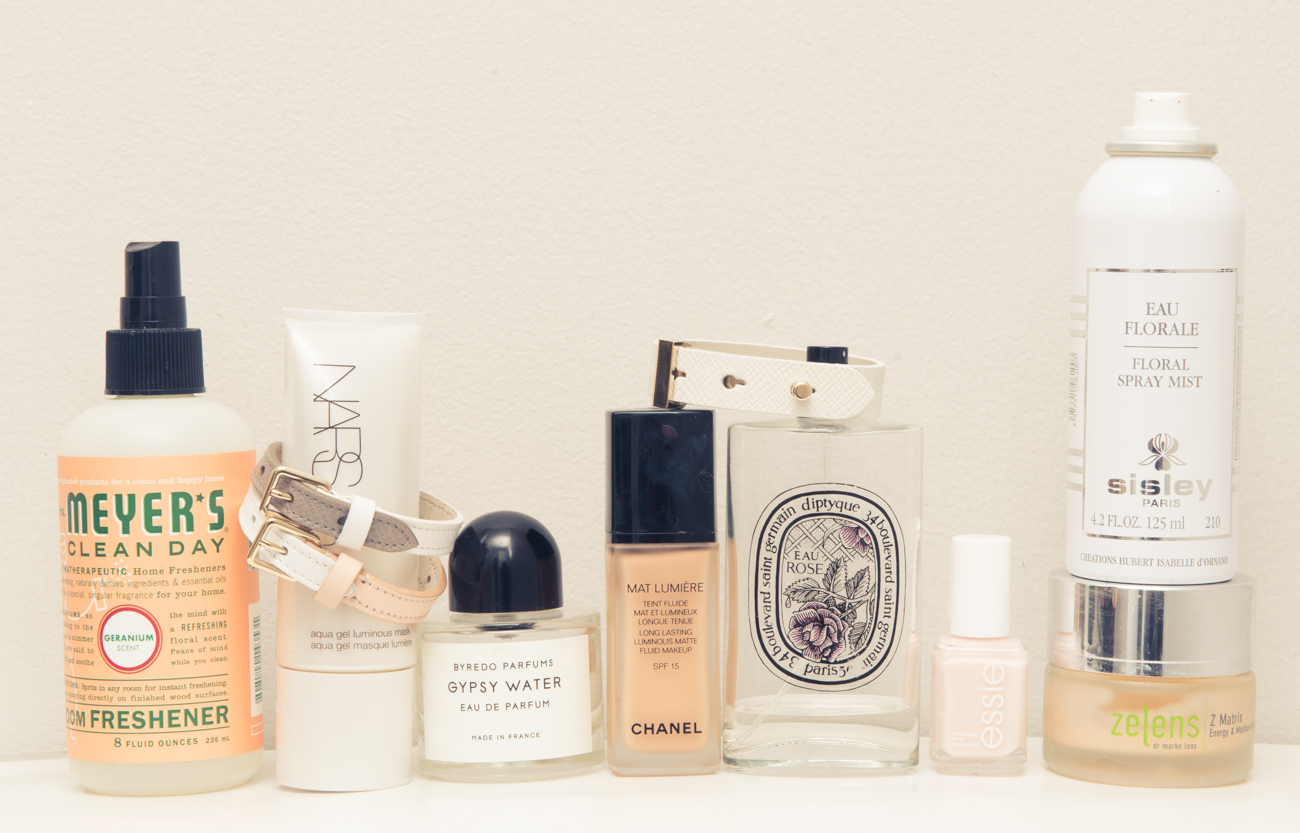 24 Indie Beauty Brands You Need to Know Now
The industry's finest dish on their favorite independent beauty buys.
Let's be honest: we hoard MAC lipsticks and Kiehl's creams at a rate that rivals the Kardashi-klan's Insta-growth, so we definitely have nothing against cult-classic and mass beauty brands. But if we've learned anything from Channing Tatum movie marathons (it's therapeutic, K?), it's that there's nothing better than a shirtless underdog.
 
So keeping with the optimistic spirit of a losing football coach, we embarked on a mission to expand our makeup horizons beyond that of the Bloomingdales' beauty counter and to find the best independent brands on the under-the-radar market. Turning to the industry's crème de la crème, we enlisted the help of everyone from Refinery29's Beauty Director to Brooklyn-based niche boutique Shen Beauty, to share their favorite indie skincare, fragrance and makeup—pretty much all the products you need on your vanity STAT.
 
Forewarning: You may want to hide you credit cards for this one, kids.
AMANDA LACEY: "She has been at the forefront of beauty for over a decade, and although renowned in London, she is still under the radar here in the U.S. Amanda's [eponymous] skincare line is the real hero, but the product that I can't live without is her fragrance: Agrumi di Sicilia. It has a scent of musk mixed with rose, grapefruit and a bit of nutmeg. It is truly unlike any fragrance that I have ever smelled."
 
MRS. WHITE'S: "Mrs. White's Unstung Hero is the best bug spray on the planet. The glass bottle has the incredibly chic packaging and the lemon tea fragrance can do no wrong. Not to mention that it leaves no residue! In the summer, instead of bringing a bottle of wine as a hostess gift I bring bug spray."
 
THERAPIE ROQUES O'NEIL: "Michelle [Roques O'Neil] was voted the number one aromatherapist by Condé Nast Traveler and is the brains behind a lot of brands emerging out of England. She is also the genius behind her own [eponymous] brand and the product I use at least five times a week: the Himalayan Detox Salts. They are made with Himalayan pink mineral salts, powdered amethyst crystals (which she grinds herself) and a blend of essential oils—a natural Valium after a long day. If you want your kids to sleep, make sure to include this in their bath as well."
ONOMIE: "I had a meeting with the founders of this super-indie cosmetics brand and was really impressed with their focus and science savvy. Right now they only have two products, but they are very well thought out and extensively tested through clinical trials. It's nice to see brands that really support women in science and take an approach that's more analytical than, 'Hey, look at this shiny object over here!' These guys really know their stuff and have made it so easy for consumers to get on board thanks to a really clear and easy to navigate website, and a starter kit that allows people to pay $3 and get a sample pack that helps them find their perfect shade and test out the product. If they like it and decide to buy, that $3 then goes towards the purchase price of their products. Brands that think realistically about the struggles that many women face with makeup and provide convenient, actionable solutions to those problems are always going to be winners in my book.
 
Finding a concealer that can effectively cover my dark under eye circles (thanks genetics!) and look both natural on my pale skin and not crease into my burgeoning fine lines has been a quixotic quest for me. Until I found the Onomie Bright Concealing Elixir—it's formulated with antioxidants, caffeine and botanical extracts like alfalfa, Egyptian white lupine and night sleeper (I don't know what kind of plant that is but I want to rub it all over my sleep-deprived face) to help not only cover dark circles, but also help improve their appearance over time. A little bit of this goes a long way, so the $26 bottle really lasts. And I love that it comes in 10 shades—a far cry from the usual light, medium and darkish tan that most mainstream brands offer in their face products. This is pretty much the best under eye concealer I've ever used—and I have used a LOT of them. If nothing else, shell out the $3 for a sampler pack and I'll be gobsmacked if you don't then want to purchase a full bottle."
 
BEAUTYCOUNTER: "While I'm by no means a stickler for organic beauty, when it comes to my skin I want all the help I can get, plant-based or lab-grown, and I do try to used green products where I can. They make me feel better about the environment and if they work and are pleasant to use, then I tend to reach for them over their non-organic counterparts. Beautycounter is one of those green brands that has managed to effortlessly blend function, form and environmental consciousness to create a product line that is downright enjoyable to use. The packaging is sophisticated, the formulas are beautiful to use, and they take their mission of healthy, safe beauty products very seriously. I feel very virtuous using their products and they are so good that I don't even notice any difference from my conventional products.
 
I don't really love wearing foundation, but thanks to breakouts and patchy redness, I feel like my skin needs some coverage. Beautycounter's Tint Skin Foundation feels like a lightweight moisturizer but evens out my skin in ways that other foundations haven't mastered. I like that it helps minimize redness from skin sensitivity and acne, but that it still allows my skin to look like skin: a little dewy, glowy, and no spackled-on effect. As a freckled girl, that's important to me—I love my freckles and don't want to cover them up completely in my effort to also conceal my blemishes. I like to mix it with a few drops of face oil (Mullein & Sparrows Facial Serum is amazing for this) and some NARS Hot Sand Illuminator to create a my-skin-but-better look."
 
CHRISTOPHE ROBIN: "A master French colorist, Robin's line of hair products is both some of the most inventive and chicest I have ever had the pleasure of dumping on my hair: a lemon and salt cleansing cream that somehow manages to clean and soothe irritated scalps; toners for your hair that help preserve and resurrect your color. The man is a genius of both color and product, which is to be expected of someone who started doing hair in his early teens. I get sent a lot of hair products (I know, my life is so hard) and I usually cherry pick a shampoo here or a styling cream there, but with this brand I tend to squirrel away all of the products that come across my desk.
 
As much as I love his Cleansing Purifying Mask with Sea Salt (it's a salt scrub—for your head!), it's his Hydratant Santal that I absolutely cannot live without. I've been a part of the air-dry movement for years—not because I'm trendy, but more because I'm lazy and just don't like that perfectly coiffed blowout effect. Now that air-drying is becoming a big trend, it's nice to see products that are catering to that clientele. However, this product is the OG of air-drying creams. While it's not marketed that way, I've been using it as my one-stop-shop for slightly tousled, air-dried strands for years. A dime-size amount of this scrunched into my fine, slightly wavy hair gives me that perfect blend of grit and definition without me having to muck around with a blow-dryer and a curling iron and all those other styling accoutrements. I also love that it doesn't try to beat my texture into submission—I like a hint of frizziness in my hair and this allows me to have it, but also has a small smoothing effect so I don't look like I stuck my head out a car window. It's just an all-around brilliant styling cream. Don't even get me started on the scent, because we'll be here all day as I rhapsodize."
NERD: "NERD is a sheet mask company from Taiwan. I'm a sucker for sheet masks—I use them in the treatment room and at home for my own personal care. NERD is a smart skincare company that addresses dehydration, aging and lack luster skin. They are simple to use, yet feel luxurious to experience."


FLYNN&KING: "I'm in love with Flynn&King's Neem and Activated Charcoal Soap. It's great for the body if you have skin issues and need detoxing including body acne." 
 
HYNT BEAUTY: "Hynt Beauty is a makeup and skincare line. I love their DUET Perfecting Concealer because it is great for spot treating pigmentation, acne and redness. It has skin healing aloe, hydrating avocado oil and cupuaçuseed butter, which is also very hydrating, so throughout the day your under eye area feels supple and soft, not dry or crepey."
 
MUN: "MUN skincare has only two products in the line: a toner and a facial oil/serum. It is super luxurious, smells like heaven and your skin feels dewy and soft. I use it at night under my [Jillian Wright] Encapsulated Vitamin A Dream Cream. My skin loves the combination and I wake up with brighter, smoother, plump skin."
THE SOAP AND PAPER FACTORY: "Founder Lisa Devo has a knack for creating not only the most refreshing scents, but her playful wrapping-paper-like labels and packaging is divine. Favorite product: Aqua fragrance."
 
THE SEAWEED BATH CO.: "I was introduced to this Austin-based brand by the Whole Foods' people when I was at South by Southwest. People swear that their shampoos clear up psoriasis, but their body washes are my favorite.. Just don't make me choose between Eucalyptus and Peppermint or Lavender. I refuse to give up either."
 
HAND IN HAND: "Hand in Hand's Sea Salt Sugar Scrub's texture is perfect at giving limbs a good exfoliation without being too rough or too 'meh,' and it imparts the SILKIEST finish on my skin, which remains after rinsing. Most of all, its outdoorsy smell is intoxicating. All I smell is salt—can't discern any sweet sugary smell. I'm not a fan of smelling like a cookie."
ESCENTRIC MOLECULES: "The single-note juggernaut of fragrances re-invented how we wear—and perceive—scent. Molecule 01 by Escentric Molecules is simply otherworldly. Once you get it—once you wear it—it becomes your second skin and you can't let it go." —Franco
 
AGENT NATEUR: "Known for its homemade, all-natural recipe, their deodorant really works. I'm a true fan and can't go back to using anything else." —Franco
 
DIPTYQUE: "You know when candles can overpower a room? And then there are those rare candles that just scent a room in the perfect way: fresh, a bit woody, bright, juicy. Genevrier is it and in my opinion the best (hidden gem) of all Diptyque candles." —Franco


COMME DES GARCONS: "The brand that brought us the fragrance series based on single concepts like incense or simply the color red—both of which have become some of my favorite [scents]. But I also love their unorthodox and avant-garde offerings such as the 'Odeur 53' and the now discontinued Synthetic series. My favorite was 'Garage.' It smelled like a well maintained, super clean but well oiled metallic garage. Always dynamic and on the cutting edge—like their fashion." —Adam
COSTES: "Known as one of the chicest hotels in Paris, Costes signature scent is undeniably addictive in all its products, particularly the candle. It is Paris cool and comfort at its finest, and even in the hottest Los Angeles months, I can't help burning them at night. The Costes candle is simply irresistible. I find it surprising that I keep one out for so much of the year. It seems such a cold weather candle to me, but even without lighting it, you'll sense the most comforting and welcoming scent that, if you've ever been there, takes you back to the hotel. If not, it simply tells you that you're finally home. Safe, sound and scented." —Adam
 
NAOMI GOODSIR: "An incredibly talented fashion designer whose creativity as a couture milliner is widely respected throughout the fashion world, her approach to fragrance is so genuine that it makes her line feel so much more personal and precious but still approachable. We can't get enough of her Bois d'Ascese." —Adam
SOAPWALLA KITCHEN: "Soapwalla Kitchen is best known for their effective aluminum-free deodorant cream and fast absorbing oil face serum. This brand has become famous worldwide (best known in France!), but is still made in small batches in Brooklyn, by the sweet founder Rachel Winard and her small team. You need their incredibly effective aluminum-free deodorant cream. We tested over 30 different kinds, and found this one to be the most effective!"
 
JOSH ROSEBROOK: "Best known for their Nutrient Day Cream and Hydrating Accelerator. Founder Josh Rosebrook is known as one of the kindest humans in the natural skincare space. He is a true artisan, and his products prove that love can truly change the skin! The hydrating accelerator spray is great throughout the year: In winter it is the best toner to help creams and oils absorb faster and more effectively, and provide the deeper hydration your skin needs. In summer, it is a moisturizing spray to help balance out skin that has been overexposed to sun and sweat. Plus, it smells like marshmallows and feels amazing on the skin!"
 
LA BELLA FIGURA: "This brand is best known for their crazy unique ingredients like the South Pacific Kakadu plum extract in their famous Modern Radiance Concentrate. The founders travel extensively to find inspiration for the brand, and to find unique new plant-based ingredients to nourish and change the skin. Modern Radiance Concentrate is the most powerful vitamin C serum in the natural products space.  It helps brighten up hyperpigmentation and gives an all around glow."
 
MAY LINDSTROM: "Best known for her 'unicorn,' one-of-a-kind skin rituals like the Problem Solver Mask, Clean Dirt, and Blue Cocoon—all of which smell so good that they force you into appreciating your skincare ingredients more than you would otherwise. It's encouraged that you mix and activate the masks in a bowl, paint them onto your skin with a treatment brush, and luxuriate in the powerful effect on your skin and state of mind! The brand founder, May Lindstrom, is a stunning former model, former chef, and formulator of the brand. The Problem Solver Mask cures any skin woes, from dullness to dryness to blemishes. It heats up on your skin, gets the circulation going, and detoxifies to help you get a fresh start! It's our top-selling mask right now!"
 
EARTH TU FACE: "This brand was started by the two hippest plant-whisperers out there. The brand founders met in herbalism school and mix up amazing herbal skin remedies in the most sustainable packaging, all from their home base in Oakland, California. Definitely best known for their moisturizing skin stick and deep cleansing face wash. Their face wash is one of the best for combination skin, or summer skin to remove sunscreen and sweat. It foams, and leaves your skin extremely clean, using all botanical ingredients to heal and balance. I adore the unique scent of this cleanser, because of the Palmarosa and ylang ylang."
—Naomi Nachmani