Career
Jaspre Guest
Founder, Noise 784. New York
When creative industries are in a near-constant state of disruption (i.e. now), chances are that if you work on the public relations and marketing side, you need to be pretty damn on the pulse, or face, uh, not working in your chosen field any longer. In other words, you need to be able to swiftly and succinctly cut through the saturation and make some noise. In other other words, you need to be of the mind of entrepreneur Jaspre Guest and her full-service agency, Noise 784. 
---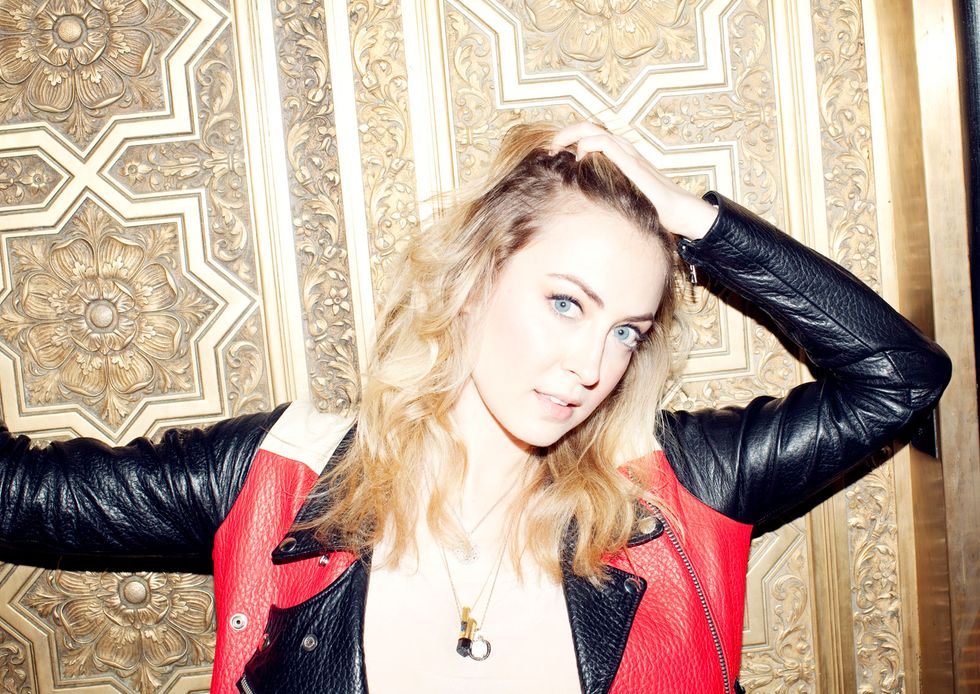 Turns out, the name came, well, naturally. "My mom named us Noise solely based on the fact that you can clearly understand our conversation five blocks away," Guest told us. And, as moms are wont to do, that nickname ended up serving as an uncanny descriptor of precisely what the bicoastal Guest does for her clients. Whether it's Balenciaga and Lady Gaga's rager of a headline-and-hashtag-making after party following this year's Met Gala, or events like Art Basel, Coachella, Sundance and even the Tony's, Guest leaves her rainbow-hued signature on it. Oh, and she also happens to work with the one and only Susan-effing-Miller of Astrology Zone. With a roster like that, we're pretty sure it's impossible to not let the stars run shit, even if it's just a little. As Guest told us (with evidence of Miller's influence), "I think most people want a literal roadmap on how to start a successful company. There isn't one. It is basically follow your intuition. The closest roadmap you can find is astrology. When mercury is in retrograde, we won't sign contracts or start new ideas. Ultimately, we are saving the client and us a huge amount of time. When you know the best aspects for a particular situation, you have higher chances for success." Read on for more entrepreneurial gems. 
ON HOW NOISE CAME TO BE:

"I never thought I was going to be an entrepreneur. In fact, when people ask me about being an entrepreneur, it reminds me that I actually am one. One of the best pieces of advice came from my mom who always says, 'You can always get out of something, but it is not that easy to get into something'. I decided to give it a try."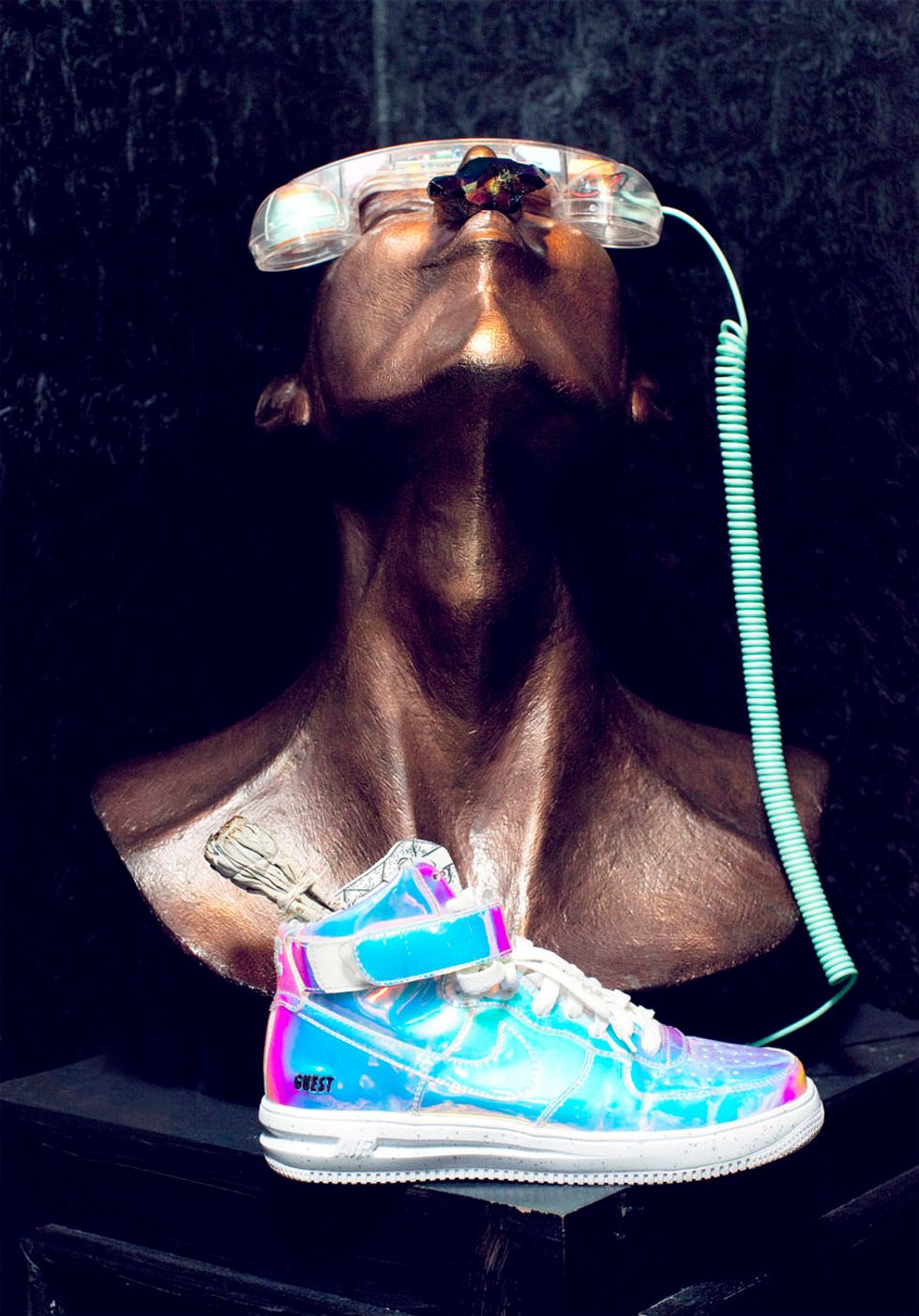 ON THE MOST IMPORTANT TAKEAWAYS FROM HER UNCONVENTIONAL PATH:

"I have never held a corporate job, a fact that I'm super proud of. It just wasn't for me and I'm always drawn to taking the road less traveled. I divided my time between NYC and LA taking projects that interested me and then taking time off in between. I primarily focused on branding and events for the entertainment industry. Acquiring a soupçon of different clients with different needs gave me insight on what was really happening. It is not only stifling, but a little scary when you get boxed into one area of expertise. To be an expert, you really need to understand what is happening as a whole to be able to implement a successful strategy to a client. If you only know about one lane how can you communicate effectively to people outside of it? When you truly are a freelancer, you understand the importance of building your tribe."


ON WHAT SETS NOISE IN APART IN AN INDUSTRY WITH, WELL, A LOT OF IT:
"We consider ourselves 'fixers'. We fix your problems. We joke that we are Olivia Pope, but that is pretty close to exactly what we are. Everyone is using the old formula that is broken, we have moved on from that. We were embracing social media before people understood it. We are a creative think tank that changes the perspective to what people really care about. We always start from the beginning and think about who are you trying to reach, what is on the pulse right now, how are you going to be innovative, how can we save you money, what is going to bring you ROI. Most communication firms don't think about the ROI, but that is critical. A cocktail party is just not going to cut it anymore. You need to make noise to break through and make a lasting impact."
ON THE CLIENT ROSTER:
"I love that we have such a spectrum of clients from entertainment to hospitality to music to fashion. It keeps it fresh and it also keeps us aware of what's going on as a whole."
ON HER ADVICE TO OTHER ENTREPRENEURS:


"Don't listen to advice, find your belief system, develop your tribe and go to an astrologer.

Being an entrepreneur is a mental game and you need to keep your mind as sharp as a jedi. The moment you let doubt creep in, game over. I never thought Noise was a gamble or a risk. It was just something I wanted to do. If you truly believe in something then nothing can stop you. When you are a creator you see things differently and you are a forward thinker. To believe in the intangible scares most people. You have to jump and believe.

I think most people want a literal roadmap on how to start a successful company. There isn't one. Basically, follow your intuition. The closest roadmap you can find is astrology. When mercury is in retrograde, we won't sign contracts or start new ideas. Ultimately, we are saving the client and us a huge amount of time. When you know when the best aspects are for a particular situation then you have higher chances for success. Our client, Susan Miller always says that no one is going to be coming to your door giving you the universe. You have to go seek it, but you can at least know when is best."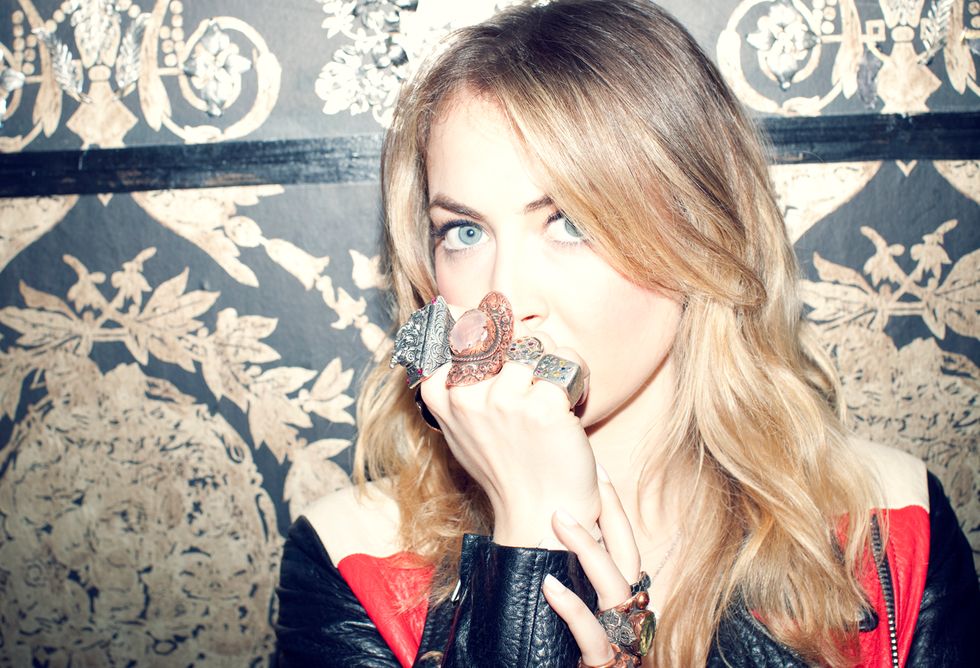 ON HOW THERE'S NO AVERAGE DAY (ARE YOU SENSING A THEME IN OUR DESKSIDES?)

"I don't even know what average means. We are a bi coastal company and depending upon whether I am in L.A. or NYC, I might be on a call at 7 A.M. or 1 A.M. My entire life has in a strange way, prepared me for my unpredictable schedule. I go for a run or box in the A.M., meditate with crystals and then see what happens. We are never in the office!"


ON HER FAVORITE PART OF THE JOB:

"I opened Noise because I'm passionate about changing the perspective of the story, whatever the story is. There are days that it is stressful, but I turn that stress into positive energy. When you are excited about changing the narrative and looking to constantly innovate it isn't work. It is inspiring and challenging to see what each day brings. It makes you keep coming back for more."
ON HER WORK 'UNIFORM':

"My style is very bohemian, rocker, eclectic chic. I almost always am wearing a Givenchy or McQueen bootie, an Acne or Saint Laurent leather jacket, my spiritual shaman rings, and my custom Happy Noise patch made by King Sophie's World somewhere. I found her after she did Gwen Stefani's custom emoji patches. Right now I am obsessed with Valentino especially the 1973 collection. I don't think I will ever be able to get over it. Clearly, I am obsessed with color and it reflects our logo."
ON WHAT'S NEXT FOR NOISE:

"We are always trying to move in a direction that you don't expect. We have some amazing collaborations, new properties opening, and partnerships with our clients. Expect the unexpected, but we will always bring the Noise."