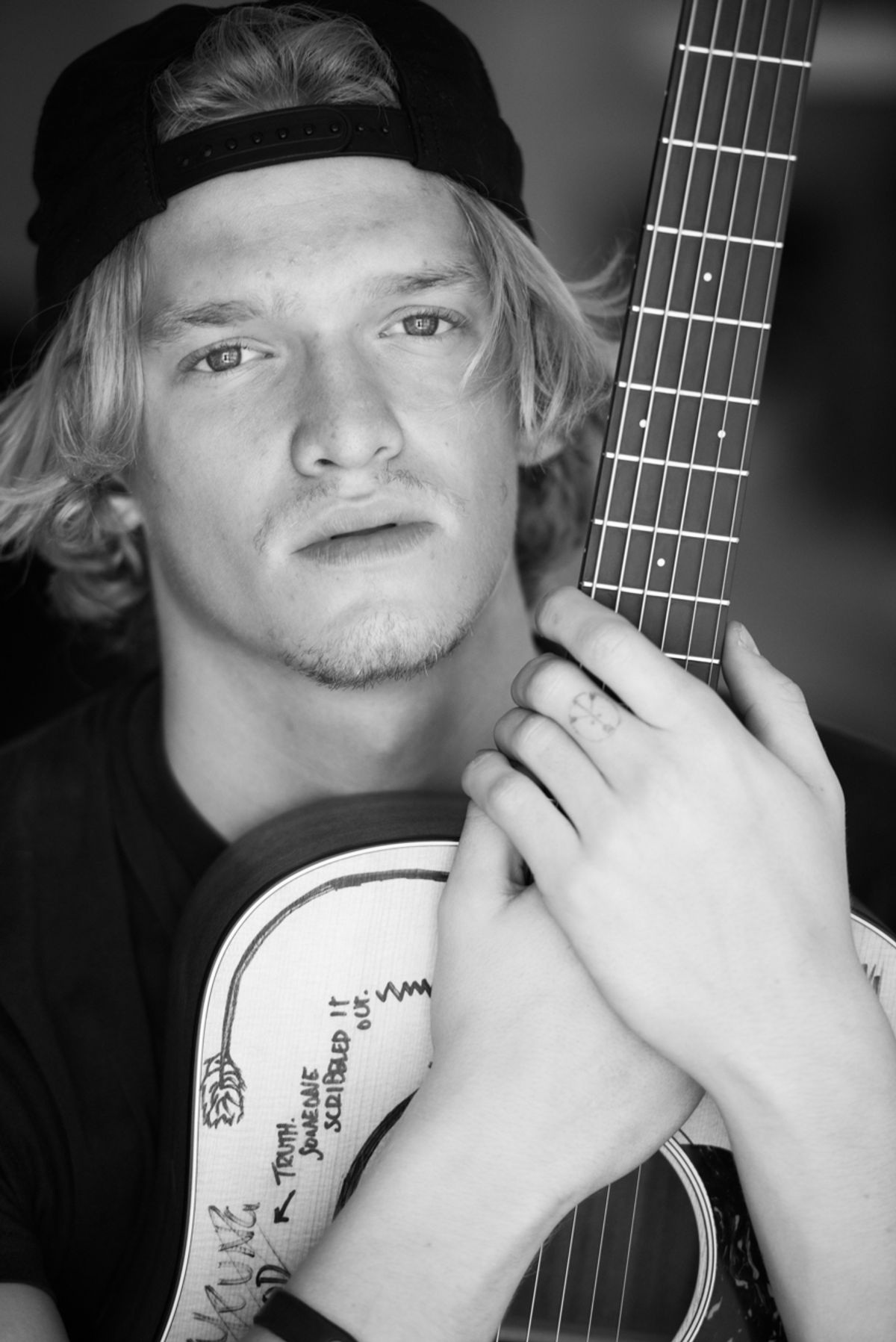 Closet
Singer; Songwriter. Los Angeles
Meagan Wilson
Given that this is far from our first proverbial rodeo, we won't lie: there are specific expectations around how our Coveteur closet shoots go down. While the absolute truth is that every single one is wildly different, there's a pretty consistent checklist around the process... A certain degree of awkwardness between us and subject when we first begin rifling through their stuff, for instance. If we're especially lucky,
a fancy cheese board
or,
occasionally, tequila
(the latter usually helps with the whole 'BTW-we're-going-to-raid-your-sock-drawer-now' thing). Throwing on Spotify to get the mood right, sure. But a live, impromptu soundtrack throughout a shoot? Yeah, we're pretty sure that might just be a first. That was precisely the case for us with Cody Simpson, who welcomed us into his West Hollywood home, acoustic guitar in hand. From there on out, it was pretty much an intimate jam session, which in itself was a pretty good indication of how Simpson has used his downtime since his last album: spending it learning from the greats and redefining his own signature sound in time for his upcoming independent EP, fittingly titled
Free
. In between snippets of both new material and bars from his old favorites, he filled us in on his hunt for a place in Malibu, his surfing obsession and his killer collection of perfectly faded vintage band tees (we're partial to the Stevie Nicks shirt he's wearing here, but the Roxy Music one was pretty epic, too). Given that Simpson's sound has evolved considerably in the last little while, it only makes sense that his style has, too. He pairs the aforementioned band tees with footwear ranging from
Vans
to
Marc Jacobs
and
Saint Laurent
, badass leather motos and suede fringed jackets, ball caps and custom suede hats made for him by his pal
Nick Fouquet
. The whole thing really came full circle, though, when, clad in a bleach-splattered button-down and a pair of well-worn jeans, Simpson climbed up to his roof, barefoot (we might have had something to do with convincing him) to serenade us with only the bright blue Californian sky as his back drop. Just us, or do we sense an upcoming album cover?