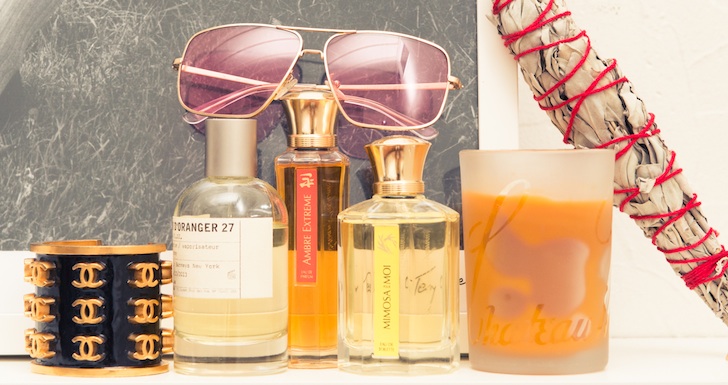 July's Most Coveted
Everything we want right now.
We can only hope you're squinting to read this in the sunshine, toes dangling lazily in some kind of aquamarine water-body—or at the very least, that you have no idea whether it's Wednesday or Friday. It's officially summertime, and the living's easy.
 
...Ish. If your nose is buried in an inbox right now and your suit is less Mara Hoffman and more Girl Bo$$, we feel you. We've become experts at navigating the Nine-to-Five Summer—you know, when beachy waves need a little artificial ocean, you live for late-lunch weekday cocktails (and the subsequent exclamation-point laden emails), and your park-lounging Instagrams are only the art-directed result of a breathless sprint to catch the last UVAs of the day.
 
But even with our stilted summers, we make the most of the time we do have. We're weekend warriors, drinking in (literally and metaphorically) every last drop of time spent out from the desk on onto the dock.
 
Here are the things we've been pinning, posting and pining for this summer.
SUMMER SUEDE
 
It's an oxymoron, we know. Thick swaths of fuzzy fabric don't exactly scream 80-degree weather. But with strategic cuts and grommeted details, a hit of suede can actually soften up a summer outfit. This month, we've traded in the Coachella camel and flower-child fringe for something a little more seasonal—think baby-blue suede espadrilles or a cerulean shift.
ONE-PIECE BATHERS
 
Okay, so the tan lines are kind of unfortunate. But when Mom decides those awkward family-vacation bikini photos are Facebook cover-worthy (true story), you quickly realize a one-piece is almost always the way to go—especially when said bather works its Spanx-esque magic on any problem areas. Top off with an XXL floppy hat and matte lip for maximum Kardashian-on-yacht effect.
STRAW BAGS
 
We'll be the first to admit it: we love an impractical purse. Give us an acetate clutch three centimeters shy of an iPhone Six any day. But some things are just too damn convenient. Enter: the straw bag. Toss in a towel, sunnies, snacks and a jacket and you're pretty much an unstoppable force (symptoms include instigating spontaneous picnics and trying to force all the random shit you packed on your friends just because you actually brought it this time).
SALTY BETCH
 
We've said it before, and we'll say it again. Salt spray is our secret weapon—it gives humidity-hair model-off-duty texture, plumps limp locks and makes wrangling unruly mops into a topknot a light summer breeze. Just remember to avoid the roots, let it dry naturally and twist rather than scrunch.
SUMMER SALE SPOTLIGHT
We're not sure which we love more, summer hours or summer sales. But lingering on Net-A-Porter after getting let loose at 2pm on a Friday? That's what we call a work-life balance. We've currently got our eyes (read: Google alerts) on a pair of soft-as-silk boyfriend jeans for 60%-off and color-blocked Prabal Gurung sandals for the price of a week of juice cleansing. Fashion math, amiright?