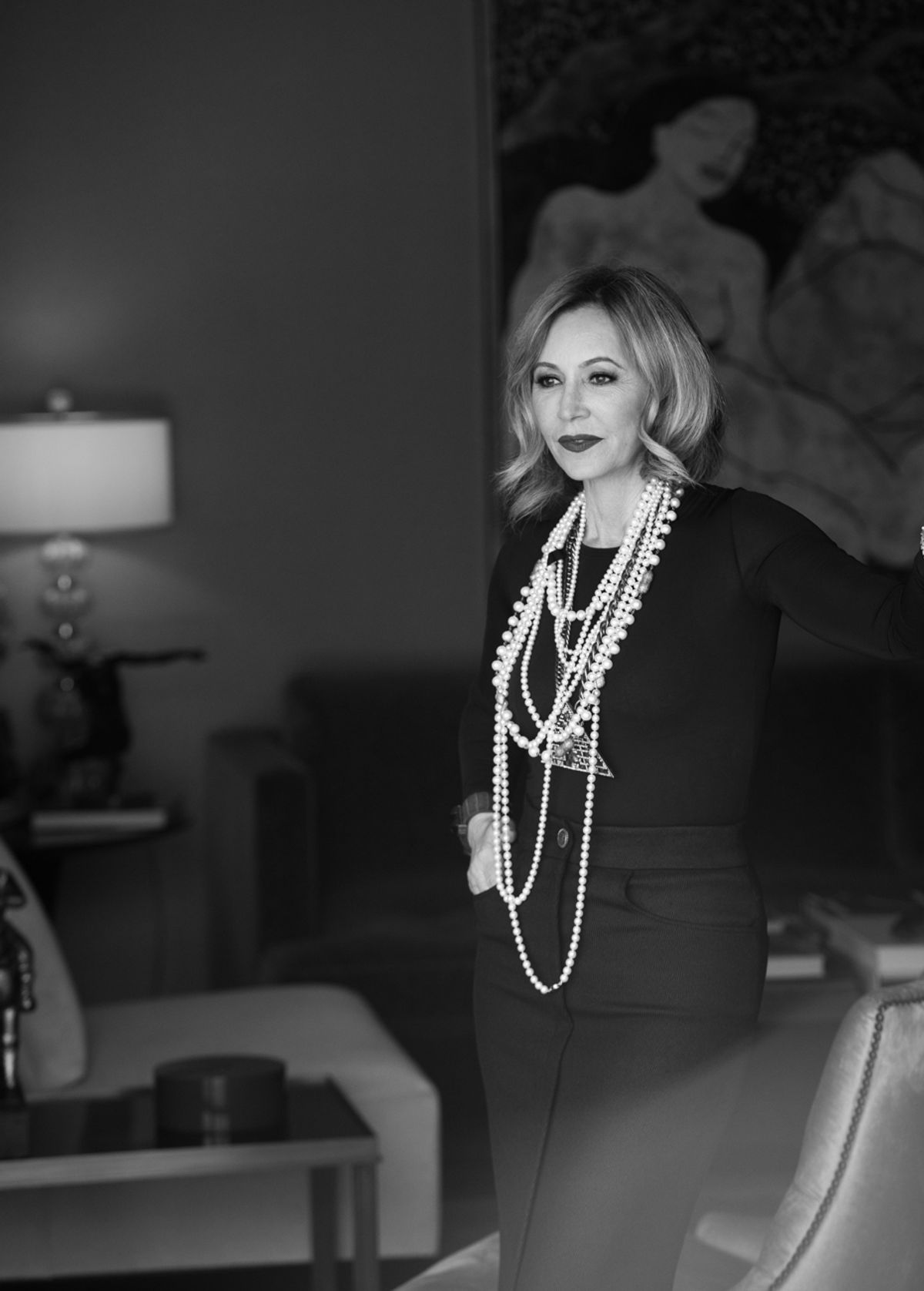 Closet
CEO; Founder, Anastasia Beverly Hills. Los Angeles.
Meagan Wilson
Picture this: You walk up to this vast, sleek, super-modern abode nestled snug onto a private boulevard in Beverly Hills. Just as you reach your Catbird stacked hand to ring the doorbell, the door swings open and a lithe, statuesque figure with legs-up-to-there whisks right by you. Was that just Naomi Campbell? Yeah. Pretty sure that was Naomi Campbell. But, friends, thus is the life of Anastasia Soare, eyebrow deity to practically every famous face taking up your feeds. We'll get back to what happened next shortly—first, let us do a quick rundown of Soare's American dream-level life. Romanian-born Soare, went from hardly speaking the language and working at a small salon as an aesthetician in the late '80s to opening her own space in 1992, to being featured in Vogue two years later, to going on to shape the arches of Oprah and one or five Kardashians. Talk about an impressive career trajectory. But let us get back to this day here, right after our Naomi sideswipe — as if things could get any better. But, oh, did they ever. We mean, the first thing Soare did was pour us a glass of champagne and offer up some rainbow-hued macarons (she knows the way to our :two_hearts:), right before she led us into her closet — her glittery
Miu Miu
, classic
Manolo
, and
Saint Laurent
-filled closet. And just as we thought we'd seen our fill of goodies, Soare led us down the hall to another (read: separate) closet of her archival
CHANEL
and
McQueen
. Told ya! Once we were acquainted with her vintage archives, we talked first-ever celebrity clients (ahem, Cindy Crawford), Snapchat (her latest obsession), the math behind the perfect brow, and keeping it all in the family.