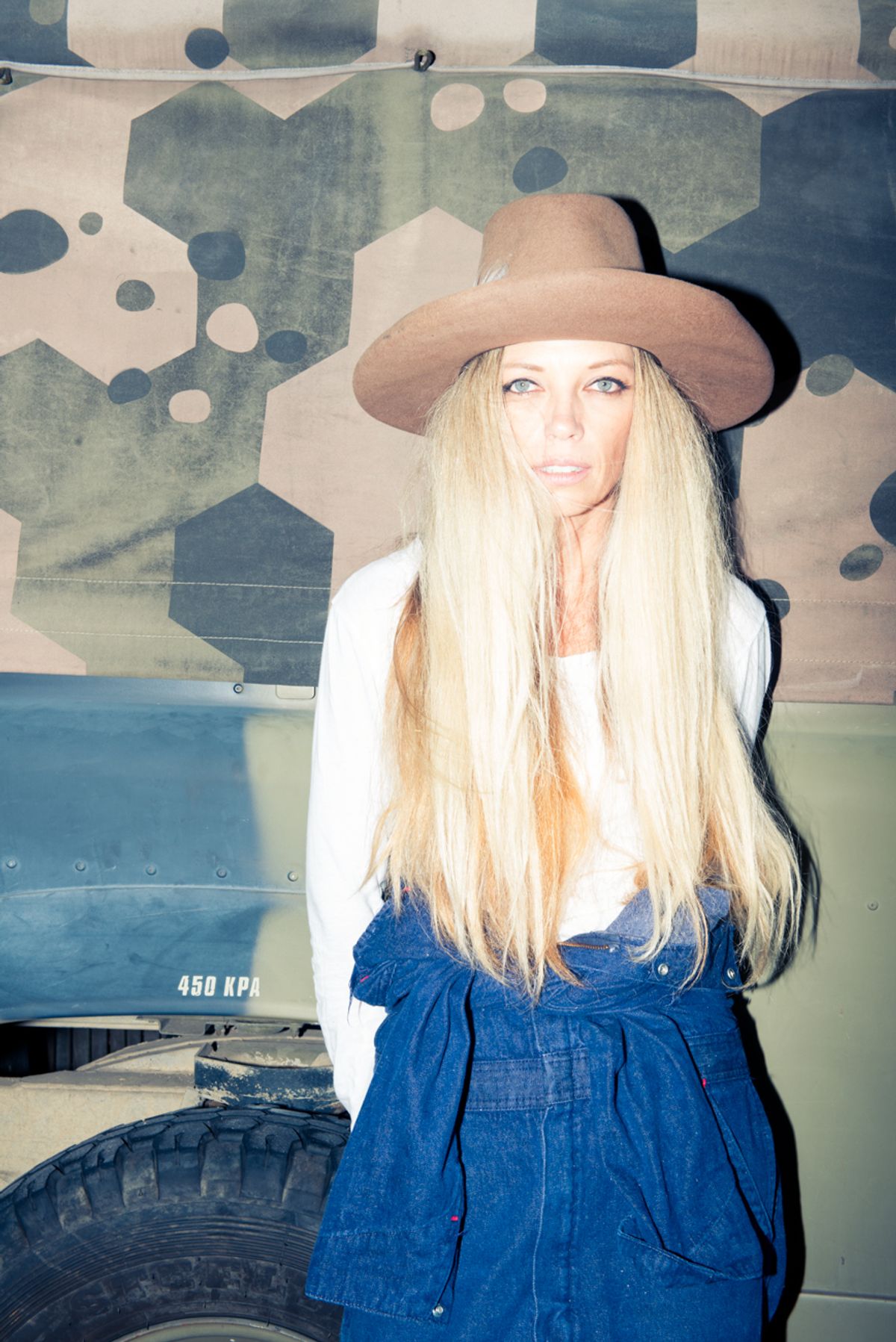 Closet
Founder; Creative Director, Captain & The Gypsy Kid
When your bread and butter is lifestyle porn (à la, um, us), you occasionally come across the types who truly have it all (not in the Helen Gurley Brown sense, but in the content-down-to-their-bones sense). They likely have something along the lines of the following: loving and supportive life partners, a burgeoning family of mini-mes, a home ripped from the pages of
Architectural Digest
... and legs and Saint Laurent for days. In other words, their lives resemble something along the lines of Sheree Commerford's, who not only checks off all of the aforementioned boxes, but tops it all off with a wall-like sheath of epic blonde beach hair and a not-effing-around jean jacket collection. See what we mean? Welcoming us into her beachside home in Sydney, we were immediately immersed in what we'll call the Commerford-Captain & The Gypsy Kid experience—playing with her two kids Sugar and Captain and climbing aboard the family's massive Jeep with her husband Sam. As Commerford puts it, after an idyllic childhood in the country "rolling in dirt and chasing chickens", she went on to become a jet-setting stylist and designer, before settling down with her brood. She's since launched her own blog,
Captain & The Gypsy Kid
, to capture a little bit of that same creative spark—she considers it her ode to "style inspired by small folk." It all comes full circle, guys. From her knack for pulling off mammoth overalls with serious aplomb, overgrown collection of classic
CHANEL
flats, and penchant for musky fragrances (we spied
Tom Ford's Tobacco Oud
, Aesop's Marrakech Intense and
Byredo's Pulp
among her collection), Commerford is your "When-I-grow-up-I-want-to-be-Australian" Pinterest board come to life—only cooler, and with better hair. After all, we're pretty sure she demonstrates that sometimes, when it comes to taking an especially epic portrait, all you need is a curtain of sun-bleached strands and a good pair of shades to really nail it. Pin away, our pretties.