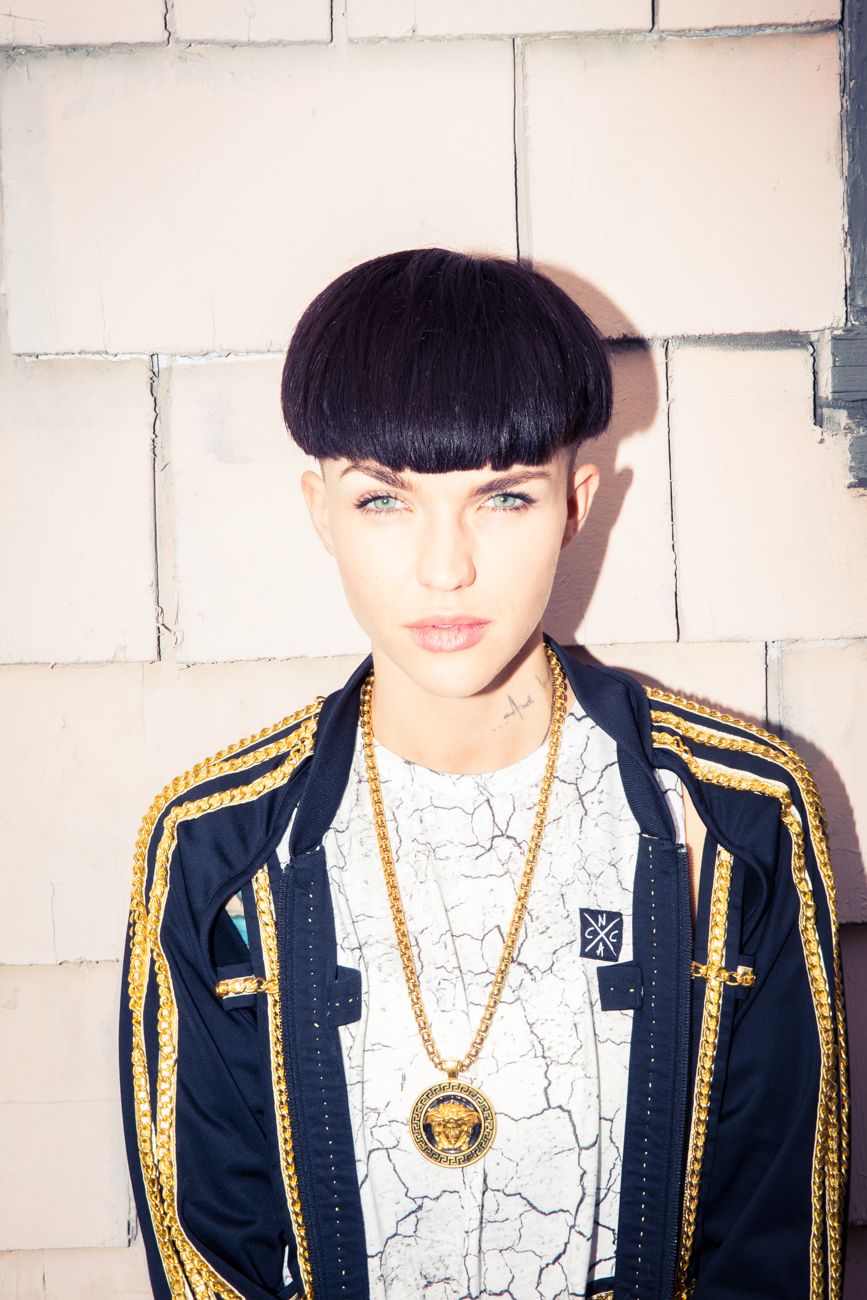 Closet
Actor; DJ; Model. Los Angeles.
Stephanie Mark
First thing's first, accept the fact that you live on the same planet as Ruby Rose. She is one flawless human. For one, girl's got a bowl cut that no one post '90s-era could possibly get away with except for her. We mean, she's exponentially gorgeous—just try not to stare—so it's no wonder she's minted as Maybelline NY's face in
Australia
(her home country). Secondly, she's downright cool (like, enviously so) and equally as sweet, spending her time rescuing cute little pups Ru and Chance and building awareness for anti-bullying and youth mental health. Most recently collaborating on her fiancé Phoebe Dahl's Faircloth & Supply clothing line—part of its proceeds go towards providing uniforms, school supplies and scholarships to girls in Nepal. 
And 
the duo is also coming out with another ethically sourced and charitable genderless label. Stay tuned. Thirdly, she's wickedly talented; she's well established as a DJ, an award-winning TV presenter, and will soon be changing out of her eponymous streetwear for a jumpsuit as the newest Litchfield inmate on season 3 (June 12
th
, people—set your iCal alert) of Orange Is The New Black. We could seriously go on and on. But 'tis 2015 and we know your attention spans are next to nil (JK, JK), so we'll get to it. Our shoot with Rose went a little something like this: we had just wrapped up shooting
Poppy Delevingne
at the very top of the hills so it was a pretty hectic mad dash down to Silver Lake. We were a tad late, not going to lie, looking like two hot messes with luggage in hand (we were flying out straight after the shoot). We got straight to it; Rose led us through her front door to the living room, stopping briefly at a grand white Mason & Hamlin piano…which just so happens to be signed by Leonardo DiCaprio,
Evan Rachel Wood
, Debbie Harry, and practically every one else—NBD. As for her closet? Her sneaker and hat situation unreal. Mix in a
CHANEL
here and a
Miu Miu
there, amongst her momentous streetwear collection, oh, and some Jeremy Scott for Adidas, and you've got yourself one crazy-good closet. We would know.