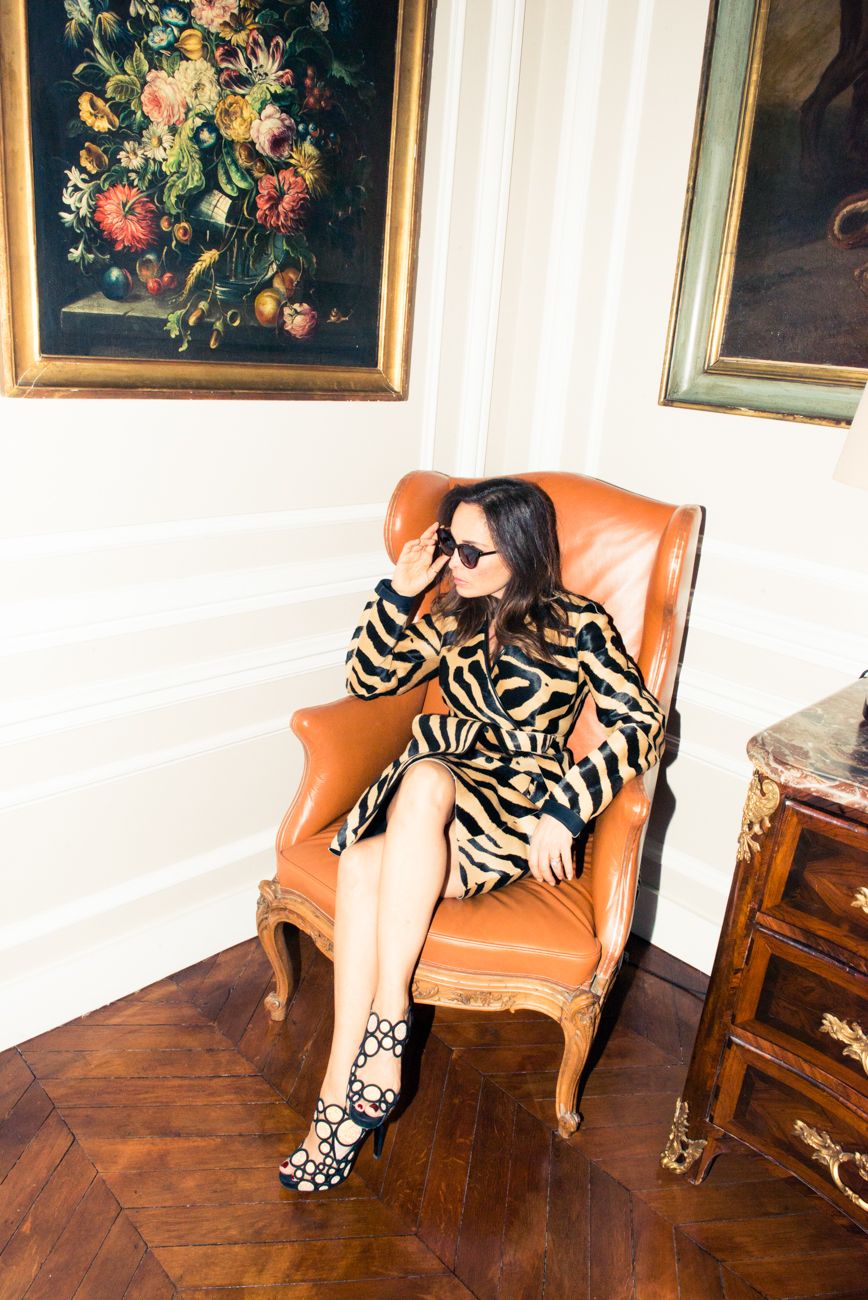 Closet
Fashion & Lifestyle Illustrator; Style.com/Arabia Contributor; Art Director, Consultant. Paris
Wearing black—or, more accurately, black, white, navy and grey—is what you might call our safety net. We mean, throw us a printed Peter Pilotto and we'll wear it for a big night out, but the next day you'll find us back in our well-worn black-to-grey Levi's and white t-shirts—you know the drill. Safety in simplicity or something like that. Also, you don't have to think very hard about black jeans and we're pretty sure the common wisdom is that they look relatively fashion-y, still. Maybe we're just sartorially lazy, but it's not like we want to be this way, because there's truly nothing we admire more in a wardrobe than color, and lots of it. Which is why, when we arrived at Hala Salem Achillas' home just across the Seine from the Eiffel Tower, well, we were impressed. The only black the woman showed us was a gown with a dramatic cutout revealing her back and, um, beyond. Other than that, though, all color everywhere. And prints and patches and patterns. Thing is, color is kind of Salem Achillas' stock and trade—quite literally, in the fact that she's an illustrator who creates quirky drawings for the likes of Lacoste, Clarins and
Elle Décor
. So while we dug through her collection of
Pucci
gowns,
Pierre Hardy
cut out stilettos and heart-shaped
Moschino
bags, she showed us magazine covers she'd customized with stickers and drawings (pretty sure you've seen those on Tumblr before, right?). "For as long as I can remember, I've always dressed up. I never leave home if I'm not fully dressed," Salem Achillas told us as we gazed admiringly at her countless
Rochas
dresses. Lesson learned.