How to Match Your Sunglasses to Your Lipstick
This week's edition of Rihanna-inspired styling.
Shopping
Whether it's a Pepto-Bismol pink loofa dress, a badass bucket hat, or a mustard fur gown the square footage of a Manhattan walk-up, BadGalRiRi sure knows what's good. But if there's one trend wholly owned by the queen of style extroversion, it's the eyedropper-tool precision with which she matches her lipsticks to her sunglasses. Bitch better have her sunnies.
---
From her shimmery Lucite frames paired with an oil-slick lacquer, to aubergine aviators underscored with eggplant Estée Lauder, we're taking notes from the Book of Rihanna (read: Instagram) and taking a #unapologetic approach to accessory coordinating.
'Matchy-matchy,' as affectionately coined by grandmothers everywhere, has come full circle since toddlerhood—first it was the printed top and short sets, then came tucking a chambray shirt into ice-blue denim cutoffs.
But with this summer's iteration being Pantone-pairing your sunnies to your sticks and stains, we thought we'd give you a leg (er, lip?) up on the competition with a few of our favorite duos.
Now, who knows where we can find RiRi Woo in frame form?
—Chelsey Burnside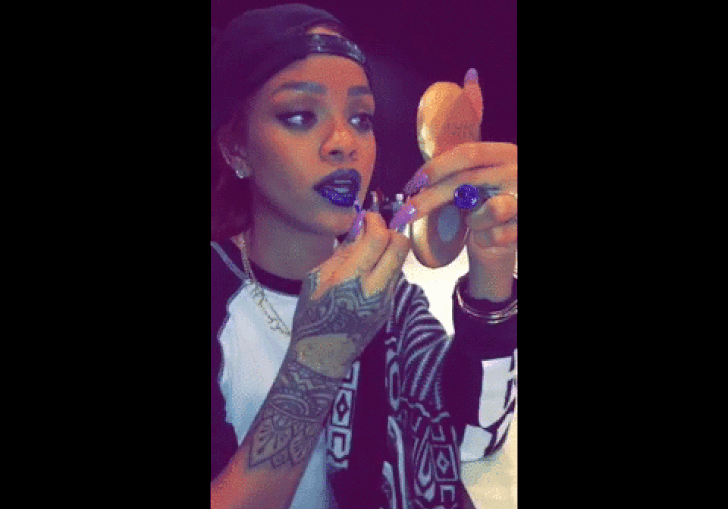 Shop like Riri