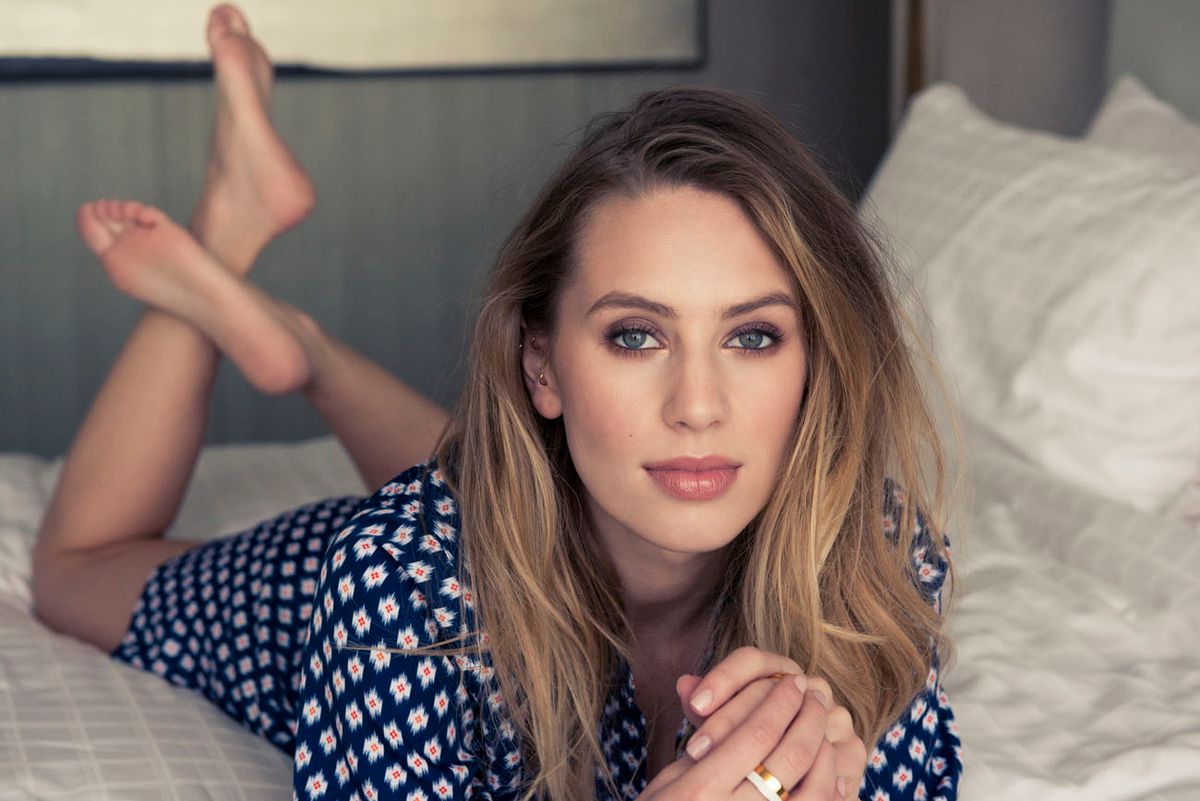 Career
Eavesdropping as the two talk travel, House of Cards & dream dinner party guests. In collaboration with Michael Kors.
---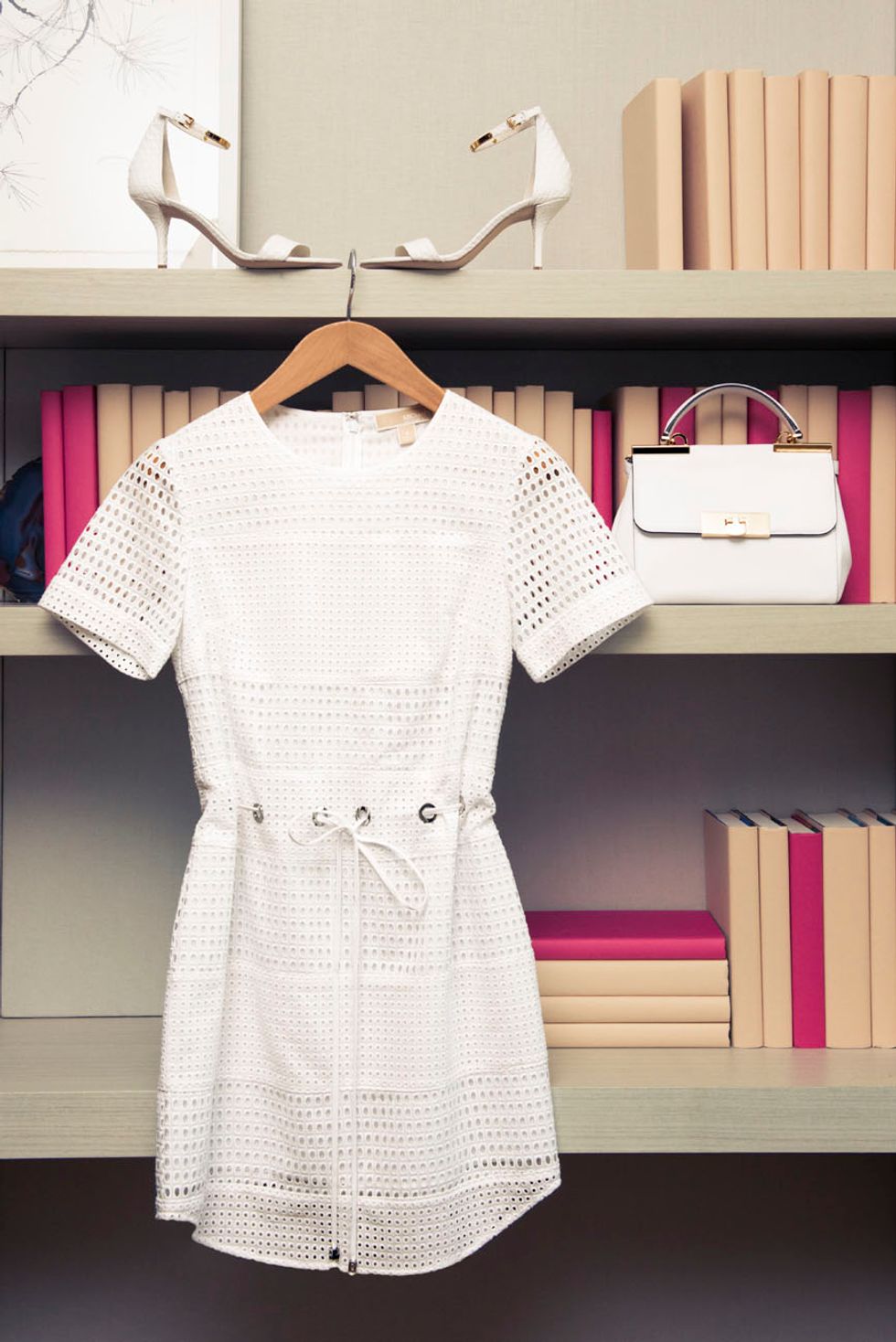 It's no secret: eavesdropping is fun. It gets exponentially more fun, though, when the subjects of said conversation happen to be Michael Kors and Dylan Penn, the latter of whom was in Toronto for a long weekend (colloquially known as running through the six with her woes). Given that we couldn't exactly let Penn's visit go un-chaperoned (or un-documented, for that matter), we were happy to clear our schedule in the interest of assisting the actor in one area in particular: food.
We like to eat. And unless you've been living under a Manhattan-sized rock, Toronto's food scene has been popping off in a serious way — we mean, you think we stay for the weather? There's pretty much nothing better than getting in a leisurely brunch before heading off to Trinity-Bellwoods park for day drinking, eventual boutique browsing and then doing the whole thing all over again by getting dinner somewhere just off of the Ossington strip. As you can imagine, it was only appropriate for us to take Penn on a Layover-style food tour of Toronto. We more or less ate our way through the city, hitting up the brand-spanking-new Bar Raval, the ultra-swanky Cafe Boulud at the Four Seasons and fusion-y Byblos. Penn returned the favor later, being kind enough to let us listen in on her conversation with the designer. They talked everything from Kors' legendary jet-setting to his aviator collection (we're talking over 100 pairs, here), dream dinner party guests and fashion on film. Here's what we learned—and yes, we're kind of loving the whole fly-on-the-wall thing.
Oh, and for those of you looking to nab a few sartorial pointers from Penn who are also shopping from our home and native land? We'll sweeten the deal: Michael Kors just launched Canadian e-commerce. Run, don't walk.
MK: What's your favorite restaurant in the world?
DYLAN: Right now I'm obsessed with Sushi Park off Sunset Boulevard. Sushi is one of my favorite foods. What about you?
MK: A plate of spaghetti Vongole at La Fontelina in Capri. There's nothing like fresh pasta and white sangria while you're looking out over the Faraglioni.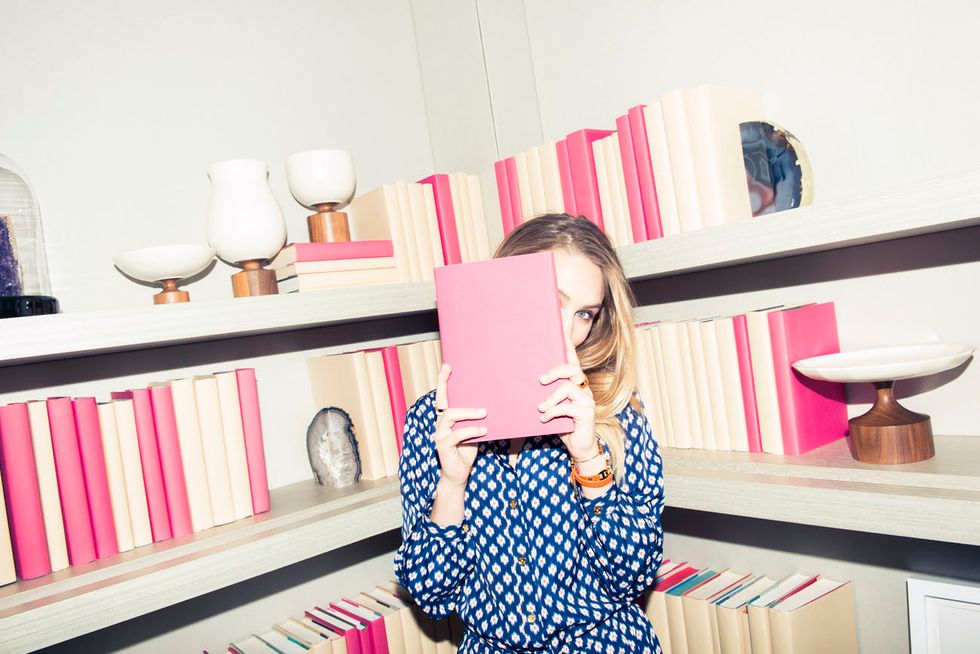 DYLAN: You're a legendary jet setter. Is there anywhere in the world you haven't been?
MK: Bora Bora. We've waited so long to go, I've built it up as this dream destination in my mind. It's seasonal, and the best time is August when we finally have beach weather in New York. But we'll make it there one day. What's on your bucket list?
DYLAN: I'm dying to go to India. Do you check luggage or are you a carry-on type of guy? What's always on your packing list?
MK: I never check luggage when I can help it. Sometimes if I'm going for a long time or to multiple destinations, I'll ship stuff! In my carry-on, I usually have a black sweater, my iPad, aviators and Birdwell swim trunks.
DYLAN: I love the idea of shipping stuff. No matter where I'm going, I always have sunglasses, a book and some gum in my carry-on. What's your favorite airport?
MK: Singapore Changi. The shopping is great and who doesn't want a massage before a long plane ride?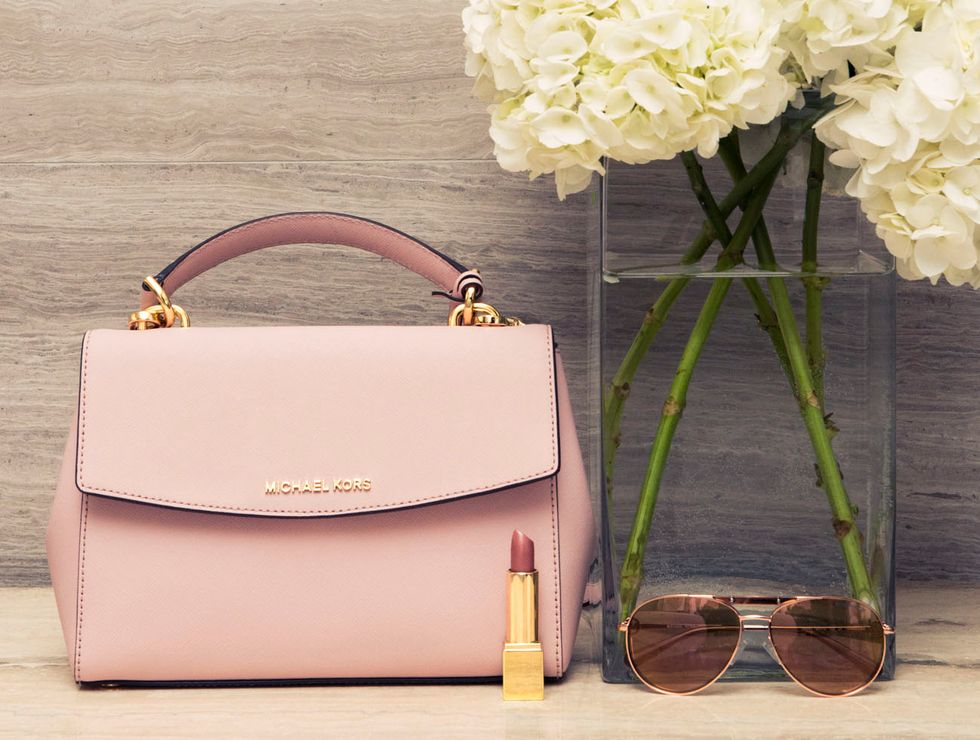 DYLAN: Okay, let's talk style, what do you never leave home without?
MK: A pair of aviators. I think I have over 100 pairs by now, and I still find new ones I love. I change them the way other men change their ties. How would you define your style?
DYLAN: If I had to describe it in three words, I'd say: casual, comfortable and boyish.
MK: Your style is very on-trend right now. Who are your style icons?
DYLAN: My mom and Charlotte Gainsbourg because they look great in everything they wear. Who are your icons when you're designing?
MK: I love your Mom in House of Cards by the way. When I design, it's never about one person—it's this hybrid of the women in my life who are living these busy lives and want to look glamorous on the go. I'm always drawn to women who have a strong point of view and their own style.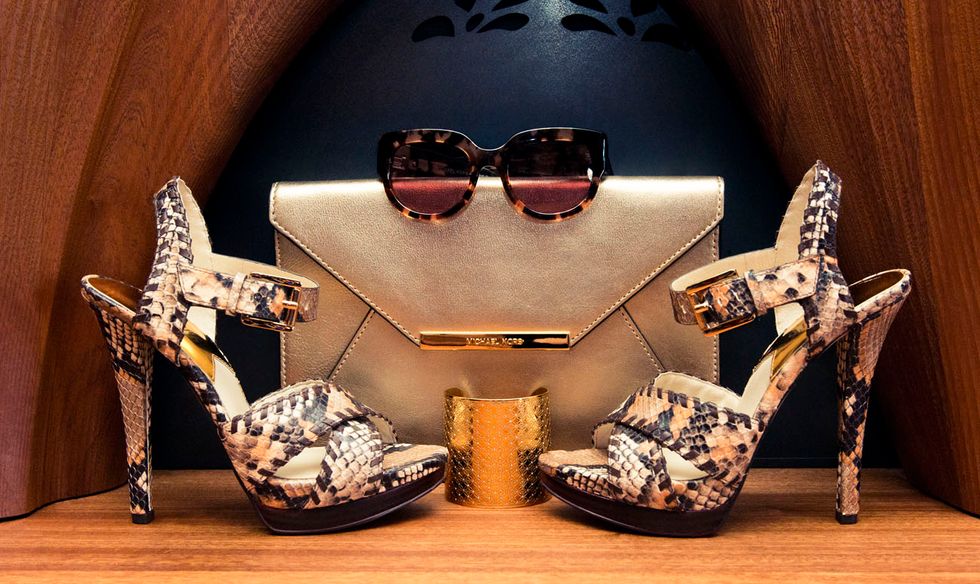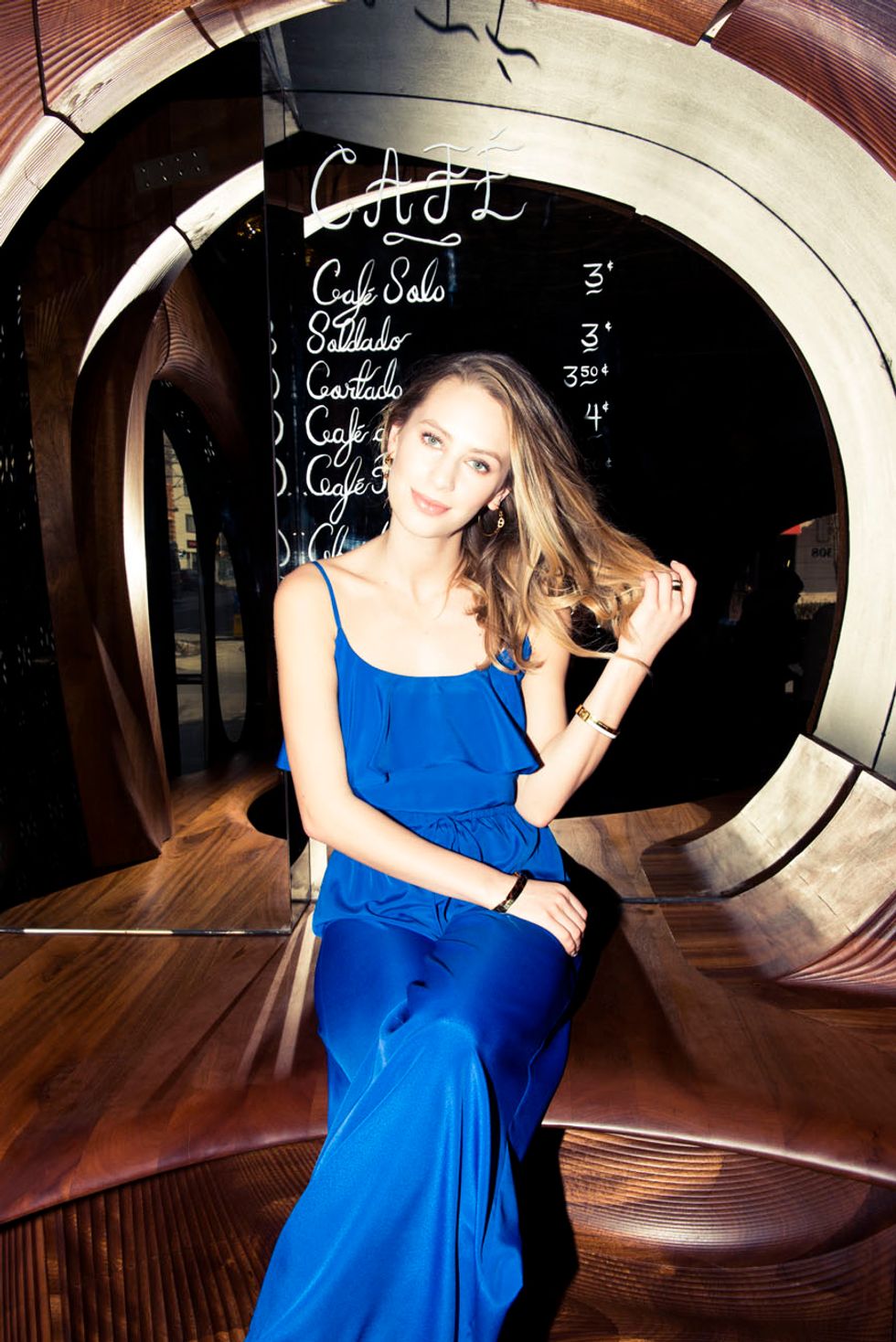 DYLAN: What style or shopping advice do you wish you could give to all women?
MK: Not all trends are created equal—if one doesn't work for you and your lifestyle, walk away from it!
DYLAN: That's so true. I feel like you meet all these fabulous women. If you had to pick three women, who would be on your dream dinner party guest list?
MK: I love the mix of interesting people, great food and a glamorous setting. If I had to pick three people, I'd say: Jackie O., Elizabeth Taylor and Michelle Obama.
DYLAN: That sounds so fun!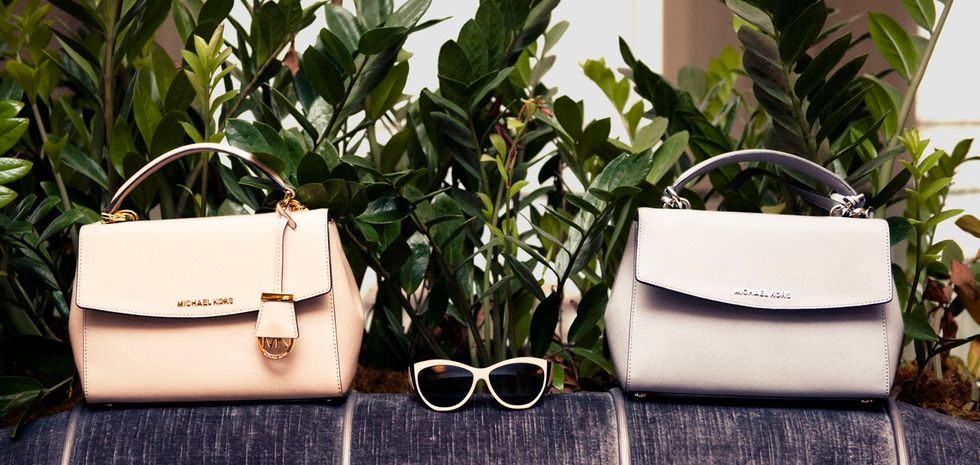 MK: Who would you add?
DYLAN: My dream dinner party guests would be Ethel Kennedy, Truman Capote and Hunter S. Thompson.
MK: I can only imagine the topics of conversation. What's the best piece of advice your parents ever gave you?
DYLAN: They've always told me to stay true to myself and go with my gut!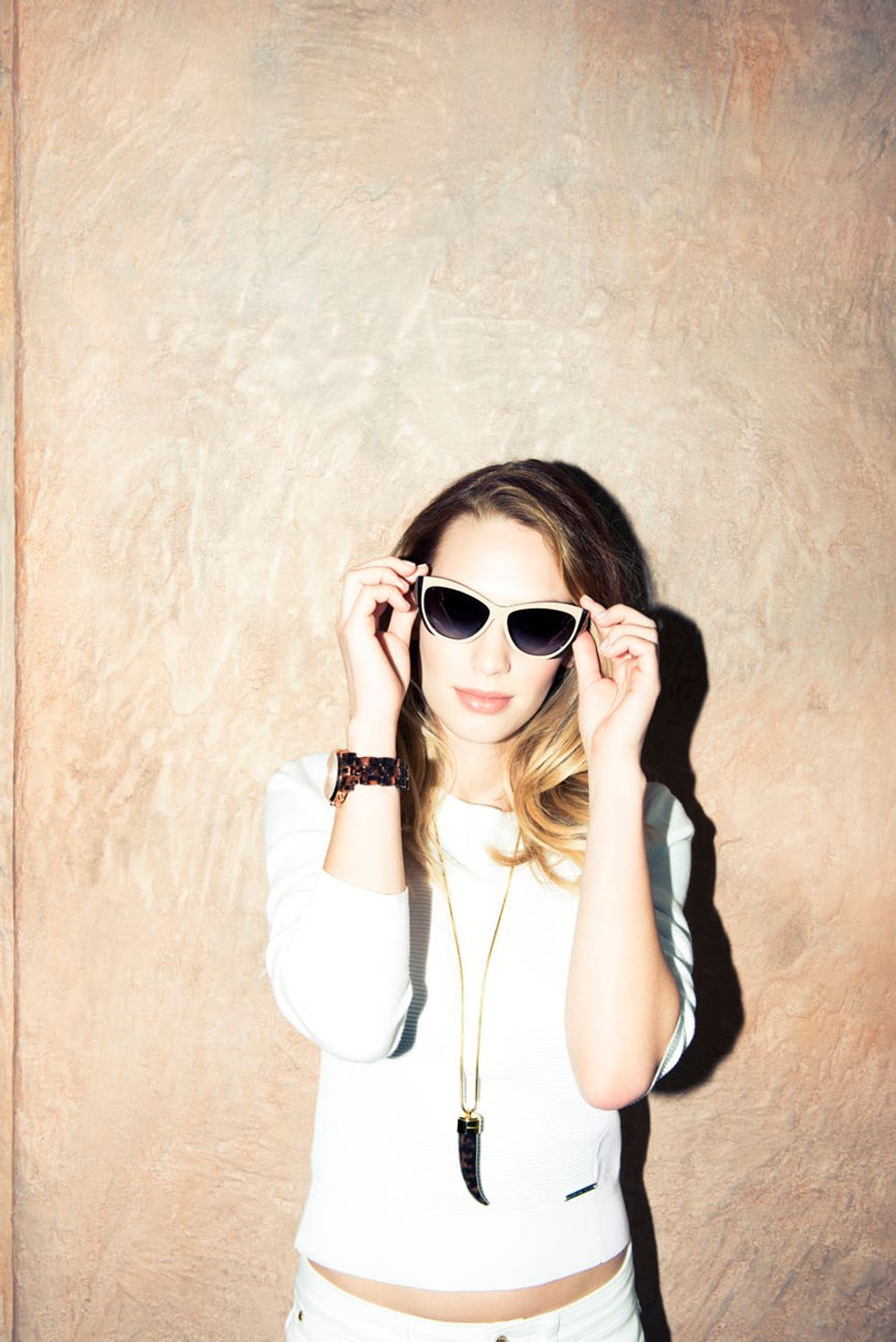 MK: That was one of my mother's favorite things to say, too. It's proven true time and time again.
DYLAN: With everything you do, I can't even imagine what your calendar looks like. How do you relax?
MK: I love to travel. I'm a city guy, but when I need to recharge my batteries I crave the beach. You've been pretty busy lately, how do you unwind?
DYLAN: Hanging out with friends, going to the movies, spending time on the beach—they all help me relax. If you can't travel, how do you shut off during the week?
MK: I think a great film or a Broadway show is the perfect escape.
DYLAN: Oh, what are your favorite fashion films?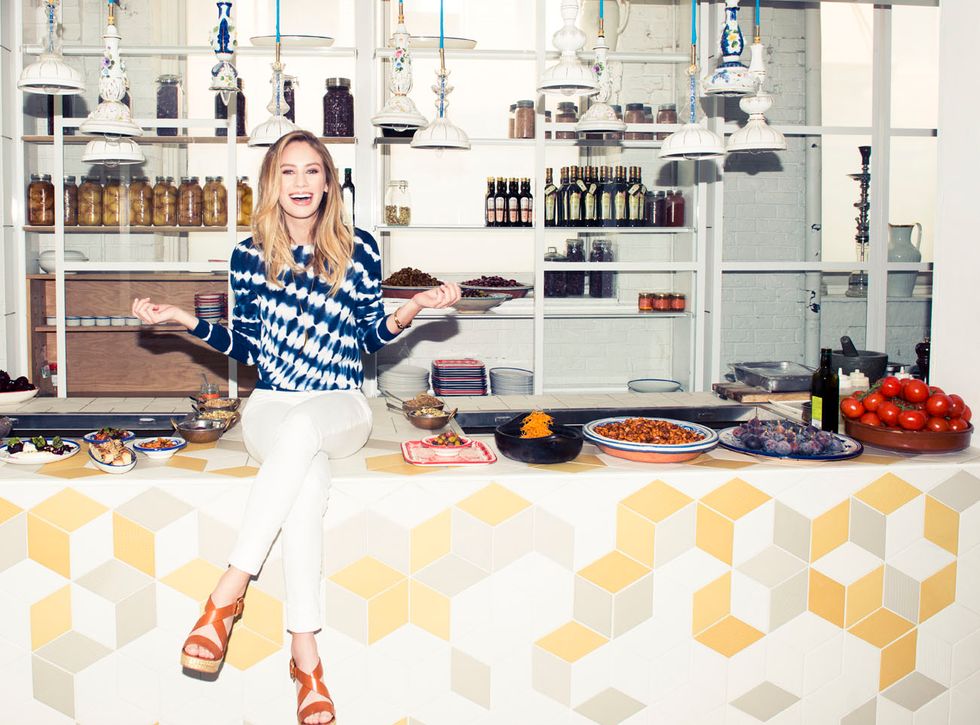 MK: I have so many moments in films that I find inspiring. Meryl Streep's hair in Kramer vs. Kramer, Gwyneth's mink coat in Royal Tenenbaums, Lauren Hutton's blouse in American Gigolo.
DYLAN: I love hearing how fashion and film intertwine. Have you been to Canada?
MK: Yes, many times. I started doing trunk shows way back when, and I came a couple of years ago when we opened our store on Bloor Street. Was this your first time?
DYLAN: As an adult, yes, this was my first time in Toronto. I love the people, and the fact that you can be in the city one hour and hiking the next. Whistler is next on my list—I can't wait to go skiing next winter.
MK: I'm not a skier, but I love the idea of après ski.
DYLAN: Any Canada trips on your schedule for this year?
MK: Not yet, but I'm always looking for new places to explore.