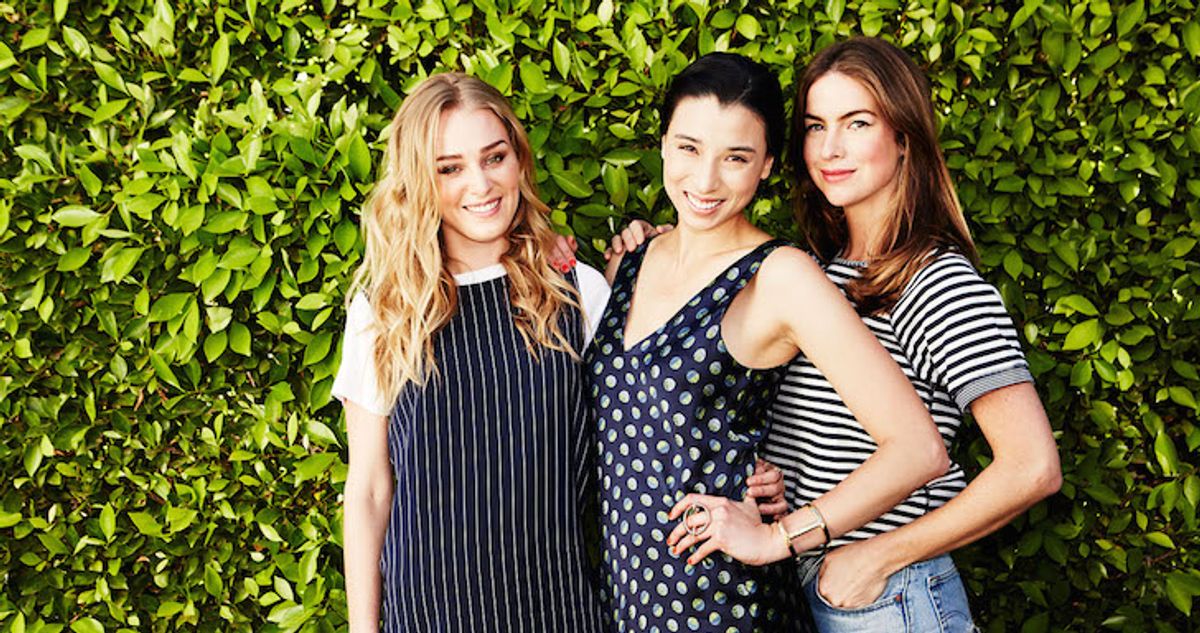 Career
Chatting about fashion, environmentalism and Earth Day with Kwong and her friends, Claiborne Swanson Frank and Elizabeth Gilpin
If you hadn't already noticed, Lily Scout Kwong—model, philanthropist and Cov-alum—has some seriously good taste. Let's just say that when it comes to necessary judgement on exactly what should be deemed stylish and interesting, she's one to be trusted. In her continuing column for The Coveteur and on the eve of Earth Day, she got ready to host an event for eco-conscience label Amour Vert, and talked all things fashion and Mother Earth with girlfriends and resident Los Angeles cool girls, Elizabeth Gilpin and Claiborne Swanson Frank. Think of it as girl talk with substance.
---
I have always loved trees. Maybe it started with my favorite childhood book, The Giving Tree by Shel Silverstein, an ominous tale about a relationship between a boy and a tree. At that age, my hands were always overrun with calluses from climbing the plum and pear trees in my backyard. In high school we retreated into the woods—most of our teenage antics went down against the backdrop of 1,200-year-old redwoods in Muir Woods, the vistas of Mount Tamalpais, the dunes of Stinson Beach. As I shared in my last post, my first job out of college was working with trees in the Miami Design District.
It's no wonder then that I fell for Amour Vert. The contemporary fashion label approached me last year with the mission of making sustainable practices, ethical products and positive environmental impact the gold standard for the fashion industry. They hooked me with their Plant A T(r)ee program, which plants a tree for every t-shirt sold in North America with their trusted reforestation partner, American Forests. I came on board as their Director of Brand Strategy, overseeing our tree planting program and focused on brand extensions and partnerships.
A few months ago, I was sitting at a star-studded CHANEL dinner with L.A.-based actress Elizabeth Gilpin, who was shocked to learn the fashion industry pollutes more than any industry save oil. As soon as I told her about Amour Vert's 100,000-tree challenge, I saw the gears turning behind her emerald green eyes. Currently at 27,000 trees, the brand has a ways to go before hitting the ambitious goal of planting 226 acres of forest by 2016. A lot of big ideas have been tossed around at these champagne-drenched fashion dinners and very few ever live to see daylight, but Elizabeth isn't that kind of girl.
A few weeks later I got a call from Elizabeth: Julia and Jennifer Cohen were down to host an event for Amour Vert at Switch Boutique to introduce the label and its reforestation project to Los Angeles.
I immediately thought of my friend Claiborne Swanson Frank, who spent the past three years in L.A. finishing her book focused on up-and-coming women in the entertainment industry, Young Hollywood. I have looked up to her since age 21 when she photographed me for her first Assouline title, American Beauty. Claiborne is endlessly supportive of strong women, and as a photographer she has a gift for capturing their raw power through a timeless, elegant eye.
Not only did Claiborne agree to host the pop up with Elizabeth and I, she invited us over to her picturesque Bel Air home to get ready for the event. I have to admit, getting there wasn't easy... Remember when I said Elizabeth was a do-er? I wasn't kidding—I had the poor girl helping me run around the gridlocked city, piling the car with heavy supplies, from hundreds of glasses to DJ speakers, and sweating over set-up with the incredibly gracious Cohen sisters. When we finally plopped down in Claiborne's backyard with our Vênsette hair and makeup artists, it felt like a real reward. Finally! I got to catch up with my girls:


LILY: You both defected to L.A. after years in New York—how's California living?

ELIZABETH: In New York I was fortunate to work with so many interesting people, but I felt it was time to bring my own vision to life. I've always wanted tell stories and touch people—that's why we published YOUth—and I'm drawn to writing and acting. I realized it's now or never, so I moved out to L.A. for 2 months to feel it out. I'm shooting my first project in about a month!

CLAIBORNE: I'm actually moving back to NYC in a few months! It has been wonderful to be back in California. Los Angeles has been an amazing place for our family. We have loved the weather and the beach—I love a year round tan!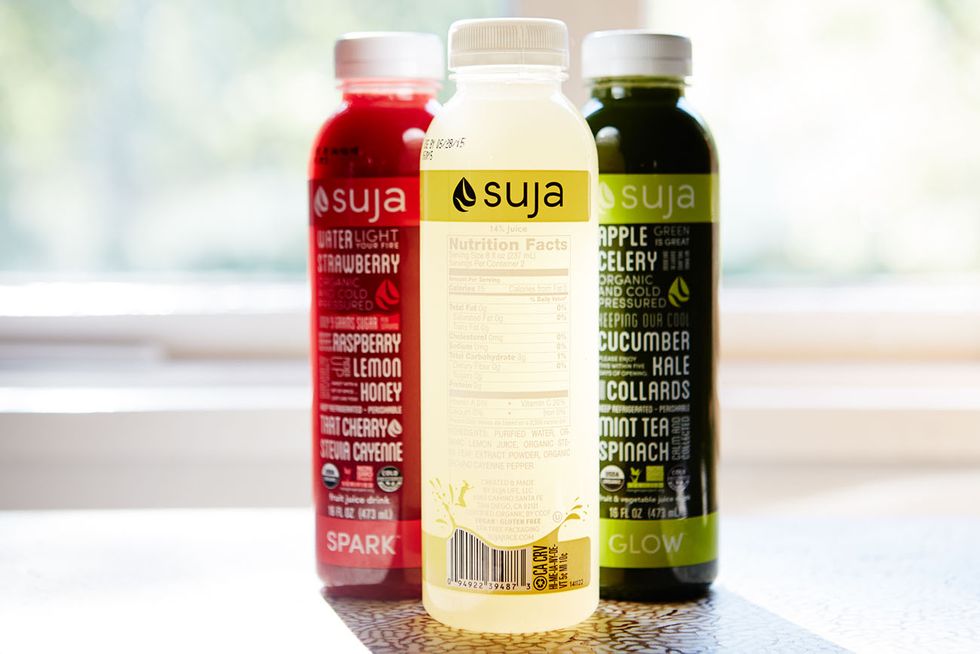 LILY: It's hard for me to imagine you doing much tanning—you're always so busy! What's new?

CLAIBORNE: I'm just starting work on my third book.

LILY: Elizabeth? Can't imagine you're doing much tanning out here either.

ELIZABETH: Ha, no. I'm working on writing a feature—it's a story from my life I believe can help people. It's the same reason I wanted to help you and Amour Vert. I want to use the platforms I have to make positive changes rather than just using them for myself.

LILY: Speaking of Amour Vert, what's your connection to nature and how does it impact your work? Claiborne, so many of your portraits are set in nature.

CLAIBORNE: Nature has always inspired me and my work: natural light and open spaces are my favorite studios. There is nothing more beautiful.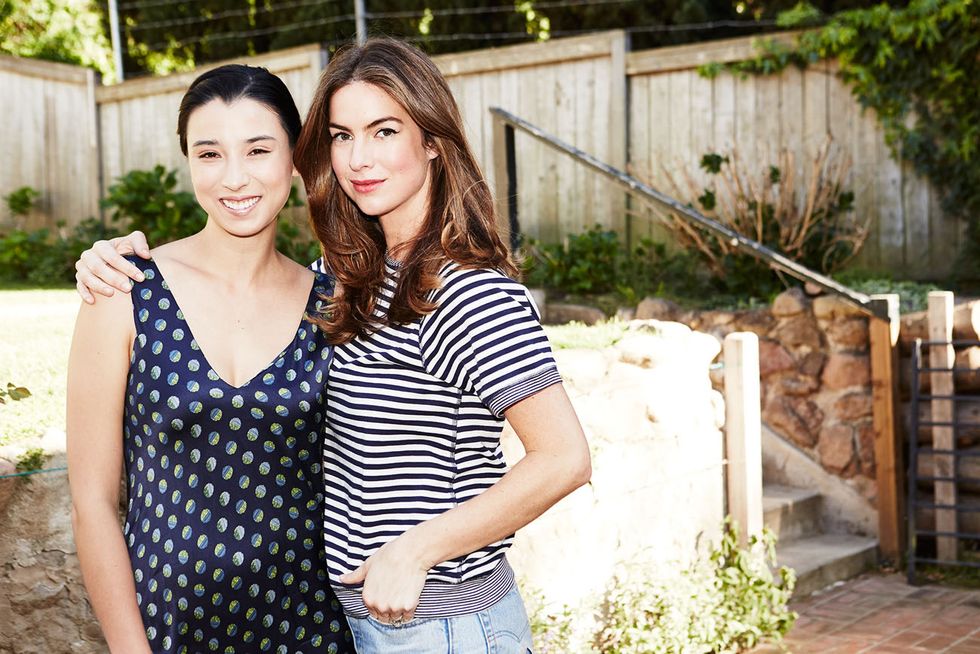 ELIZABETH: I grew up around nature and the beach; it's always been a part of my life. As a child I wanted to train dolphins. In New York sometimes you start to forget there's a world outside of the city – you get stuck on the trend of the season or the party of the night, and when you told me about Amour Vert it woke me up to the fact we have the power to make a difference.
LILY: I felt the same way when the brand approached me—this overwhelming sense of empowerment. It's amazing to me how many people you've mobilized around this pop-up and how supportive everyone has been.
ELIZABETH: I didn't have to do anything—the story inspires action. It makes sense in L.A.—you have access to so much natural beauty. I run the Santa Monica loop nearly every morning. You get trees, a garden, and a view of the beach. People here are more conscious of nature's impact.
CLAIBORNE: I responded because I'm passionate about nature and love that Amour Vert has a mission to protect the environment while educating others. My son, Hunter, and I planted two trees this week on our property and it was empowering to feel that we can all do something to be a part of the solution.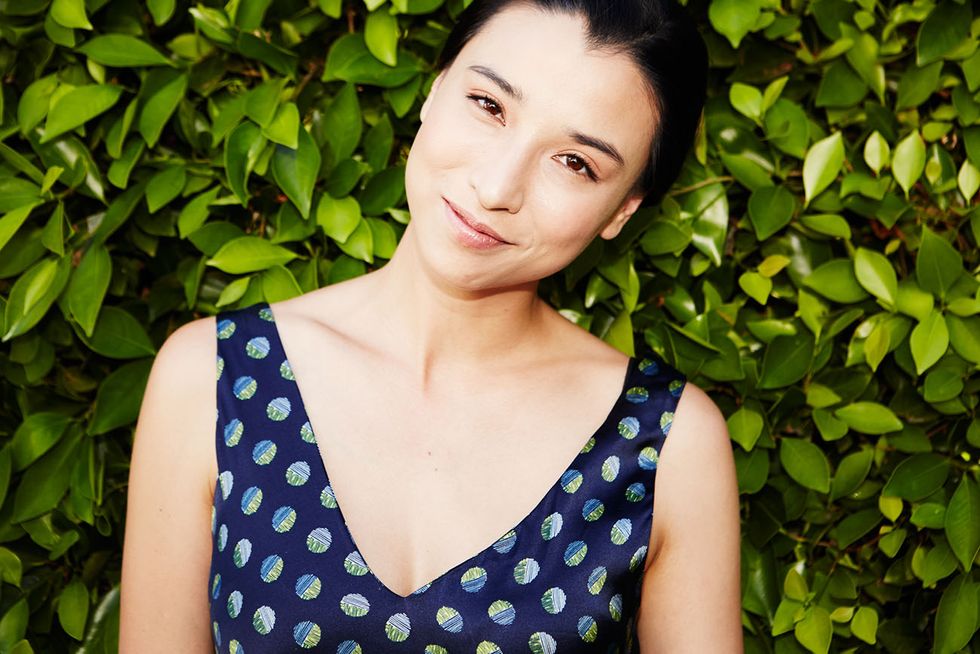 With the finishing touches on our California girl 'no makeup makeup' complete, it was time to head to the party. I was excited to meet our DJ, Camila Grey, whose confident and clean style I had admired from afar. By the time we arrived to Switch, she was already setting up equipment for her eclectic set spanning Cure throwbacks to newcomers like Blood Orange. These L.A. It-girls all seem to have an affinity for nature. "Some people meditate," Camila told me. "I go into the forest—it's the reset button."
As musician and muse Caroline Vreeland, celebrity chef Anne Thornton, actresses Dylan Penn, Ashley Hinshaw and our many other Amour Vert-clad guests arrived, I was overcome with gratitude for all the people that rallied together to celebrate Earth Month and our California tree plantings. It feels like the tide is shifting and, in Elizabeth's words, we are all waking up to the fact that we can make a difference.
To learn more go to www.amourvert.com/tree.