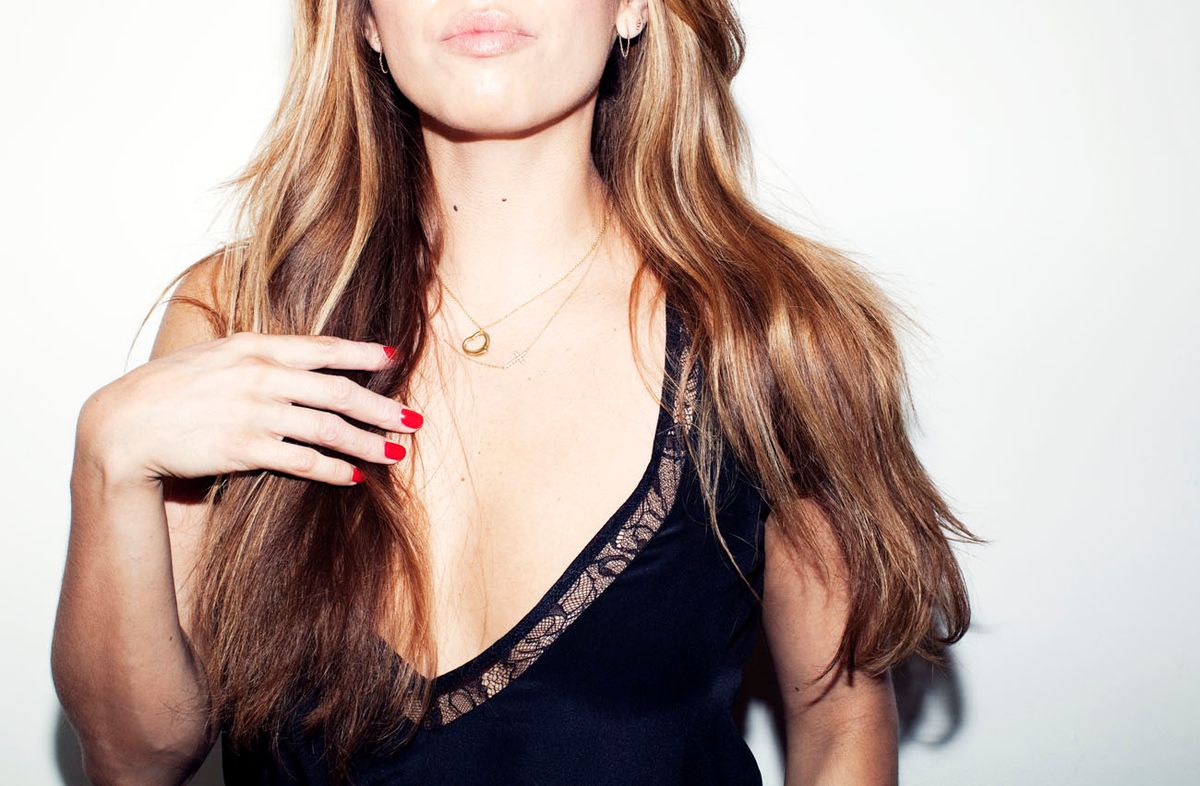 Hair
How To Get The Hair Bend
It's that high gloss wavy-but-not-quite-wavy hair we need.
You know it when you see it. It's that finger-combed, done-yet-undone, "I don't care" — no, wait, "I don't need to care"—hair. That super glossy hair bend The Cut so eloquently dubbed "Rich Girl Hair". You have to forgive us when we borrow the term, because it's just kind of too perfect.
---
Rich Girl Hair, hair that looks as cash-money as the inside of a Saint Laurent bag
But guys, we know this girl — hell, we occasionally want to be her. Let's be real, we too have no time to be bothered with foam rollers or sock buns ('member those?) or any of those tedious-time-wasting-overnight-or-all-day tools. This hair look is an ode to our ultimate time-stretched and moneyed muse: touchable, soft-as-silk, shiny, slightly wavy, hair that looks as cash-money as the inside of a Saint Laurent bag.
And it's the whole 'approachable luxe' hair thing that the likes of Joan Smalls and Gigi Hadid dial up hairstylist Jennifer Yepez for. "This kind of hair shows off a girl's natural beauty: If she has a little bit of curl already, this look celebrates that instead of hiding it or changing it." So naturally (see what we did there?), we had to find out how to get it ourselves. Here goes nothing, right?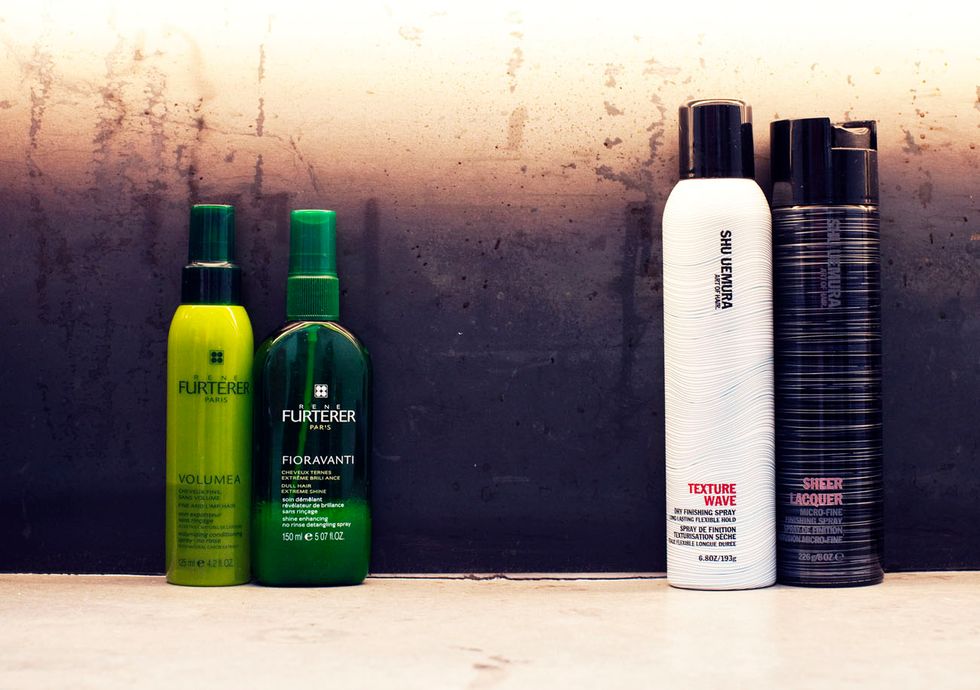 What You Need
A nourishing shampoo and conditioner
An oil or silicone-based heat protectant
A volume-creating product
A good brush and blowdryer
A 1" curling iron, preferably ceramic or tourmaline but metal will do
A brushable hairspray or styling cream
Dry shampoo or a hair powder
Unlike two-day old bedhead and beach hair, this look is all about the squeaky clean, shiny hair. "It all starts with a good serum and healthy hair. I tell all the girls I work with to eat healthy and especially to take a hair supplement. Viviscal is my go-to and it's worked on me personally. I swear by it."

"The hair needs to be blown out smoothly so that it's beautifully shiny. The serum and heat protectors are a huge part of that but also the brush. T3 has a great tourmaline brush that helps give the hair that smooth finish and allows the heat to go right through for smooth ends and soft results," explains Yepez. To keep volume at the crown or your head, try brushing and blowing out your hair forward instead of back.
"Take a 1" curling iron on a low heat setting and start applying a subtle curl mid-shaft of the hair (from the top of your ears to the bottom). Grab large pieces of hair, small pieces of hair—don't worry about making things look perfect. It's not about keeping the iron on your hair for very long, a couple of seconds at most. Even if you have to go over a few pieces it'll help create that natural not over-curled look.

You don't want it to look like a unified curl but you do want the ends to be smooth and that's where protecting the hair and smoothing the cuticle out during the blowdry process is very important. The hair looks shiny and healthy without you having to try to make it that way. For girls with frizzy, curly or coarse hair, use a protecting serum on the ends and on the front bits of your hair, especially. Not too much, but enough to make sure that the hair stays smooth, soft and protected."
Apply barely-there misting of a brushable hairspray or dab of styling cream to tame flyaways. To keep things moving, spray dry shampoo or add a bit of hair powder to maintain volume on the roots only. "You want volume but you don't want to tease the hair or use lots of hairspray is because it weighs the hair down," says Yepez. "The more hairspray you use, the less natural movement you have and that's what's sexy and beautiful about this look."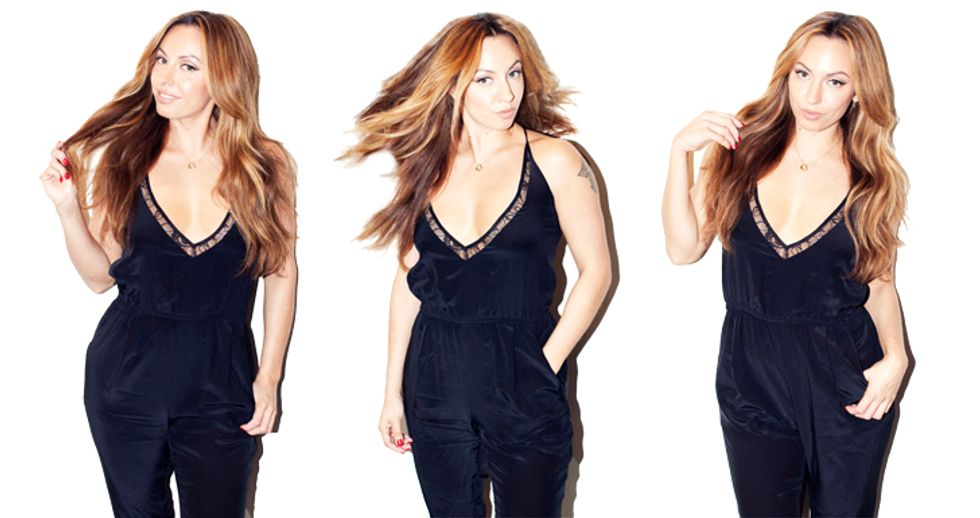 "No teasing, just finger combing. Never curl the ends with the curling iron. And always use dry shampoo for volume, no heavy hairspray—just use a very light mist to tame any flyaways. Maybe even just a dab of cream to get rid of any fuzzy hairs at the hairline."