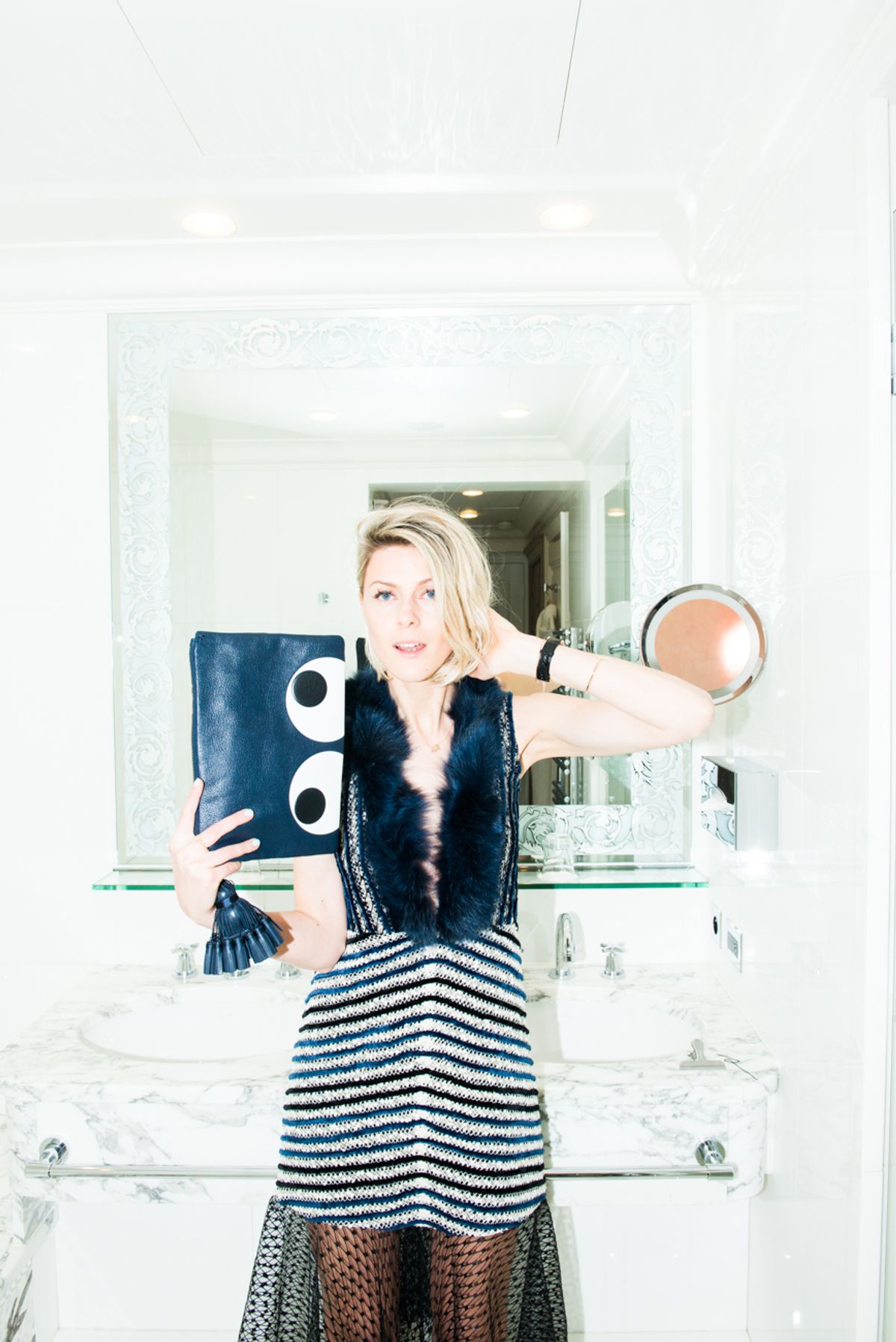 Closet
Sofie Valkiers
Blogger, Fashionata; Stylist; Author. Paris
Gather round, it's time for a little education in fashion design. The world's four most (and foremost) widely-recognized fashion capitals are by now well-established hallmarks. All with twice-annual, weeklong spectacles dedicated to their respective design talents. Other cities, though, often end up having their sartorial hubs flying just under the radar as a result: namely, Antwerp. And while a select group of industry natives follow the names out of the Belgian city with cult-like fervor, there's no denying that the city's namesake Six (Walter Van Beirendonck, Ann Demeulemeester, Dries Van Noten, Dirk Van Saene, Dirk Bikkembergs and Marina Yee) aren't quite household names in the same way as, say, Stella McCartney or Alexander McQueen. On the path to correct this, though? Sofie Valkiers, the city's most prominent fashion blogger, who, unlike her contemporaries from smaller European capitals, has approximately zero plans to leave her native Antwerp any time soon — and with good reason.
"It's just crazy how inspired you get just from walking around the Royal Academy of Fine Arts. If you hang out there for an hour, you are inspired for a whole week! I think that's my inspiration, the city itself, the people in the city," Valkiers explained the morning of the Dior show, tousling her blonde bob in the mirror. Hosting us at her suite in the Plaza Athénée, Valkiers was more than game to have us rifle through her suitcase, namely, the accessories everyone currently has holding considerable real estate in their imaginary Net-a-Porter shopping cart. You know, like those wooden-soled Stella McCartney flatforms (also a favorite of Lucia Liu) and that white Anya Hindmarch bag with trompe l'oeil leather stickers with a months-long waiting list.
As for the rest of the Belgian blogger's fashion month? Lets just say the city of lights treated her well—and things only got better for her later on the same afternoon of our shoot. "At the Dior show, Diane von Furstenberg came up to me and told me I was the best dressed out of all the people that were there. She asked to do a selfie together! While we were doing the selfie, she gave me a kiss on the cheek. That moment was captured by the New York Times and suddenly it was all over the Internet. That's definitely one of the best moments of my fashion month!" Yeah, we can see why.