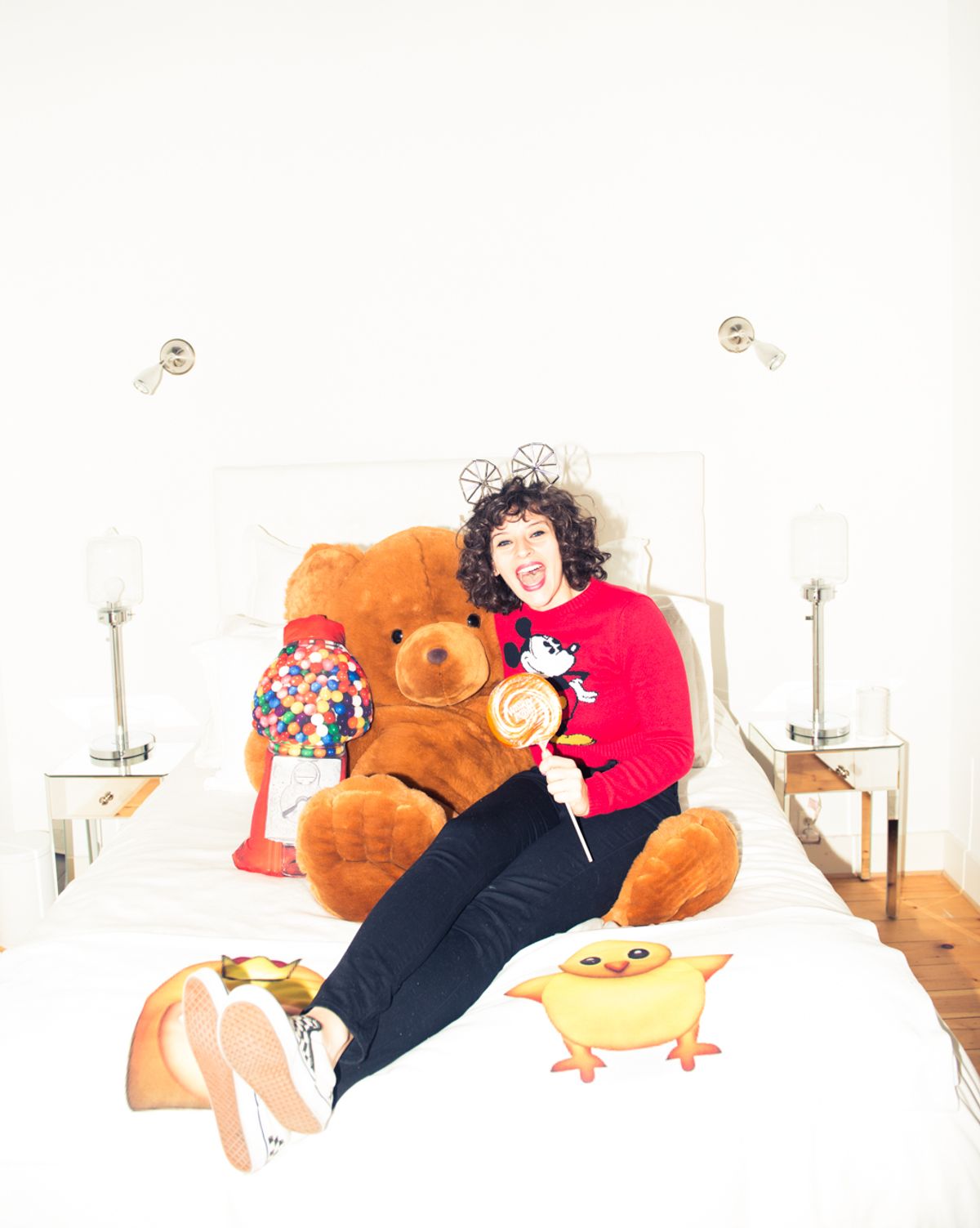 Closet
Amirah Kassem
Owner, Flour Shop. New York
Hold your breath, count to three, and wish you all lived here, because to say that Amirah Kassem's closet induced a full-fledged nostalgic sugar high is an understatement.
Admittedly, when we rolled up to Kassem's Brooklyn abode, we were half expecting to walk in, only to see her licking cake batter off a wooden spoon amongst a kitchen coated in a light dusting of flour; and half into a Willy Wonka-esque candy emporium. Truth is, it was kind of better than that.
Let us paint the rainbow bright picture for you... If a page was ripped out of our Lisa Frank notebooks, it would be Kassem's apartment; filled with teddy bears, a hot buttered popcorn machine and an apothecary of gumball-filled jars sprinkled between an impressive collection of sneakers and Wu-Tang tees. She totally gets us, guys. And within 20 minutes of rifling through her designer garb, we too were riding high on a gemstone-shaped-chocolate sugar-rush and fully understanding why Beyonce and Jay-z commissioned her to make Blue Ivy's six-layer rainbow birthday cake. Talk about a big effing deal, right?
It goes without saying, this fashion-school-alum-turned-'flourist' is every bit the cake master. We mean, aside from the fact that her favorite ingredient is glitter (we're not kidding, she carries it around everywhere), her creations are so irresistible she even got the occasionally-icy fashion crowd out of their seats, popping balloons to get at the cake balls inside at the AsmallWorld event, hosted by Waris Ahluwalia and Tali Lennox. Oh and did we mention that her frosted confections have attracted the taste buds of everyone from Snoop Dogg to Valentino? Yep.