How To Get Promoted
The definitive guide according to the people who have already made it big.
Career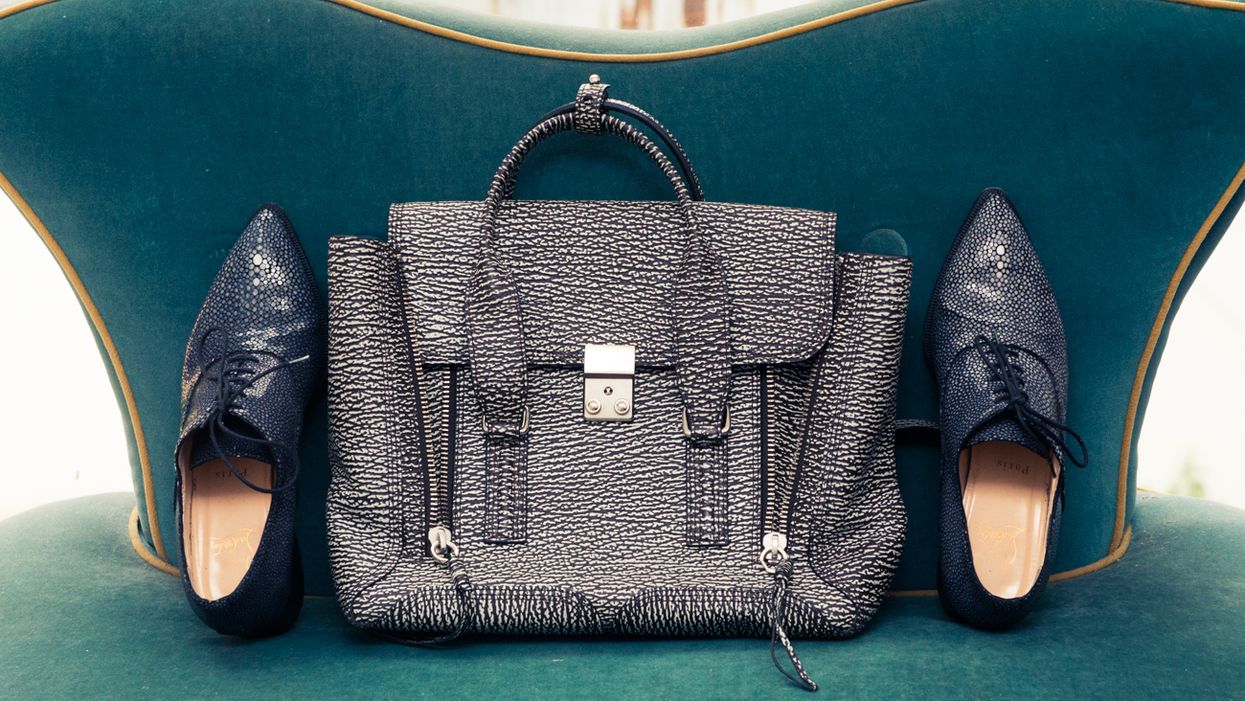 Shoes, Christian Louboutin; Bag, 3.1 Phillip Lim
If we're being totally honest, there are a lot of things we love, like those bejeweled Dolce & Gabbana headphones and
starfish-infused sheet masks
(actually), but when it comes to unadulterated admiration, nothing gets us going more than a woman in charge. As we're sure you've already noticed, as of late we've entered the offices and raided the top drawers of some of the most powerful and downright inspiring women in the business—paging
Amy Odell
,
Katia Kuethe
, and
Stella Bugbee
, to name a few. Aside from some decked out office spaces, for us, it's the palpable confidence and boldness of these women that gives them office cred. But if there's been one takeaway from our meetings (okay, there might be more than one, but we'll get to that shortly), it's that the path to your dream job can be a circuitous one. You actually have to work for it. Duh.
So, in our quest to really figure out how these #girlbosses climbed to the top of the fashion industry heap, we asked some seriously bossy (it's a good thing) women to impart some bits of wisdom on us. Sharpen your pencils and take out your Smythsons, guys, because they're about to sling some straightforward advice on how to climb the corporate ladder and add some gloss to your CV.
---
"Talking about money, and self-worth, is really hard for a lot of people, not just women—and especially at work. But it's so important! I've experienced many lessons along the way, where, in retrospect, I felt as though I sold myself short and should have not just asked for more money during a raise negotiation, but better positioned myself as an indispensable part of the operation. I encourage everyone on my team to speak openly about compensation and the value they're bringing to our brand and business. Even if it makes you uncomfortable, practice doing it, even with friends! Because negotiating isn't just a skill for work and salary, it's an invaluable technique for shaping your quality of life. I really do believe: If you don't ask, you won't receive. So ask!"
"I have always had to fight for what what I have earned - nothing was ever handed to me. I think it is important to continuously show up, even when you are told no and feel discouraged. You earn a raise when you go above and beyond your scope of work. Create your own role within a company. Learn everything and anything about your role. Meet with as many people as possible. Show your higher ups how much drive and enthusiasm you have. Teach your teachers. Once you have earned your seat at the table and proved your commitment to a company - you are ready for a raise. If a company values their relationship with you - they should happily provide you with one. If you have succeed in your role, and they resist and you have to fight too hard to prove to them your worth - it might be time to explore other options."
"The best way to get ahead is to make yourself useful beyond your given role. Prove yourself by volunteering to do the hard, annoying, important things that no one else has time for. Do the things that you'd be asked to do if you were already promoted. In other words, make the promotion a no-brainer for your boss."
"Achieving a healthy work-life balance is sometimes easier said than done. It seems like an even more daunting task when you're beginning your professional career and trying to prove yourself or if you're an entrepreneur and responsible for everything associated with your business. However, it's important to remember that setting aside some time – even just a few minutes – each day for "me time" can go a long way in maintaining a healthy balance between work and your personal life.

Delivering results is the only way to demonstrate value to your employer. Moreover, delivering results against your boss's top priorities and making both he/she and the team look good is your ticket to success. You need to be clear on priorities and what the quantifiable results need to be. Neither one of these require you to burn yourself out. When you understand what success looks like, you can manage your calendar to achieve it."