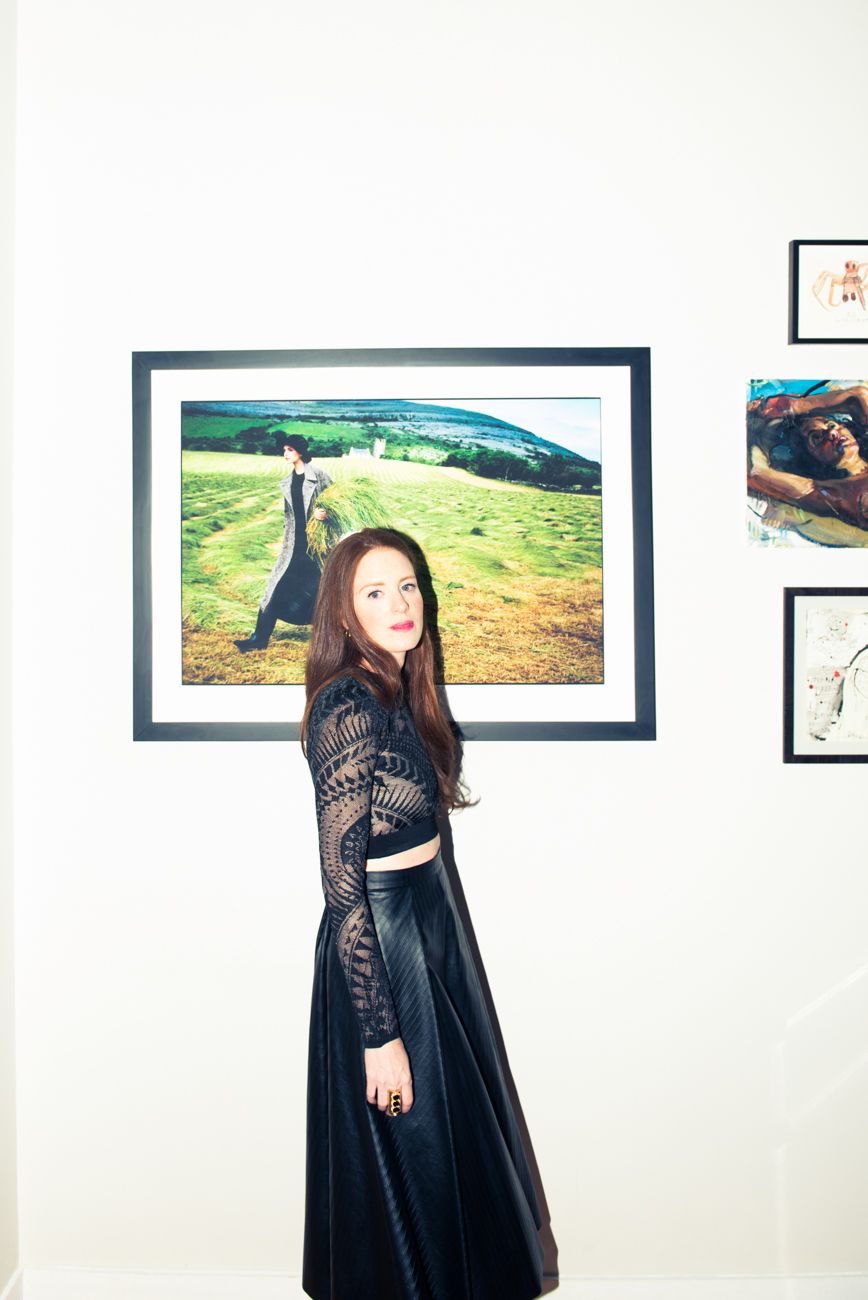 Closet
Founder & Creative Director, Prentice Art Communications
Despite traveling the globe to get into any closet we deem fancy, cool or Céline, we always come back to New York—what can we say, it's a hot bed for all three of the aforementioned qualities. And in our tour of some of the city's finest, we've come to recognize certain tribes that exist within creative industries, if you will (just bare with us for a sec, okay?!). There's the
jet-setting fashion editors with their extensive collections of Altuzarra, Ghesquière-era Balenciaga
and
souvenirs from the days of the mythical CHANEL sample sales
. There's
the black leather armor-wearing agents
and PR executives,
the vintage-collecting writers and columnists
and
the sundress-loving models
. And then there are
the art-world impresarios who collect Proenza Schouler along with their Pieter Schoolwerth
. Bettina Prentice, the founder and creative director of her namesake communications firm fits into the latter pretty nicely. With a cursory glance at her client list (Art Production Fund, ArtBinder, Tiffany & Co.), you kind of get that her company is one of the most sought after in the art world. Charter tribe member, are we right? Upon arrival at her (appropriately art-filled) Greenwich Village apartment, we quickly realized that beyond the surface credentials, Prentice is also one of those women unique to New York (she's a native, so we guess we should have seen this coming), who make 'doing it all' seem like a walk in the park. You know, she runs her own company, is a mom to a toddler, while living in downtown Manhattan, and still manages to have perfectly shiny Eva Scrivo hair and the time to find her favorite MAC x Daphne Guinness on eBay. All this while wearing a craftily curated (with the help of friends like Fivestory's
Claire Distenfeld
) wardrobe of
Proenza
,
J.W. Anderson
and
Balmain
. #Goals, people.