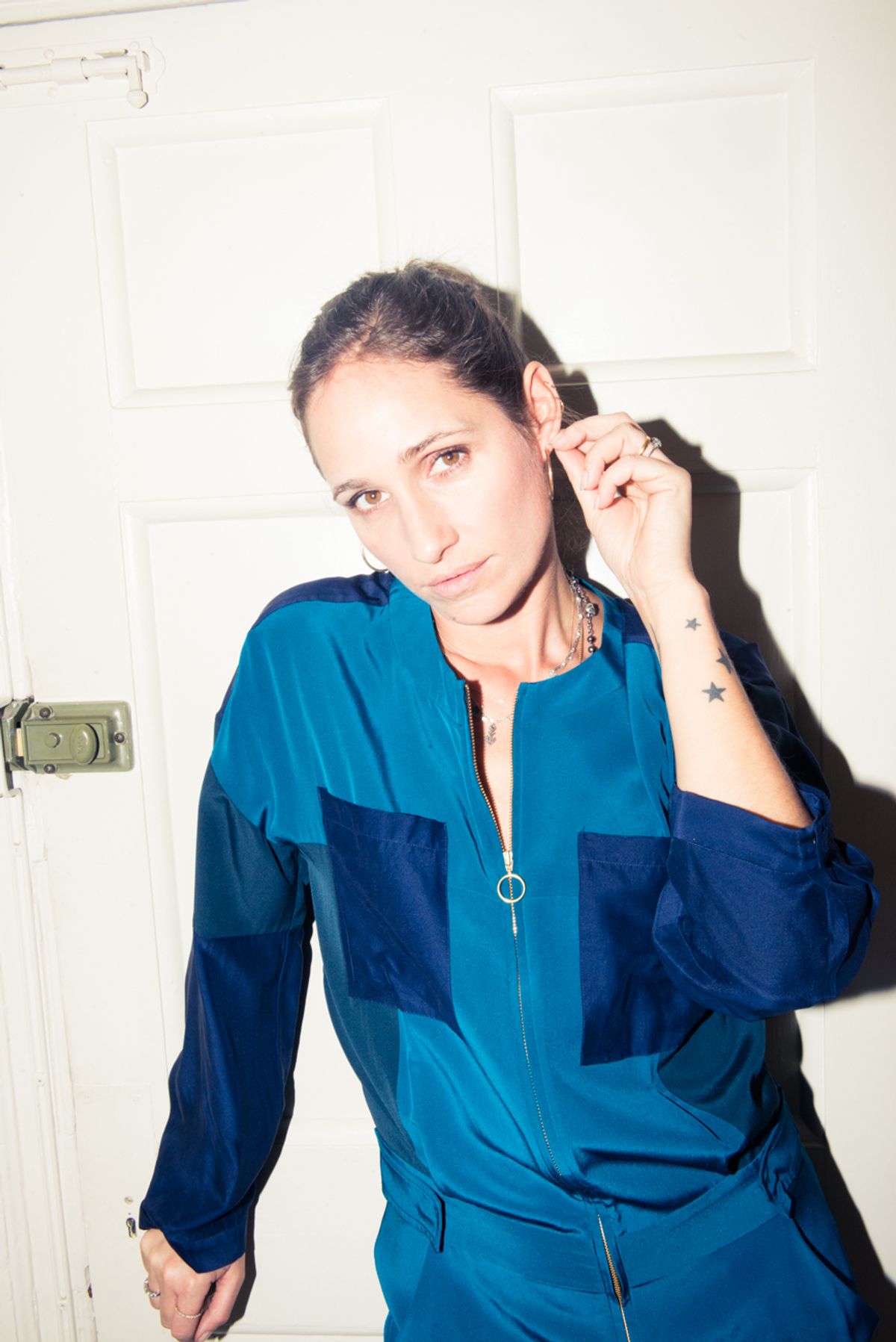 Closet
Rosemary Ferguson
Model; Naturopathic Nutritionist. London
Emily Ramshaw
There are certain women that only exist in well-meaning fiction novels and rom-coms: beautiful, kind, smart, funny, healthy, successful… They're usually also cast in the role of the ex-boyfriend's perfect new girlfriend—the type that make you nervous until you remember that people like that couldn't possibly exist IRL. Well, love to hate us, but we're here to pop that bubble (did you see that one coming?) in the form of Rosemary Ferguson, who pretty much fulfills the above and then some. And that immediate intimidation factor that rises up when one meets someone so naturally, well, beautiful? It only lasted a few minutes before she made us feel totally comfortable—enough so to put a pair of well-worn Adidas on her kitchen counter without hesitation. But we'll back up for a second. First of all, Ferguson is a model in the original sense of the word: as in she required nothing in the way of Instagram or Twitter to rise to the top. And by top, we mean covers of '90s alt-fashion bible,
The Face
, along with UK and Paris
Vogue
s alongside BFF Kate Moss. She was of the less celebrated but equally cool (or more so) Corrine Day-guided grunge era with the likes of 
Amber Valletta
,
Carolyn Murphy
and Shalom Harlow. So there's that. (Google her name for some of the best Dolce & Gabbana and Miu Miu ads you've ever seen.) But, when we showed up at her Soho flat in London, we discovered that Ferguson had transitioned from waif-ish beauty (okay, so maybe she's still waif-ish and beautiful) to a practicing naturopathic nutritionist with more than a few major projects in the works (our lips are sealed). To say that our shoot turned into counseling session on how to maintain a healthy diet out of a hotel room would be an understatement—she advised on bringing a miniature juicer (we're still trying to fit that one in our suitcase). So maybe she's given up McDonalds (the restaurant was, ironically enough, where Day found her at the tender age 15), but Ferguson hasn't exactly lost touch with the whole modeling thing. She had the kind of pared back wardrobe (featuring a completely perfect
Vivienne Westwood
mini skirt she wore way, way back) that kind of constitutes the essential and original model-off-duty look. We'll put it this way: she may have chosen spirulina over
Saint Laurent
, but girl still knows how to strike a (totally natural, expertly sleepy-eyed) pose.