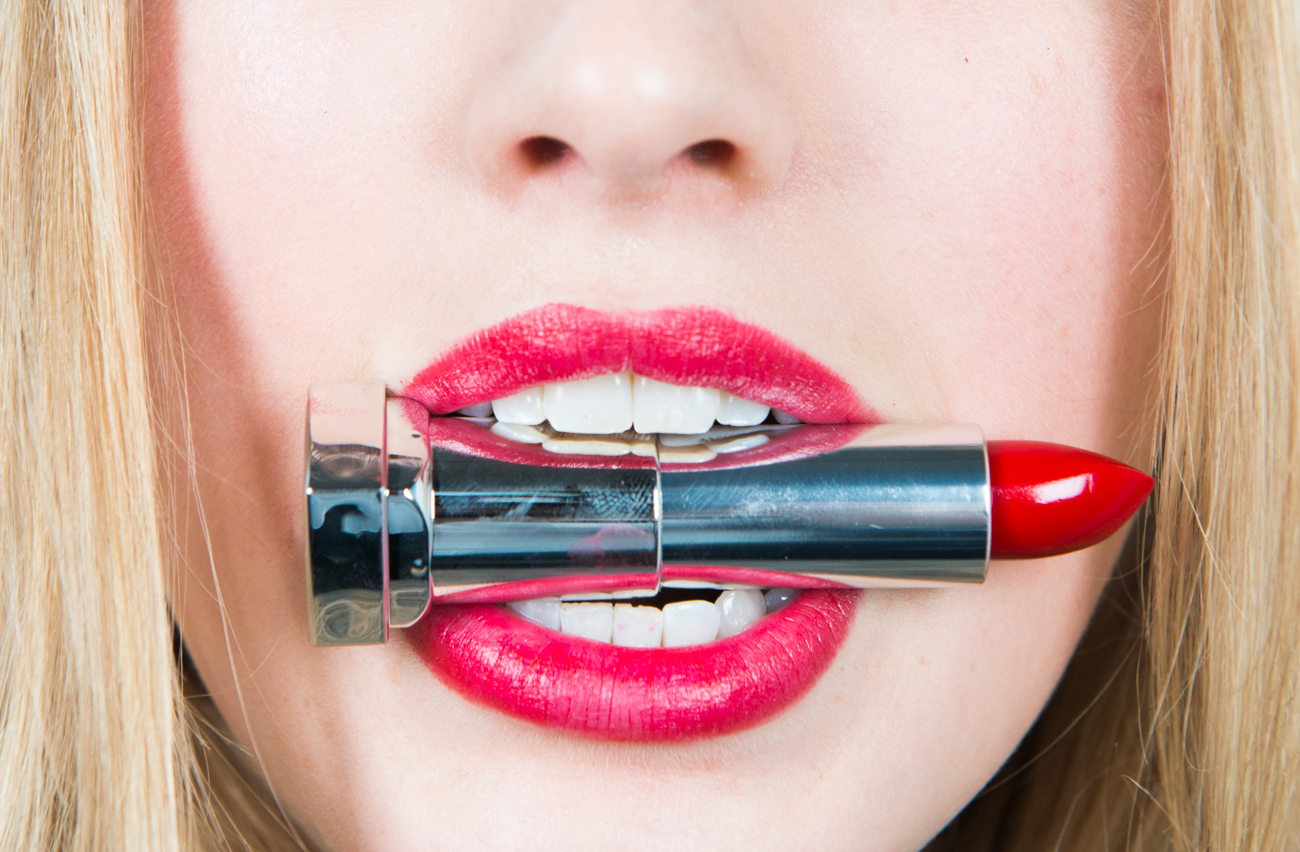 16 Beauty Editors on their Favorite Drugstore Buys
Because who doesn't love an amazing CVS find?
Welcome to our "beauty editors' picks" series, where—you guessed it—our favorite editors shared their top product picks, from holy grail skincare to drugstore scores. Is your wallet ready for this jelly?
We don't know about you, but we could walk into any given Duane Reade or CVS and walk out having dropped $100. No problem. Because as much as we love a single luxe beauty purchase—an SK-II mask wrapped in Violet Grey's distinctive packaging, or a well-chosen YSL lipstick from Sephora—the embarrassment of beauty riches (and by riches, we mean you can buy a lot more for a lot less) that is our local drugstore is hard to avoid. There's good stuff in there. Dermatologist recommended stuff—like, our dermatologists actually suggest cleansers, moisturizers, masks that you can buy for less than $15. That's worth something, right?
Since we have such a special place in our beauty-obsessed hearts for a solid half-hour spent perusing CVS shelves, we figured beauty editors must feel the same. They're sent products and samples daily, with that drugstore product mixed in among the Sisley—so what stands out? We asked the best in the business which creams, cleansers, mascaras and mattifiers have them heading to Duane Reade instead of a department store counter.
"The truth is, in many cases drugstore beauty items are the best in their category—better than products that cost many times more than they do. These I'd buy whether they were in a Target in Winslow, AZ or in the gift shop of an Aman resort on some far-flung island—they are truly worth it at any price.
Skin Food by Weleda is the greatest moisturizer of all time, bar none. It is full of a million essential oils, so it smells incredible, treats any dry skin issue on face or body—and the green tube is just the chicest thing ever.
I am willing to get on a plane because Hand Sanitizing Spray from Burt's Bees exists. It kills everything after you've been forced to touch the doorknob on your way out of the airplane bathroom—and contains no world-destroying antibacterials AND smells faintly of cinnamon.
Butterfly Mascara from L'Oreal makes your lashes gorgeous and gigantic.
I love to take baths—and I counter their supposed drying effects with a ton of bath oil, especially Lemon Body Oil from Burt's Bees because it's subtle and soothing and energizing all at once.
Used twice a day and/or at the gym, Yes to Tomatoes face wipes will seriously diminish any and all acne problems. People who are less inclined to wash their faces—men, children—will be amazed at how good their skin looks, not realizing that much of the reason is that they're simply willing to use the wipes!
Yes to Cucumbers SPF 30. All the Yes-To SPFs blend better than any other natural, non-chemical sunscreens. And they feel more moisturizing. And they smell nice. I like the Yes to Blueberries for face, too.
I keep a big jug of Cold & Flu Bath from Kiss My Face in my medicine chest—when you're congested, nothing makes you feel more like human being than a bath or shower with it.
I carry a mini John Frieda Secret Weapon hair cream in my makeup bag, and I have normal-size tubes of it everywhere else. It fixes—instantly—whatever's wrong with your hair: frizz, an errant cowlick, general dullness and unfabulousness. No one should be without it, ever!!
Clairol Root Touch Up has to be the greatest beauty invention I know of. Whether you spend millions at a salon, or you color your hair at home, Root Touch-Up will change your life. It's genius lies in the fact that its shades are designed to match faded hair color—which makes it blend absolutely invisibly. It's super-low hassle, and makes your hair instantly, perfectly, gorgeously, imperceptibly rootless. It has to be tried to be believed.
Sally Hansen Insti-Dri—I mean, it dries in 60 seconds! CinniSnap is a deep, dark, super chic red.
Clear shampoos and conditioners rule—they leave your hair perfectly bouncy and volumized without fly-aways (hard to do), with just amazing shine."
"I really, really enjoy Revlon's Skinlights. It's a liquid highlighter with a super fine particle shimmer that comes in a few shade options. It's actually a cult classic of sorts that just recently made a comeback to much beauty addict fanfare. I love it because it's multipurpose: mix a drop in with foundation, tap it onto the high planes of your face for added luminosity, apply the bronze shade in lieu of eyeshadow for a dewy eye look, etc... Or, you can use it to give totally new life to any of your favorite powders or cream products. Just spoon out your favorite, say, matte eyeshadow onto the back of your hand, then add a drop of Skinlights. You've got instant liquid eyeshadow! You can also do that with blush, which is especially clutch on days when your skin is dry and powder will make you look cakey.
Neutrogena has been very clever as per usual and decided to capitalize on the Korean beauty trend, so they released this genius hyaluronic acid moisturizer called Hydra Boost Gel-Cream. When I tried it on my hand at the event, I literally laughed and said, "Wait—I'd use this!" (No shade intended—I was just raised by a mother with a penchant for Sisley, Guerlain and CHANEL.) But this product really changed my tune: fragrance-free, dye-free, paraben-free, etc... and it's got a delightful texture that instantly plumps the skin without leaving any film or residue behind. It's a great option for pre-makeup, especially because gel moisturizers keep oil at bay throughout the day. If you don't want to pay for toner or a man in your life is complaining about razor burn or you have a sunburn, cut, or otherwise irritated skin, keep a bottle of this in the cupboard."
"The beauty of taking product advice from a beauty editor is this: we get sent tons of products for free. Stay with me. Because we test the uber-expensive fancy thing (don't hate) side by side with the crazy-cheap steal, our POV has no monetary limits or bias. So. When we rave about a cheapie, you KNOW it WORKS. And that it works just as well as anything you'd find on the luxury market (all without YOU having to actually buy said fancy thing). The two drugstore beauty staples I will go to my grave hoarding because they are just too good to leave behind are Burt's Bees Lip Balm (original flavor only—vitamin E and Peppermint) and Aveeno Positively Radiant SPF 30 Moisturizer. I have one of these lip balms in every purse and coat pocket I own. You could have the most jacked up chapped lip situation (side-eye: Polar Vortex) and I promise this formula will restore and soften them like nobody's business. The pepperminty tingle adds a nice refreshing kick, too. But more importantly, it's natural. Think about it this way: we all end up swallowing pounds of lip balm a year (so gross). Safe ingredients suddenly seem more attractive, no? The designer ones may look pretty in packaging but they never ever live up to the hype in my book. Now for my love affair with Aveeno. It's the moisturizer I used before I was a beauty editor and—even after many dalliances—it's the one I always return to. Light enough to use all balmy summer and rich enough to keep my skin dewy during the coldest winter ever, it's my number one skin staple year-round for balancing out combination skin brilliantly. If it were $100, I would still buy it in bulk (a.k.a. call it in). Luckily for us all it's under $15."
"Flower Beauty Kohl Eyeliner in Espresso: it goes on super smoothly, smudges just enough to impart that relaxed, lived-in lash line and stays strong all day."
"In the fall, I took a magical vacation to Maui. It was hotter and sunnier there than usual, and between trips to the swim-up bar and naps in the cabana, I ran through my bottle of fancy—and expensive—facial sunscreen in the first week. I picked up Neutrogena Sheer Dry-Touch Sunscreen as a stop-gap, but after one use, I was a total convert. It absorbs quickly, is water resistant and feels super-light on the skin—and there's zero greasy residue, which, if we're being honest, was a problem with the ritzy stuff I had been using. I will never go back."
"French girls don't let Paris' hard tap water touch their faces; instead they use Bioderma Crealine, a micellar cleanser, which is also a favorite of makeup artists backstage at shows. Last time I was at a French pharmacy I picked up a few cute travel-sized ones. It used to be impossible to find in the US, but now you can order it on Amazon!
Biore Charcoal Bar: black soap that looks like a Zen pebble and costs under $10? So chic!
Neutrogena Rainbath is kind of a throwback, but it still smells so modern and fresh.
I was introduced to Hada Labo, this cool Japanese drugstore brand in Tokyo, and now it's launched in the States. It's so brilliant to have these very sophisticated skincare concepts that are usually sold in fancy stores at super affordable prices. The Replenishing Hydrator is a clear liquid, almost like a toner, but is very hydrating because it's filled with hyaluronic acid.
I feel like there are a lot of gradual self-tanners out there now, but the original Jergens Natural Glow is still the best.
Sally Hansen Miracle Gel nail polish seriously lasts and lasts like a gel manicure, but it's easy to remove with normal remover, not the crazy gel stuff, which can be annoying.
The beauty genius that is Mary Schook started importing the I'm From Honey Korean drugstore mask to her apothecary, and it is so freakin' amazing and magical that it just sold out GLOBALLY. But she's getting another batch in March, so, hook it up.
I've been using Pantene shampoos and conditioners since junior high—the scent is kind of lovely and the conditioner is very rich."
"I'm a big believer in drugstore mascaras: brands like L'Oréal and CoverGirl have some of the best mascara technology and tend to be first with new innovations. I wear CoverGirl Lash Blast Length every single day—I have naturally thick lashes (I know, I'm lucky!), so volumizing formulas look too heavy on me. This mascara gives nice, clean definition and deep black color; it's perfect for work.
For my skin, I'm addicted to Burt's Bees Sensitive Daily Moisturizing Cream. I'm really sensitive to fragrances in skin care—the slightest hint turns my face into a red, itchy mess—and a lot of lotions made for sensitive skin still contain natural fragrances that can cause irritation. But not this one: it's 99 percent natural and uses cotton extract to help block irritants from getting into your skin. It's the only moisturizer I've found that really nourishes while being completely irritant-free.
And I can't live without Dove Deep Moisture Body Wash. My body skin is sensitive too, and when it gets dry, it itches like crazy. This ultra-moisturizing body wash nixes that problem, even in this brutal winter we're having."
"I have loved Bag Balm since college. The little green tin feels like a discovery, and the fact that it was made to use on cow udders before people co-opted it for their dry skin is just really amusing. Sunscreen is fantastic to buy from the drugstore because you tend to be more precious with a product the higher the price is, and with sunscreen you want to load it on at all times. Buy an extra bottle, use more than you think you need, just keep putting it on. I really like non-aerosol sprays (Kiss My Face makes one) and anything La Roche Posay. I have used the Almay Eye Makeup Remover pads forever—there are a lot in one container and they never dry out. Also Physician's Formula has a new two-step mascara with little fibers for those crazy, spidery lashes that is pretty great for nighttime.
"Maybelline Color Elixir in Signature Scarlet is a hybrid stain/gloss that actually does do both: just a touch gives a long-lasting flush to my lips and cheeks or I pile it on for a high-shine lacquer finish. My favorite is the Signature Scarlet—I've never gotten so many compliments on a shade—but you can't go wrong with any of the colors."
"My single favorite drugstore product? Aquaphor, hands-down. I have every size—from the tub (next to my bed) to the tiny tubes (in pretty much every bag and pocket). I use it as a lip balm and a cuticle salve, a foot cream and a brow tamer. I use it as makeup—tapped along the tops of my cheekbones as a highlighter or over lipstick for a little extra sheen. And after a recent encounter between my face and the sidewalk (beware the black ice!), I started slathering it on almost immediately and my abrasions disappeared by the end of the week. It's miraculous stuff."
"I've tried every luxe body lotion but always end up back with Kiss My Face Tropical Coconut Moisturizing Spray, which costs about ten bucks at the drugstore. It smells like real coconuts (because it is made with coconut oil) and in about 30 seconds your entire body is soft and smooth. And the spray-factor is genius.
L'Oreal Voluminous Butterfly Mascara delivers long, thick shiny lashes that rival mascaras that cost four times the price. Even just one coat with the wing-like brush (trust me, the thing is a feat of engineering) extends your lashes instantly.
Aquaphor is a staple in my life and now that I have kids it is in their daily routine as well. It cures dry lips, ragged cuticles, and any kind of dry skin, including sunburns and the lizard-like effect of your Retin-A. It also works really well to remove eye makeup!"
"Wandering a drugstore makeup aisle still makes me feel like a kid in a candy store, even now that I'm a beauty editor and have access to all the higher-end products my heart desires. What can I say? I love a good bargain (I get it from my mother).
My first drugstore pick: Maybelline Baby Lips. I think I have one of these in every single color (including the Limited Edition ones, which in my opinion, are the best... Coral Crush #ftw) and there's always at least one rolling around in my purse. They give the perfect sheer tint of color, while leaving my lips soft and slightly shiny. And they literally smell like candy. The brand's Falsie mascara has accompanied me from high school through college, and though I've definitely strayed and dabbled with others, it will always have a soft spot in my heart for its one-swipe volume and definition.
Going back to lip products, I'm a sucker for anything in chubby and in pencil form, which makes Revlon's ColorBurst Balm Stains a favorite—there are so many colors and finishes now, I'm always stocking up. The color pay-off is surprisingly good, but it feels more like a smooth, hydrating balm.
As for skincare, I'm currently loving Nivea's In-Shower Body Lotion. It's like a body lotion... that you put on in the shower... then rinse off. Game-changer. For someone with perpetually dry skin, this product is a lifesaver. It smells nice (not too over-powering), and I put it on as the last step in my shower routine. After rinsing it off, I towel dry and don't have to apply another moisturizer–my skin is already soft and hydrated. It's a wintertime must. (Plus, if your skin is really dry, you can always a apply a body lotion on top to double the hydration benefits.)
And finally, I cannot say enough good things about Olay's Regenerist Micro Sculpting Cream. Like, I want to marry this face cream. This drugstore skin cream rivals the effects of some of the most expensive creams I've tried, and at a much cheaper price. It's made with amino-peptides and marine proteins to nourish and help you wake up with princess-worthy skin. Plus, it never breaks me out and feels luxurious when applying."
"Being a beauty editor for the past decade has certainly given me a taste for the finer things, but testing products at all price points has shown me that great quality doesn't always mean you need to empty your wallet. I have many drugstore go-tos—especially when it comes to skincare. Dove body wash is basically the only kind I use—I find it very gentle and nourishing—and I'm hooked on their refreshing new Mandarin & Tiare Flower scent. Nivea Crème is a lifelong fave thanks to its creamy whipped texture. I find the scent nostalgic and I often have a mini blue tin in my bag for winter dry skin emergencies. I love Simple products because they're gentle on my sensitive skin. Their new Micellar Water is a new obsession for makeup removal. When I travel I always toss a pack of their Cleansing Wipes in my bag because I know I'll never experience any irritation. Yes to Cucumbers Gentle Milk Cleanser is my favorite affordable face wash because it doesn't strip moisture, removes mascara, and comes with a pump. Why doesn't everything have a pump?!
For makeup, I'm one of the rare beauty editors who won't tout the wonders of Maybelline Great Lash—although it has a place in my heart for being my first. I do, however, adore the brand's Volum' Express The Colossal Washable Mascara in classic black. I recommend it to everyone who asks me for a drugstore option—it adds loads of volume and length without clumps. I dare anyone to not fall in love with Vaseline Rosy Lips lip balm. The pint-sized packaging is downright adorable, the light rosy scent is addictive, and the petroleum jelly locks in moisture without being too sticky.
If I need to pick up shampoo and conditioner in the drugstore I scour the aisles for Redken—specifically their All Soft line, but I know that's a bit pricier and not always available. My other favorite is Garnier Fructis Sleek and Shine Shampoo and Conditioner and you can get both together for under $10."
"One of my favorite things to pick up at the local drugstore (or at Whole Foods) is Heritage Rosewater. This delicately scented rose petal spray has earned a permanent spot on my vanity table and in my studio. The rose essence is very calming so it makes the perfect cold weather toner. In the summer I keep it chilled in the fridge for a refreshing spritz. It's ideal for misting over makeup, great all over the body post shower and I like to spray it on my freshly laundered sheets.
Another great drugstore find is the Ardell Individual Lashes in Flare Mini Black. These tiny faux lashes are perfect for the tricky inner corners of the upper eyelid—I use them with longer flares or with strips to blend them into the natural lashline. I also like to flip them upside down and use them on the bottom lash line for a subtle '60s effect!"
"I may be the very last person to the Aquaphor party (not sure where I've been this whole time), but these little tubes may have singlehandedly saved me this winter. I've always had issues with chapped lips, but that's pretty much gone away since I started regularly using Aquaphor a few months back. It's sort of a must, I feel, before applying any lip color in the winter. I also like to dab a bit on my upper cheekbones for all-day hydration—it gives the prettiest not-too-shiny sheen.
My favorite lash is a kind of barely-there/no mascara/weekend look, but sometimes I need a little more just so my eyes actually look open. I've been using CoverGirl LashBlast Length (the one in the yellow tube) since it first came out, which was way back in 2009. I try different mascaras here and there, but always end up always coming back to the CoverGirl. It just gives you long, clean, defined lashes that don't necessarily yell 'I'm wearing mascara!'"