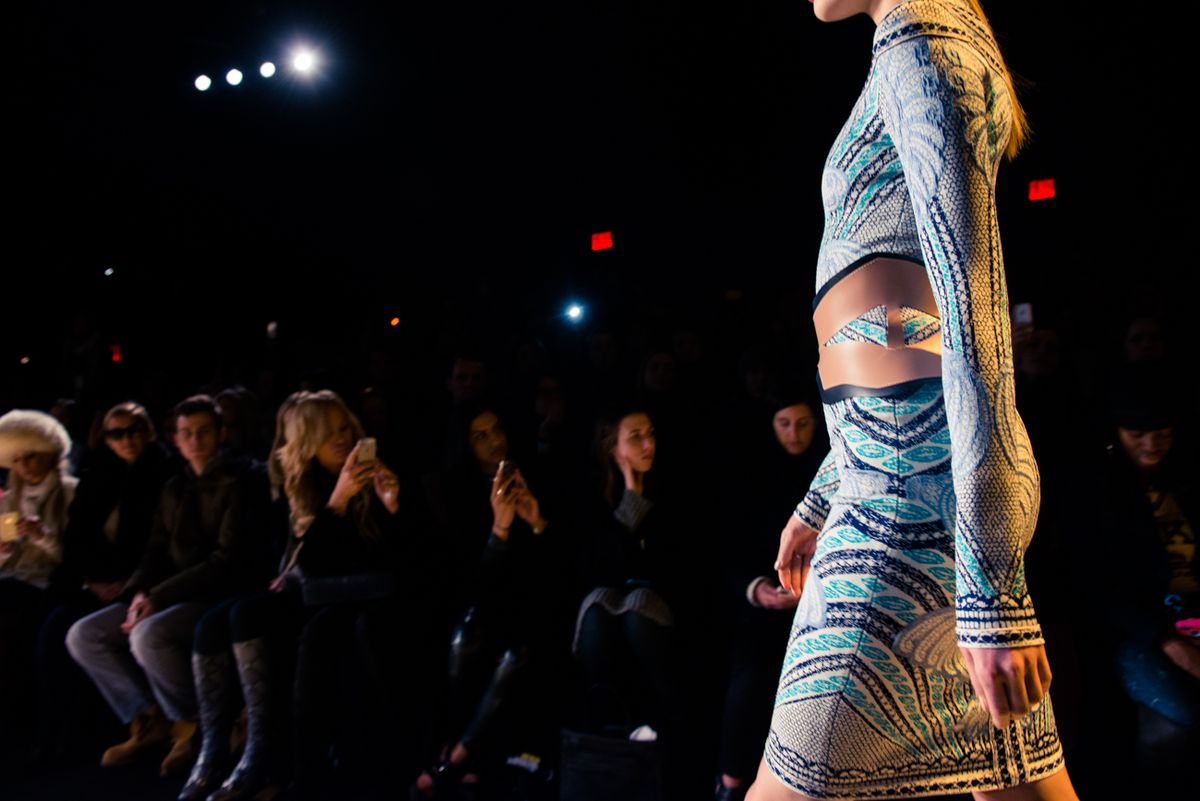 Fashion Week
Orlando Pita gives hair a Nouveau twist.
That's right: like peanut butter and jelly or Frank and Claire Underwood, we're at it again. This season, we've hooked up with Tresemme (the official hair sponsor of Mercedes-Benz Fashion Week—you fancy, huh), the inimitable, iconic Orlando Pita and Something Navy's Arielle Nachmani to bring you behind-the-scenes breakdowns of each show's hair looks. Get your blowdryers ready, set... we're off!
---


There's something to be said for seamlessly merging fashion and art, and when it's done right, it's pretty much perfection. It was a recent trip to Barcelona that influenced Lubov and Max Azria's Herve Leger Fall 2015 collection—we mean, who wouldn't be inspired by the austere architecture of Gaudi's La Sagrada Familia, the Mediterranean (because, beach!), tapas and the sun (we're in a deep freeze here, guys)? The palette of personal photographs, taken by Lubov herself, printed and formed into a second skin, which made up the long-sleeved body-binding dresses while grommet details drew on the chiaroscuro effect (BTW, that translates to the dark angular shadows contrasted by harsh light) of the basilica's façade. But credit the Azrias for keeping things controlled; updating styles from their archives in favor of brighter, more modest looks; as for the hair, it was just as gothic and curvilinear as the basilica that inspired it.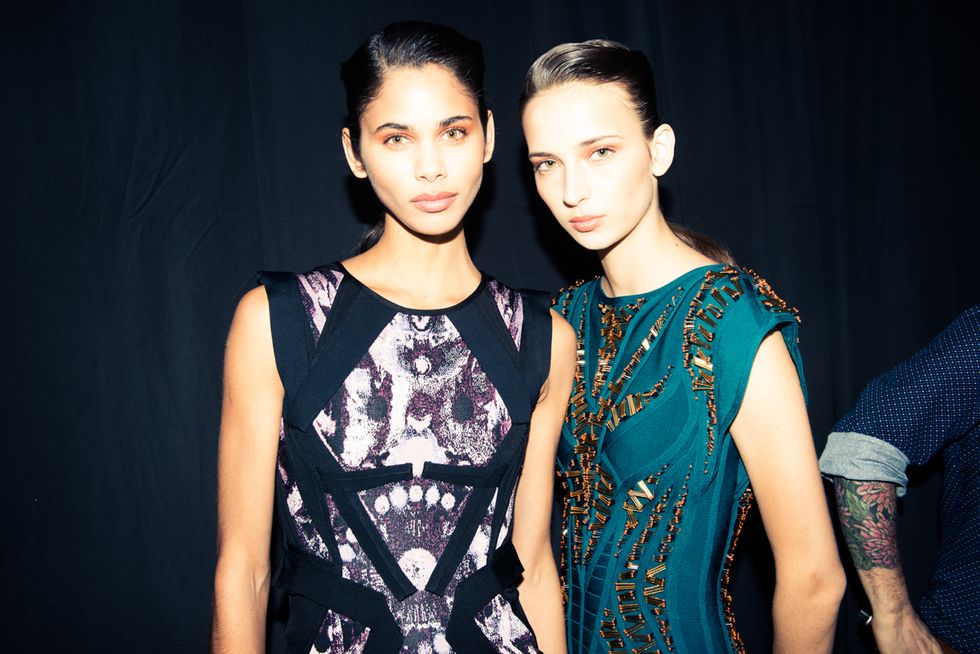 "We wanted the hair to mimic the strong lines and prints in the collection so that the world knows our girl means business!" explained Lubov Azria. "We wanted there to be a toughness to the hair but in a way that still felt quite natural and easy for our girl to wear away from the runway.
We've played with a simple update on the classic low pony that leaves her with a sexy twist down to the nape of her neck. This is the look for when you need your exit from the party to make a bold statement!" exclaimed lead hairstylist Orlando Pita as he lightly tames a few unruly strands.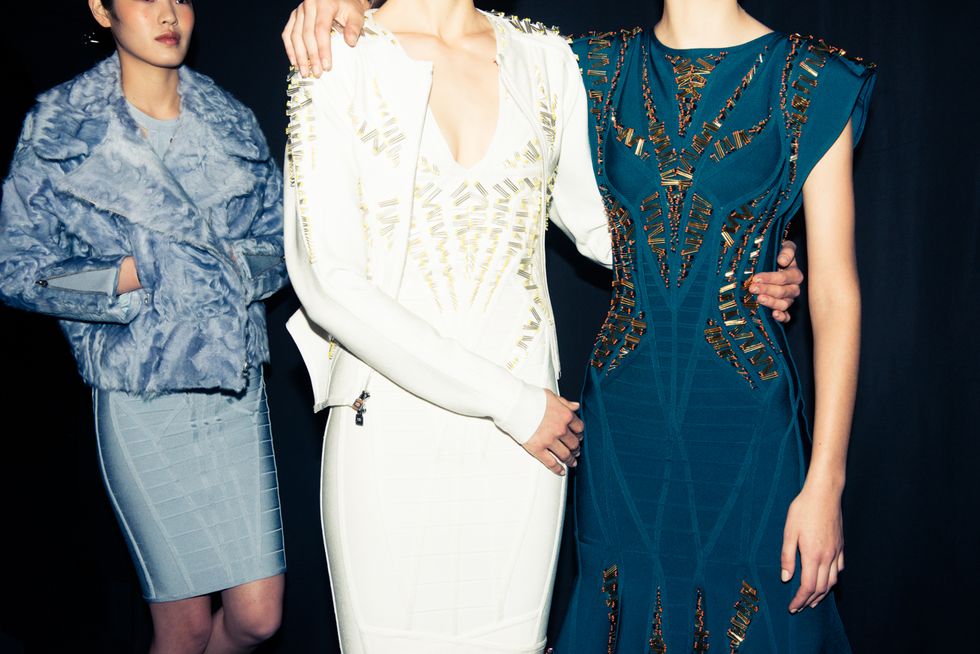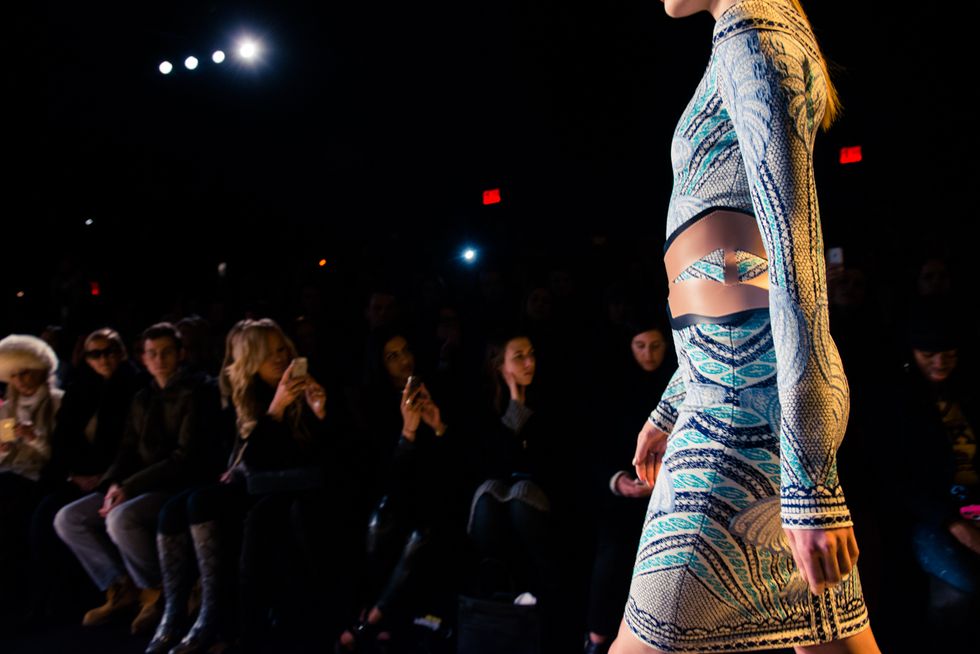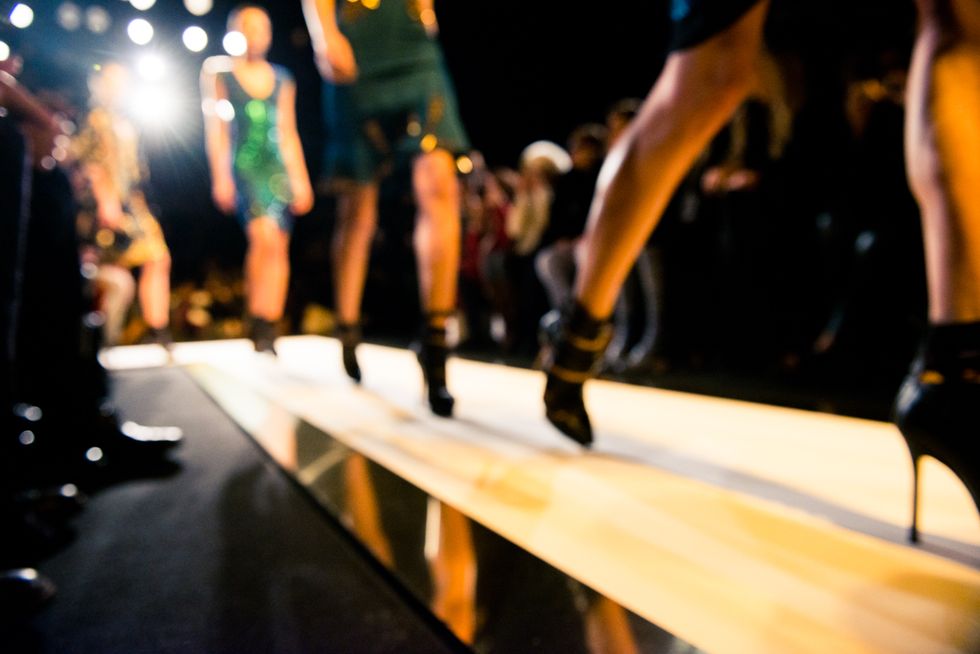 ---


WHAT YOU WILL NEED:
Platinum Strength shampoo and conditioner
Runway Collection Get Sleek Blow Dry Balm
Platinum Strength Fortified Hold Hairspray
Blow dryer
Soft bristle brush
Comb
Bobby pins
Hairpins
Thin elastic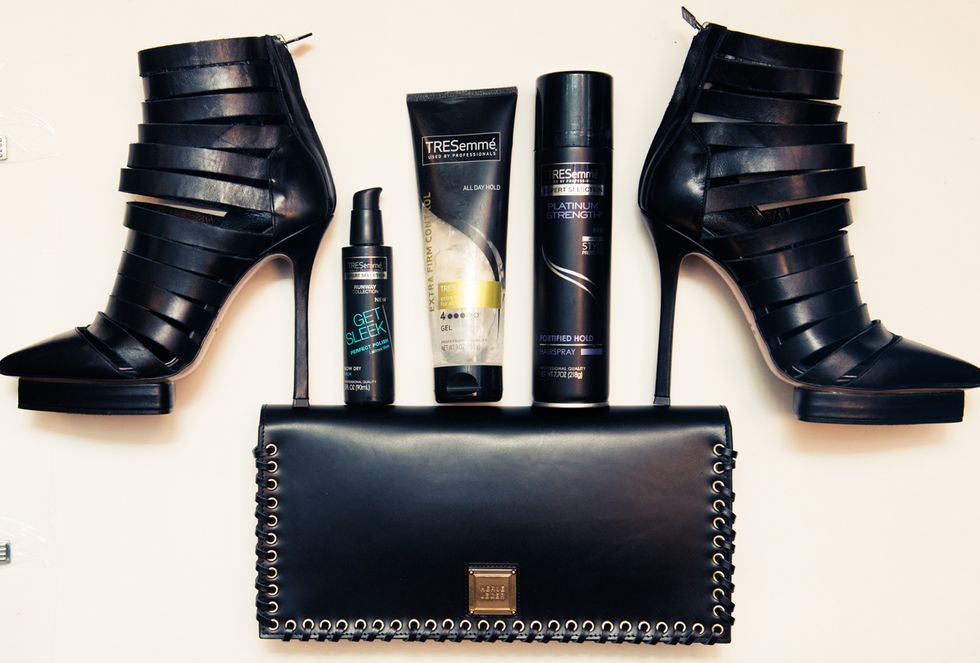 Step 1
Start by washing your hair using TRESemmé Platinum Strength shampoo and conditioner and towel dry.
Step 2
Work in the TRESemmé Runway Collection Get Sleek Blow Dry Balm from root to tip and dry hair straight with a soft bristle brush.
Step 3
Apply TRESemmé Extra Firm Control Gel from the roots to mid length. Using a comb, create a deep side part to the crown of your head and then another straight part down the back of the hair.
Step 4
Starting an inch away from the hairline, comb one side of the hair back and then fold into a French twist down the back of the head. Secure with bobby pins underneath. Repeat on the second side.
Step 5
Use hairpins to join both French twists together down the back of your head.
Step 6
Pull the lengths of your hair back into a low pony and finish the look by spraying TRESemmé Platinum Strength Fortified Hold Hairspray. Tame flyaways with a spritz of hairspray on a natural bristle toothbrush.