5 Easy Ways to Love Your Work Space
A.K.A. you'll actually want to sit down at your desk and work. We're serious.
Career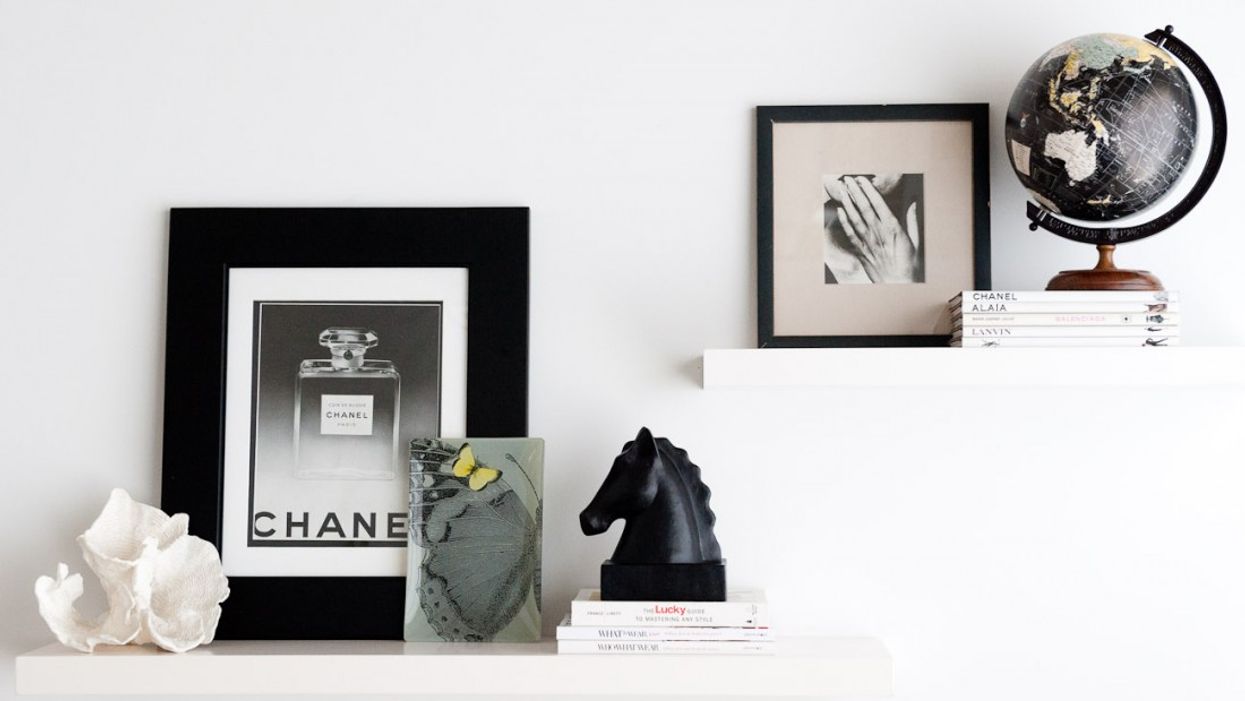 We mean, we already have enough trouble getting ourselves out of bed and out the door most days. Collectively, those of us holding TC HQ down are not what you would call "morning people." (What can we say? It's a prerequisite for a position here.) So any little added perk that can get us in the door on the dot of nine is much appreciated (a new Nespresso machine would be nice—just saying). Like, say, instead of arriving a haphazard pile of papers and stacks of lookbooks, invitations and press releases that need to be wedged aside to fit our laptops, we might have an actual, you know, organized, actually pretty-looking workspace. Something like what we pin on our "dream office" boards when we're feeling sorry for ourselves.
Turns out, it's not that hard. And we know that interior designers have a knack for making things look deceptively easy, but we swear that Tina Apostolou of
Homepolish
has something here. And guys, it doesn't even sound that hard. We're totally making it here by 9 A.M. tomorrow.
---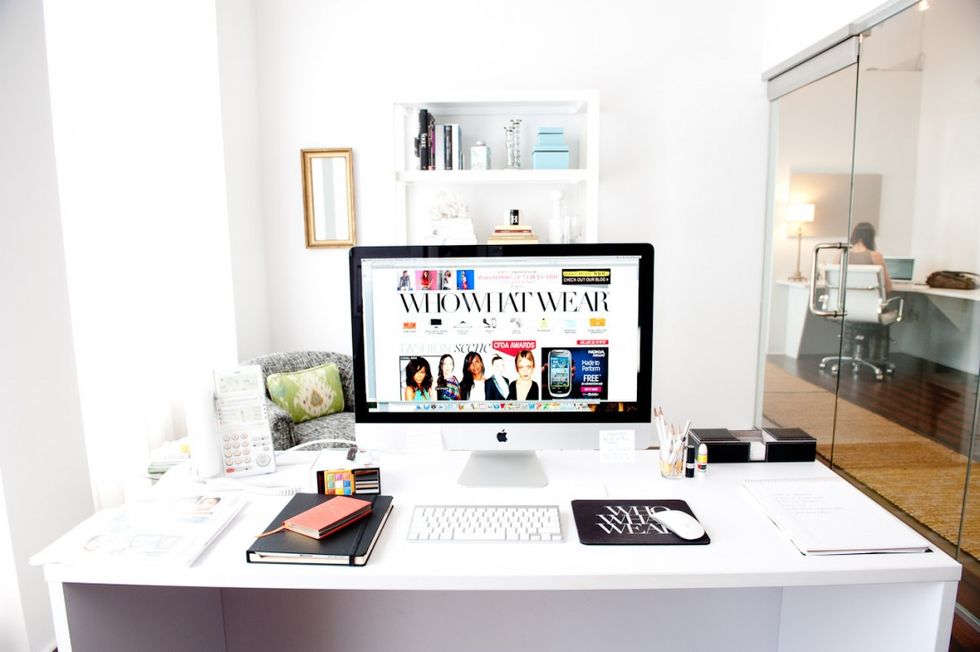 1.
Organize daily.

"I start each workday by organizing my desk and making a list of what I'd like to accomplish that day. My morning routine of de-cluttering my desk (and my mind!) really allows me to focus on the tasks ahead and helps me stay productive throughout the day. Setting aside a couple of minutes each day to organize keeps things from pilling up and becoming overwhelming!"
2.
Pick a graphic wallpaper (no, not that kind).
"I love a fun desktop wallpaper for my computer! It such an easy way to add something graphic to your workspace and if you're like me, you're staring at your computer for a lot of the day. It also doesn't hurt if it offers a little encouragement—mine currently says 'Work Like a Boss!' I usually download them from the blog,
Designlovefest
, which offers tons of great desktop wallpapers from different designers and artists."
3.
Get your green thumb going.

Adding flowers or a potted plant is another great way to liven up your work area. If you can't keep up with fresh flowers, a potted plant is much less maintenance. You only have to replace them every couple of months when they die (joking!! Sort of…)."
4.
Use cute organizational tools.
"Good-looking organizational tools! I love
Poppin
because they offer some great desktop organizers in tons of fun colors! It's a great place to throw post-it notes, paperclips, etc., and adds a pop of color to your desk.
It's also important to have somewhere to store things out of sight—like a filing cabinet. I keep my filing cabinet drawers organized by labeling each of them and I allow myself one junk drawer, because no one is perfect!"
5.
Make it comfortable.

"It is really important for me to have a designated work space. When I hit the desk, it's work time! Reserving one spot in the house makes it easy to "leave the office" at the end of your workday. I rarely sit at my desk in the evenings or on the weekends, which really helps my life/work balance.

It's also really important for you to be comfortable so you're not tempted to hop on the couch or, even more tempting, THE BED! My next investment is a good office chair—comfort is key to surviving long hours at 'the office.'"