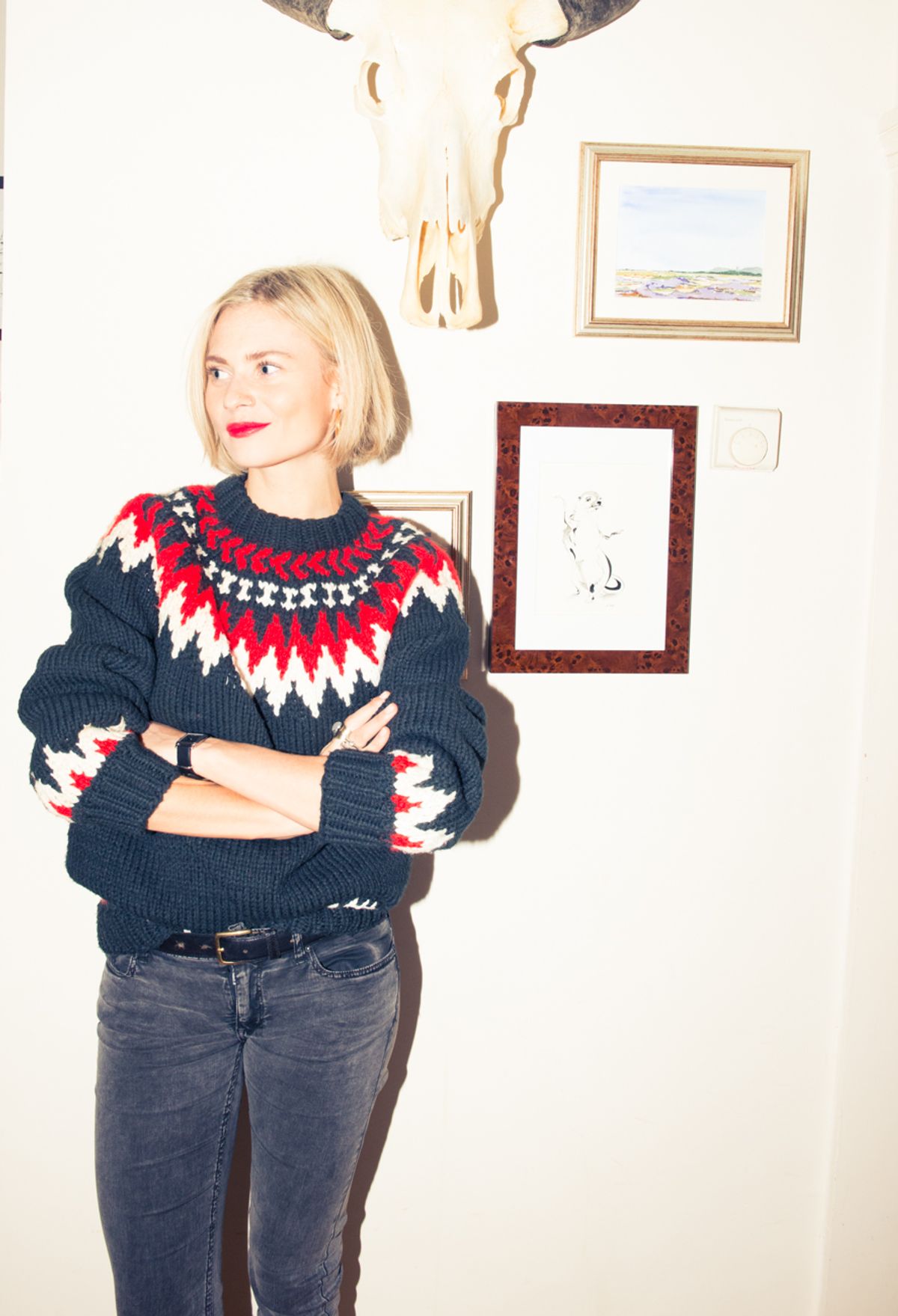 Closet
Fashion Features Editor, Wardrobe Mistress Columnist at The Sunday Times Style; Founder, PandoraSykes.com. London
Emily Ramshaw
While our closets, more often than not, resemble those of harried New Yorkers (black, black and more black) and there are days when we're partial to the L.A. uniform of blousy t-shirt, sunnies and all-denim-everything, and others when we'd love nothing more than to pull off the
je ne sais quoi
of the Parisian woman, it's the style that runs rampant in London that will always remain the zenith of personal style. It's because you literally can't describe in the ways you can the archetypal look of the other fashion capitals. Fashion-y Londoners literally seem to defy labels. We mean, we suppose we've seen this before in the likes of
Laura Bailey
,
Yasmin Sewell
and
Susie Lau
, but we're always game to get into the minds (and closets) of our eccentric sisters across the pond. Cut to buzzing up to the Notting Hill flat of one Pandora Sykes. Should her name not ring a bell, let us just break it down for a second as to why we were so anticipating playing dress up with Sykes. First of all, girl is the Fashion Features Editor and Wardrobe Mistress columnist of 
Sunday Times
Style, which essentially means she advises other English people (who, at this point we'll assume, also don't generally suck in the sartorial department) how to dress. To sum up: she's an expert. Also of note, Sykes has a longtime hilariously written ("wordplay is my foreplay") personal style blog, where you can bare daily witness to her prolific collection of clothing items including the "titty skirt" and a multitude of voluminous fur. We're guessing you now get why we were more than a little excited to get our grubby little hands on her wardrobe in the flesh. And of course her quirkily decorated flat and stuffed-full wardrobe did not disappoint. Then again, with an Instagram feed populated as it is with vintage suede jackets and
Saint Laurent
booties, we suppose it would be hard to. While we dug through
Bella Freud
knit sweaters and bonded over the likes of
Gucci
flatform loafers (she's totally right that they're the shoes that go with everything, BTW) and the versatility of leopard, Sykes entertained us with her self-deprecating humor—which, now that we think of it, might just be the key to that indescribable London style. That and a preponderance of silk scarves to wear any which way.