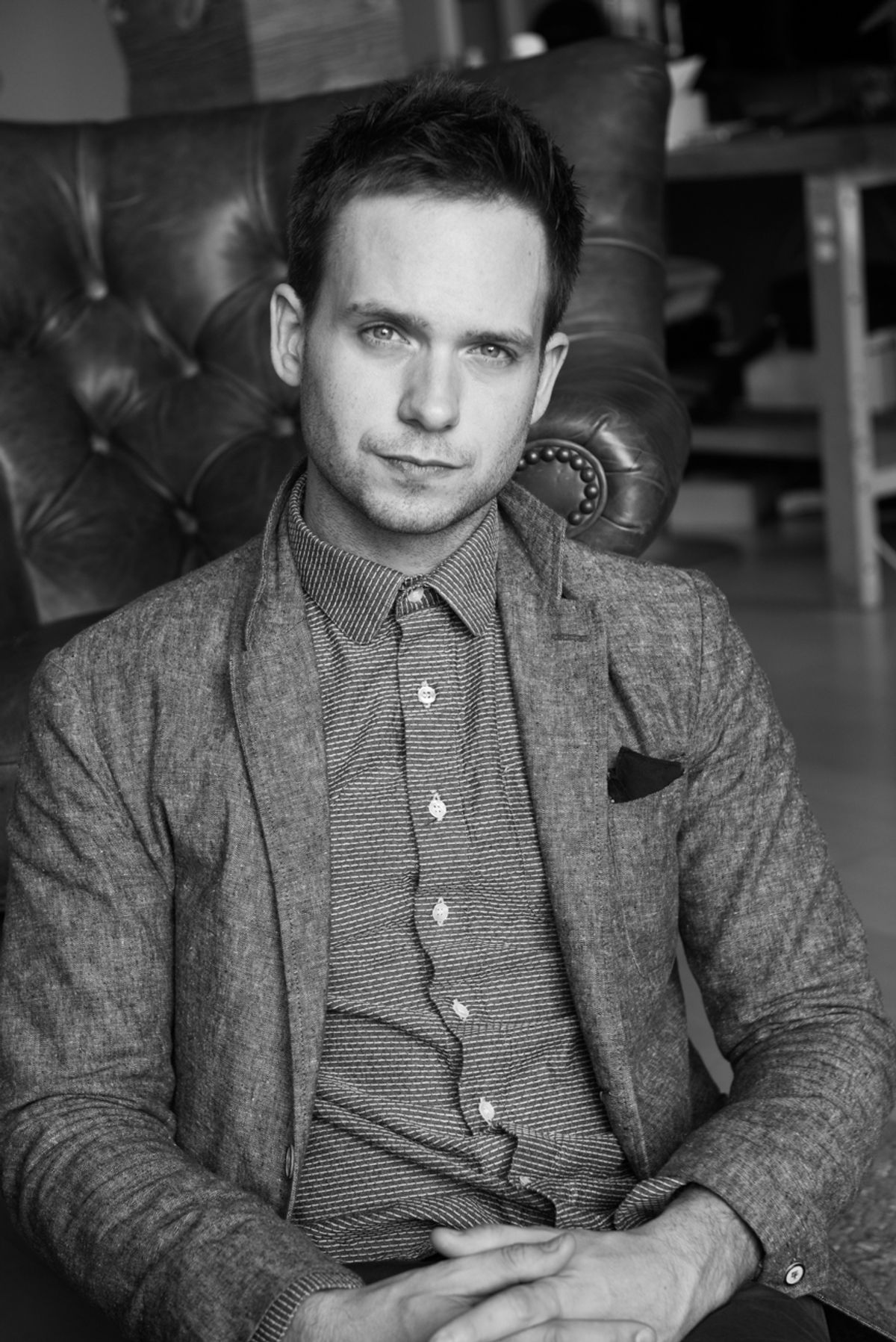 Closet
Actor. Toronto
Stephanie Mark
We have this problem, probably one that we have in common with the rest of our Netflix-watching, pop culture-consuming world, where we essentially think of actors as being one in the same as their TV characters. Tina Fey and Liz Lemon, Leighton Meester and Blair Waldorf. And we're pretty sure
Sarah Jessica Parker
actually believes she's Carrie (witness her fearlessness when it comes to wearing stirrup leggings. SJP, hate to break it to you, but even Carrie would have struggled with that one). And yes, the actors of
Suits
also fall into this trap. Along with being the vehicle with which we imagine ourselves taking an alternative career path in the area of high stakes corporate law (Hollywood makes it so fun!), we also can't help but picture its very cute protagonist, the genius savant Mike Ross, being one in the same as Patrick J. Adams. But we shouldn't have thought so fast, because if you look into Adams (a cursory Google search will do) you'll find there's a fair amount more to the guy than, well, a suit. And when we arrived at his condo in Toronto's Queen West neighborhood (he's from our hometown, you guys—how could we not?), it was to find there was most definitely more to the guy than a suit. In fact, there was nary a notable suit in sight. And while we poked around his impeccably designed, masculine-meets-woodsy apartment (which he claims to have designed himself—serious points there, Adams)—he regaled us with stories about photography (he supported himself when he first moved from Toronto to L.A. by taking headshots), music, furniture shopping, and his night out (both his phone and wallet had gone missing). And his closet was stocked pretty much just as you'd like your boyfriend's to be, with plenty of
Rag & Bone
,
chambray shirts
and so soft cotton t-shirts. We won't deny that we shed a little tear of self-pity when he started chatting about his fiancée (as we're pretty sure you know it's
Pretty Little Liars
' Troian Bellisario—yeah, we know, they're
so
cute together). But we felt better pretty fast when he invited us over to their Los Angeles pad for a night of board games and tequila next time we're in town. Patrick, you better believe we're holding you to that date.