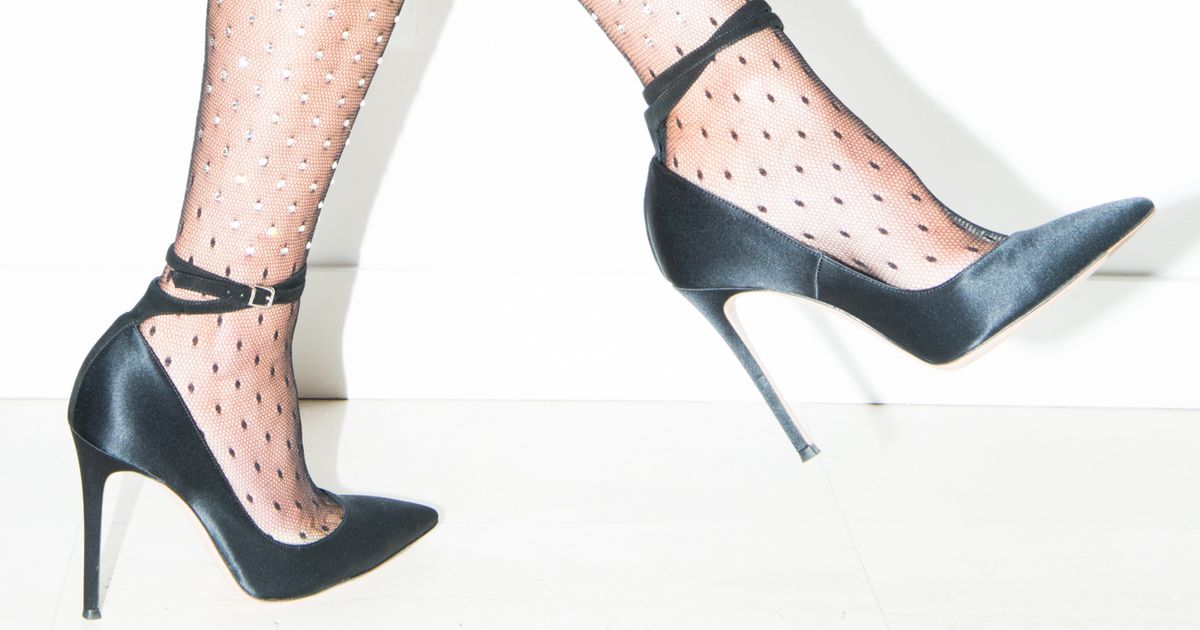 Fashion
Tights are the worst, so we found the best. 8:50 AM just got a whole lot easier.
So here's a scenario we've become all too familiar with ever since Mother Nature decided to turn on our naked legs: We've finally pulled together a passable outfit, and all that's left before we race out the door are the hose (that sounded very P. Diddy of us. We mean pantyhose). We open our top drawer to reveal tangles of tights, and that's when all hell breaks loose.

First pair: There's a run.

Second pair: Oh hello, giant crotch hole.

Third pair: More pilling than last year's merino knit.

Fourth pair: Are these... brown? Or olive green? And is that a faint polka dot?

Fifth pair: Perfect. Until you turn around, that is.

You get the gist. Whether they're sheer or opaque, fishnet or fleece-lined, tights are a huge hassle. Just when we think we've found a pair that'll hold itself together from nine to five, our 3 PM rolls around and we've got a calf-to-thigh run about as subtle as Miley Cyrus' birthday party. So we decided to poll the experts on their go-to hosiery—the ones pretty enough to pair with that Katrantzou, the ones with Spanx-esque superpowers, the ones that'll keep you warm and (drum roll, please) the ones that you can actually wear more than once without looking as though you've decided to relive your grunge phase.

—Chelsey Burnside
---
Stylist to Anna Chlumsky, Karen O & Sophie Okonedo
1.
Hosiery with attached shape wear:
 "You really can't get any better than
Spanx
 for these. They now include so many amazing fashion hose too, so you can wear them without anyone knowing you're being nipped into shape."
2.
Pretty:
 "Luisa Maria Lugli is my go-to for super feminine hosiery. They have, for example, delicate embroidered flower applications on lace hold ups. They are the romance of the hosiery world."
3.
High quality:
 "
La Perla
hands down is my go-to. High quality, luxurious and super elegant."
4.
Will actually keep you warm:
 "
Wolford Velvet 66
are essentials that not only look amazing but actually keep you warm too."
Stylist for Rodarte, Vogue Japan, Wonderland & more
"My answer is [always] 
Falke
. Falke is my all time favorite brand of hosiery. I think because they have been around 120 years, working out of the same place in Germany [and are] still family owned, they are the best. They are the ultimate highest quality, have the most styles available and are hands down the most fashion forward of all the luxury hosiery brands. They offer gorgeous colorways and tons of different patterns, nettings and transparencies. They also do shapewear that is actually nice looking and not offensive (as most shapewear is). Falke even has a a
double yarn cashmere tight
for cold weather! I have so many pairs of their
classic Pure Matt
—it's the perfect hosiery!"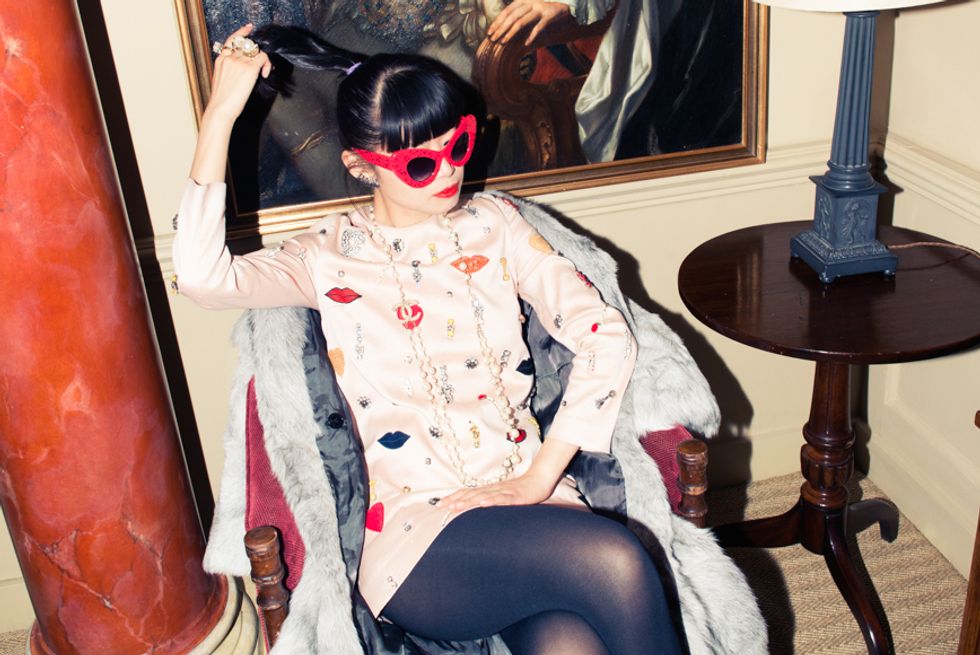 Stylist for Oyster, Purple, Frank Ocean & more
1. Hosiery with attached shapewear:
 "Calzedonia Shape-Up tights in different deniers. They streamline natural curves in all the right places."
2.
Pretty: "
FALKE "the twenties fishnet"
 is sensual and feminine, to be styled elegantly or clashed. I like wearing them under a pair of cuffed jeans with my Vans, so you just get a peep of fishnet!"
3.
High quality: "
Tabio 110 denier tights. High quality as in long lasting? If so, then this is the perfect pair! I've had a hard time finding opaque tights that were opaque like I want them to be. These are it! Smooth, comfortable, and they never rip unless Edward Scissorhands is your BF."
4.
Will actually keep you warm:
"UNIQLO Heattech tights: waist to toe insulation!"
Stylist to Julianne Hough, Chanel Iman & Michelle Rodriguez
1.
Hosiery with attached shapewear: 
"Leave it to the originals... Spanx really have got that shapewear down! They might not be pretty, but they will work wonders. Practical pantyhose!"
2.
Pretty: 
"
Dolce Gabanna
has the best lace tights for winter!"
3.
High quality:
 "
Wolford tights
will last forever. They are great quality and you can actually feel the difference. Wolford still win hands down in most categories in the tights department if you ask me! They have the coolest patterns, the chicest prints and the best quality for both their classic items and their seasonal pieces."
4.
Will actually keep you warm:
"
Emilio Cavalinni
 are warm and cute! They really do have something for everyone."