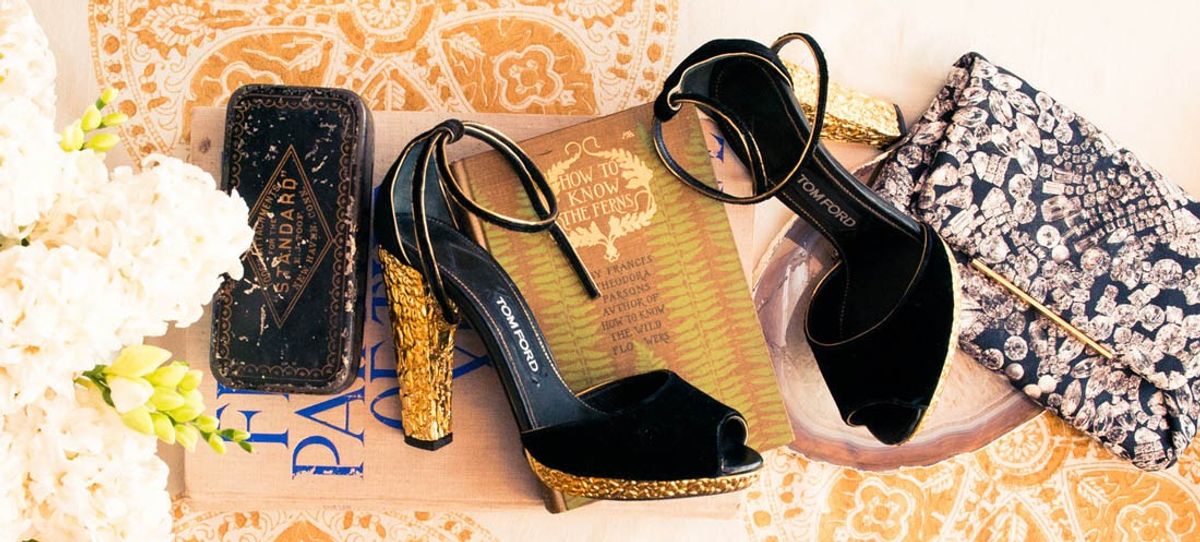 Fashion
Everything we want right now.
Remember that way-pre-1989 T. Swift song, 'Back to December'? Well, in spite of the tabloid murmurs of whichever six-pack-wielding Twilight star it was written for (we're not naming names), we have a different theory. It's about seasonal affective disorder. Stay with us here.

Because the pinnacle of winter falls so early on in the season—while we're still Instagramming snowflakes and believing all we need to get us through the next few months is a good cup of cocoa—the holiday post-party depression sends us careening downhill through a subzero January, February and March like a toboggan on black ice.

We feel you, Tay. We too go back to December all the time.

Which is why we've decided to savor these fleeting December days in the form of a jam-packed social calendar, a carb-centric, hibernation-conducive diet and, of course, a killer shopping list.
---
It's that whole grass-is-greener thing—we twist our straight locks into spirals and chemically relax our ringlets, teeter in way-too-high heels or dwarf ourselves in flip-flops. So you can't blame us northerners for craving a little crop-top-and-floral action mid-polar vortex while our southerly sisters are embracing their inner lumberjack (all you Californians wearing plaid flannels as outerwear in mid-December, we're looking at you). Perhaps inspired (read: brainwashed) by Art Basel everything, we've found ourselves piling on the pastels and palm fronds under our parkas. What, we've used up all our vacation days, okay?!