Career
The Pirelli calendar girls on all they want for Christmas and model body envy.
We kind of already knew that models were a special breed (witness
Alessandra Ambrosio's abs
,
Miranda Kerr's doe eyes
and
Josie Maran's genius for all things natural and beautifying
), but there's nothing like a little one-on-one time to convince us that they are indeed, well, pretty special. So
during last week's Pirelli calendar launch
, when we chatted up Sasha Luss and Isabeli Fontana (Miss August and Miss October, respectively), despite everything they said to the contrary—that they're so "normal" (Luss) and totally (kind of) have a complex over their trainers' bodies (Fontana), we couldn't help but take it with a grain of salt. Especially seeing as they can both be seen posing with, ahem, very little in the way of clothing
inside the aforementioned calendar
. If only we were all so "normal," right?
---
On the fantasy of working with Steven Meisel…

"I don't see myself as sexy. I actually think [Steven Meisel is] just [photographing] a beautiful woman. I think that's what he's trying to do. It's not sexy or extravagant, it's just a beautiful look. He captures the best of each girl on the shoots and he turns any woman into a diva. It's like, 'Wow! Who is this? Does that person exist?' He makes you that way."


On the fact that models can get body envy too…

"I love to do functional workouts—the weight of your own body and you work out on the floor. I do it in New York. You work out every part of your body and the instructors, they're always so fit—it's crazy to see their bodies. I don't even know if I want to look like that—it's too much—but it's a very intense work out. That's what I love about it. I don't do it everyday. When I workout all my body is in pain for like one week. I feel good; good pain."


On skincare and 'not having the skin of a 20-year-old'…

"I have a couple of products I use for my skin because my skin is not like a 20-year-old's anymore. I see the imperfection, so I use an anti-pigmentation product every night because of the flashes and all of the exposure that you have everyday in the sun—shooting outside is not easy. I use a lot of creams, anti-wrinkle and things like that. They work."


On her holiday plans…

"Christmas is always with my family and NYE is always party time. I always pay attention to what my kids want—this time they want a computer from mama."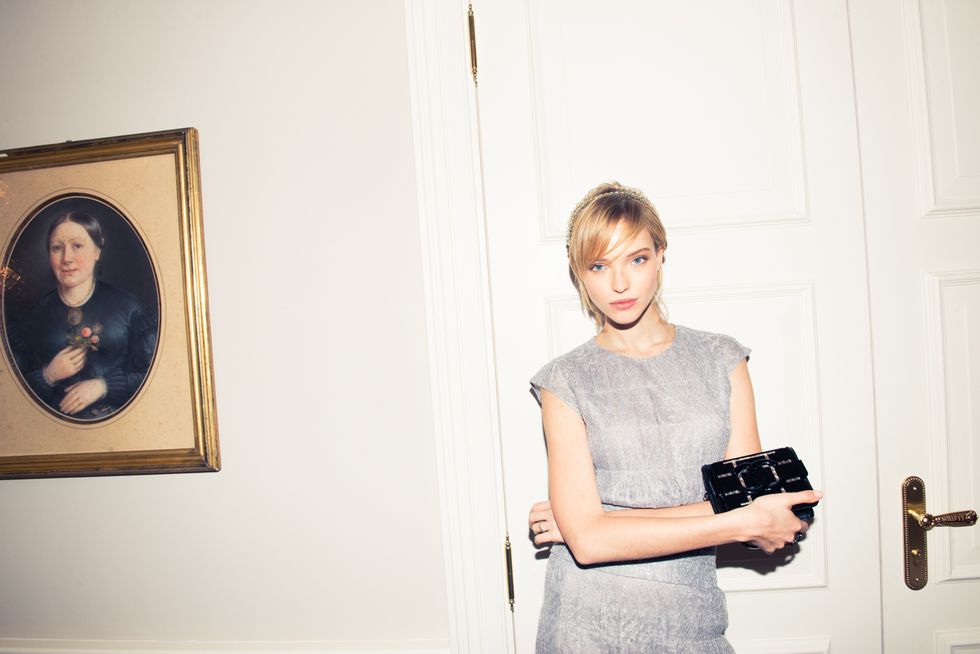 On being a 'normal person'…

"[After a shoot,] I wash all the makeup [off] and I like to go have dinner with my friends. I like to read books, I like to watch movies just like a normal person—sometimes I need to work out or go to the plane for the next shootings, but most of the time I'm just like an ordinary person."


On only wanting candy for Christmas…

"If there's anything I could unwrap it would be the Pierlli calendar! [laughs] It's getting harder for me because I have almost everything I want—now I'm going to be happy with a pack of really good candies. I like the milk chocolate ones, but I know that it's bad for teeth so I switched to American cookies—they're very big with a bit of chocolate pieces and cacao."


On her best advice…

"Be a personality. Don't listen to people who say that you're just modeling and you should just follow what other people say. Be happy. Appreciate what you have and never look to other girls because there's always going to be someone who's skinnier, taller, whatever. You are mature. Be strong."