Career
The Pirelli calendar stars on travel tips, Instagram obsessions and their weakness for CHANEL.
On top of
quizzing the stars of the 2015 Pirelli calendar on what it was like to work with Steven Meisel and Carine Roitfeld
(it was all pretty much as glamorous as it sounds), we also got a chance to catch up on some, well, girl talk. Because when you're face-to-face with some of the biggest models in the business (oh hey there, Gigi Hadid and Candice Huffine), you can't not get the deets on everything from their beauty routine to their travel snack of choice (hint: Hadid's involves Coke and a KitKat). One thing we weren't so surprised by? Both models have a thing for
CHANEL
. Because of course they do.
---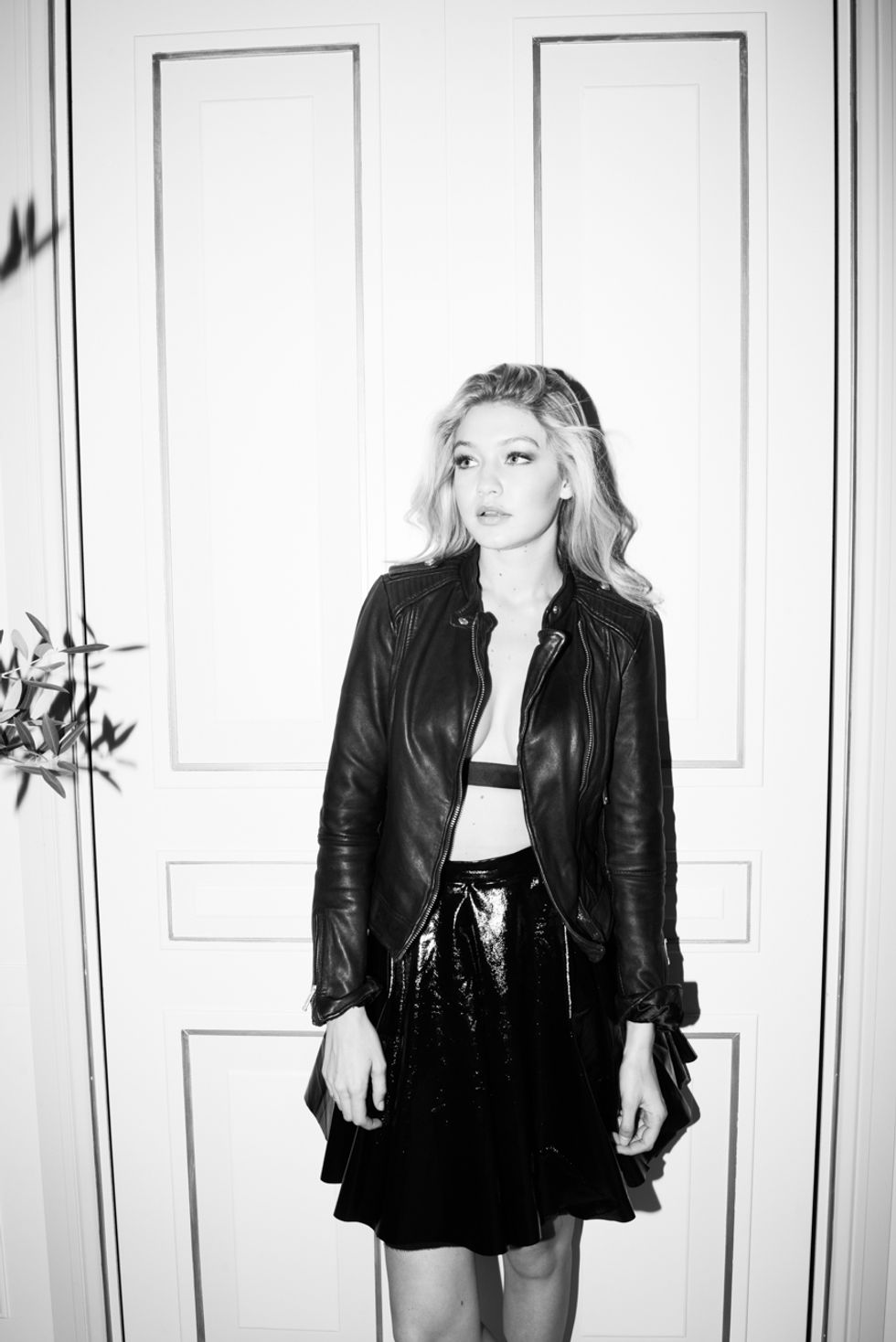 On travel essentials and the all-important travel snack...
"I say I live at the airport. I'm literally there more than I am in my apartment. The customs people know you and they're all, 'good to see you!' and you're like, 'I hate myself' [laughs]. I think my travel essentials would be
Neutrogena's Grapefruit face wipes
, which I love. I try not to travel with any makeup on because I just think it's better to be able to clean your face as much as possible, and I use those because they're easy to throw in my bag. [That] and my favorite
CHANEL face moisturizer
. I always carry those two things. I'm always cleaning and moisturizing my skin. Besides that, my travel snacks. It's so bad, but I'm always drinking Coke when I'm traveling. All the time. I don't think there's one snack that I always have, but I guess KitKats. I love KitKat. Whenever I'm in the UK or Australia, my favorite chocolate is Cadbury—they have the little candy pieces inside, they're called like special surprises or something."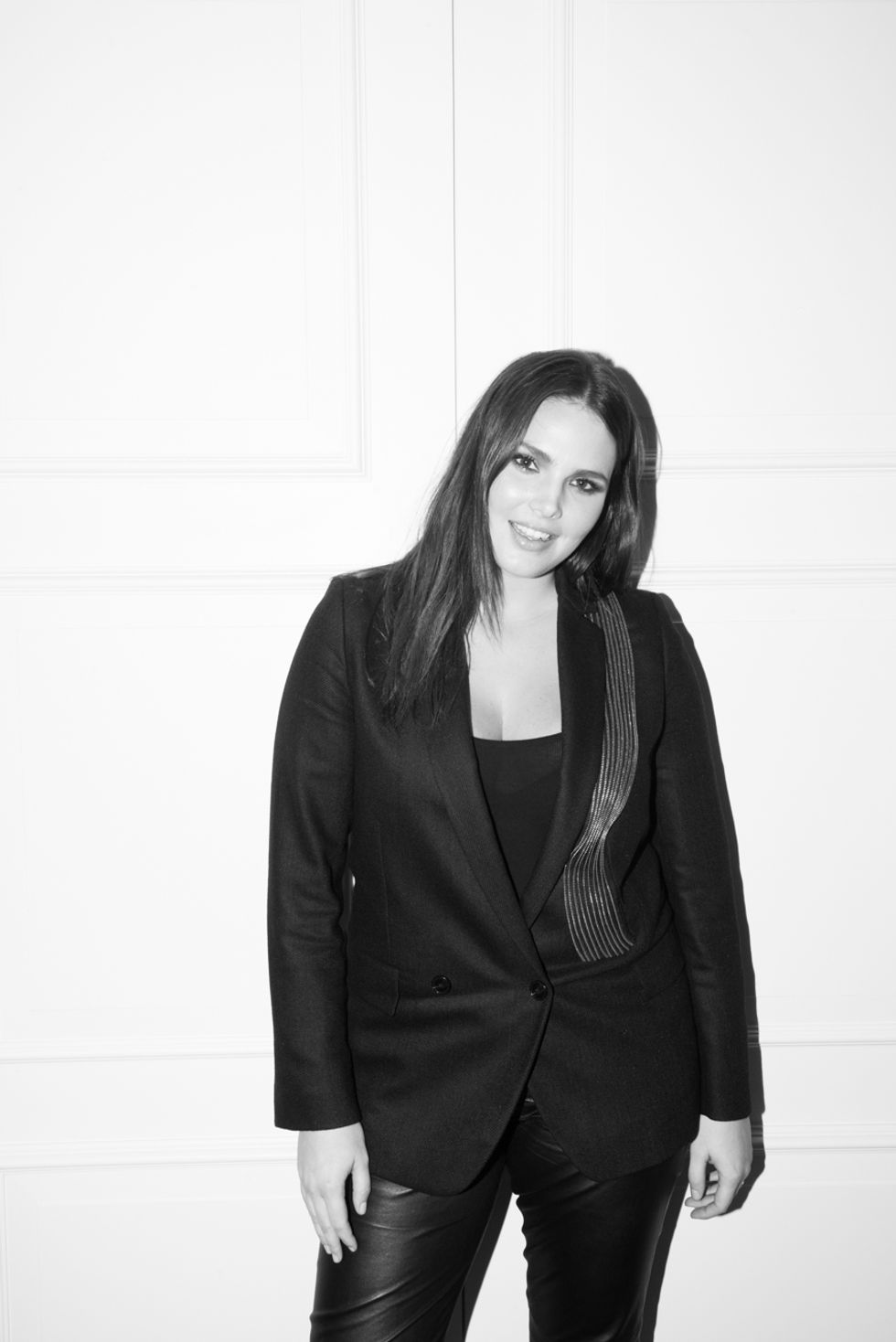 On being yourself…

"A model friend of mine—she's been in the business much longer than I have—she was a straight-sized model first then she was a plus-sized model for the past 15 years and she told me to only be yourself. You can't look at what everyone else is doing to then justify your path or your decisions. I think she meant that in a career way, but if you wanted to personalize that, your happiness, your decisions, the way you live your life is only important for you. How you look, what size you are, for somebody else that doesn't matter. Just be you and do what's right for yourself. You don't need to change anything. You can chill and live a really normal lifestyle without stressing those things."
On her insatiable Instagram obsession (we feel you, girl)…

"And you know, [my] Instagram obsession. I Google just to see exactly how many followers [I have]—it sounds so awful. Sometimes I find if I'm even going to my phone to look up directions somewhere or an email, my finger takes me, unconsciously, to the app and I find myself scrolling, and I'm like, 'What am I doing on here,' but that's the new habit. It's so crazy."
On her next big purchase…
"I want a
classic CHANEL bag
. I was going to treat myself to it on my 30th birthday because I feel like that's the perfect milestone birthday gift, and then I never got around to it. I still want it! The shoe game we have under control because when all else fails, a good shoe fixes all. When you can't figure out what else to wear you just put on a t-shirt, jeans and a good shoe."