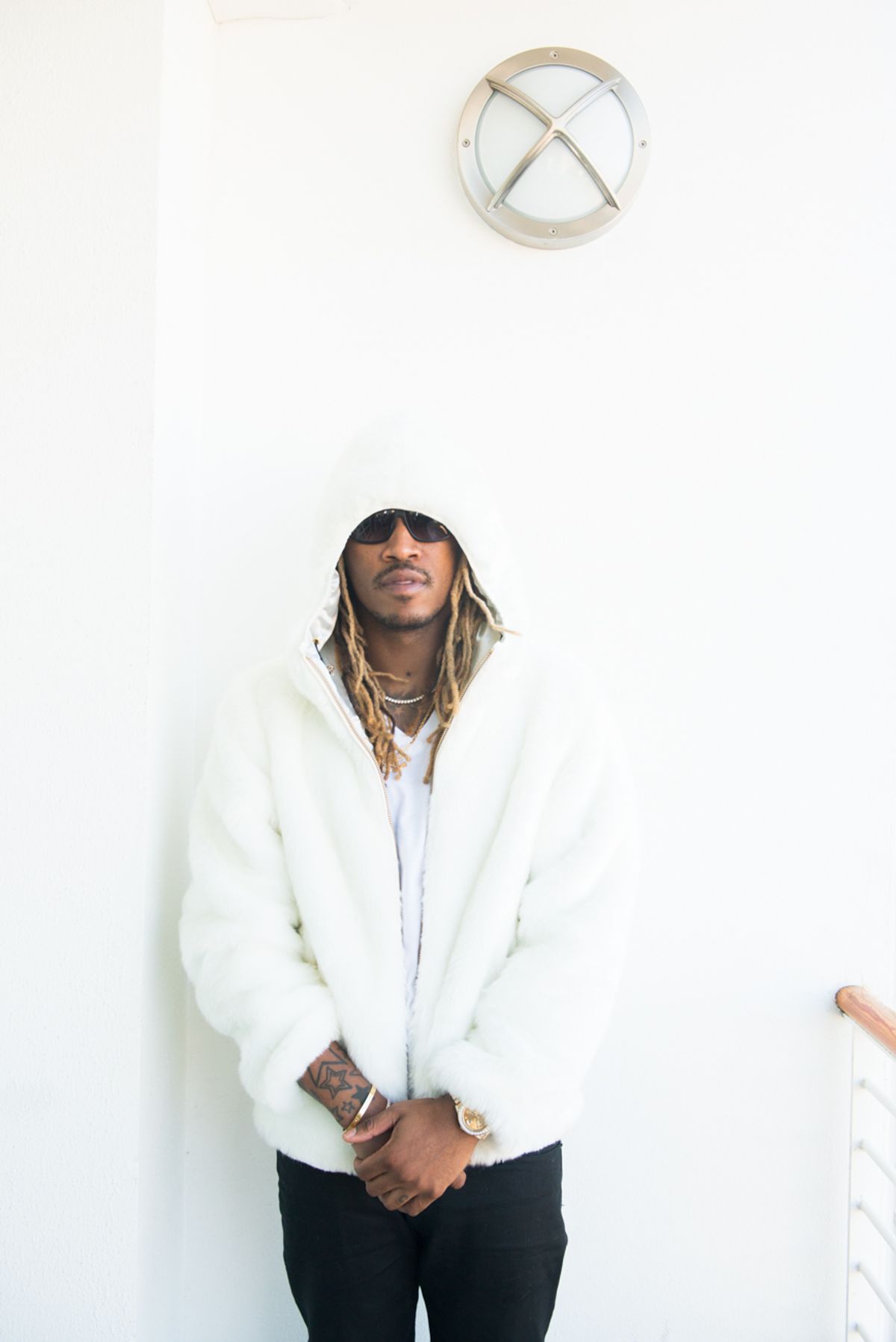 Closet
Freebandz CEO; Recording Artist. Los Angeles
There could be no other moniker for him. We mean, what else would you call the rapper who's not only collaborated with everyone from Drake and Pharrell Williams to Miley Cyrus, Kanye West and Cov-alum Pusha T, who loves a mix of Japanese street wear labels, Calvin Klein and Givenchy, and whose songs occasionally sound like the product of a rap cyborg? Future, duh.
We won't lie: when we rolled up to Mr. C Beverly Hills to meet the lanky Atlantean, we weren't entirely sure to expect. The requisite Balenciaga sneakers and entourage we were greeted by, sure. But the fact that the rapper's taste in sneakers kind of mirrors our own (those Stan Smiths), the serious snack game (Smartfood and Lifesavers on deck) and that he can seriously appreciate a good scented candle? Not so much. That, and Future was also more than down to share some seriously wise travel advice, ("I usually pack light and shop when I land") spill on the importance of a good drugstore beauty purchase (his favorites are Guard Gel Deodorant and Lubriderm lotion) and give us a peek at his playlist (we've been bumping 'No Type' ever since).
Grabbing a fuzzy white hoodie by Joyrich to pop on over his white Polo Ralph Lauren tee and Acne Studios jeans, Future lead our photographer out to the balcony for an impromptu portrait session while we got busy styling his suite. There seemed to be three central tenets around which Future's travel and tour wardrobe seem to revolve: bling, money and snacks, with all three scattered around his room in serious abundance (for the record, he also totally insisted that we find a way to work the KitKat and Snickers into the shoot). But then again, if there's anything we could've predicted about our afternoon with Future, it might have been that—after all, his last name is Cash.