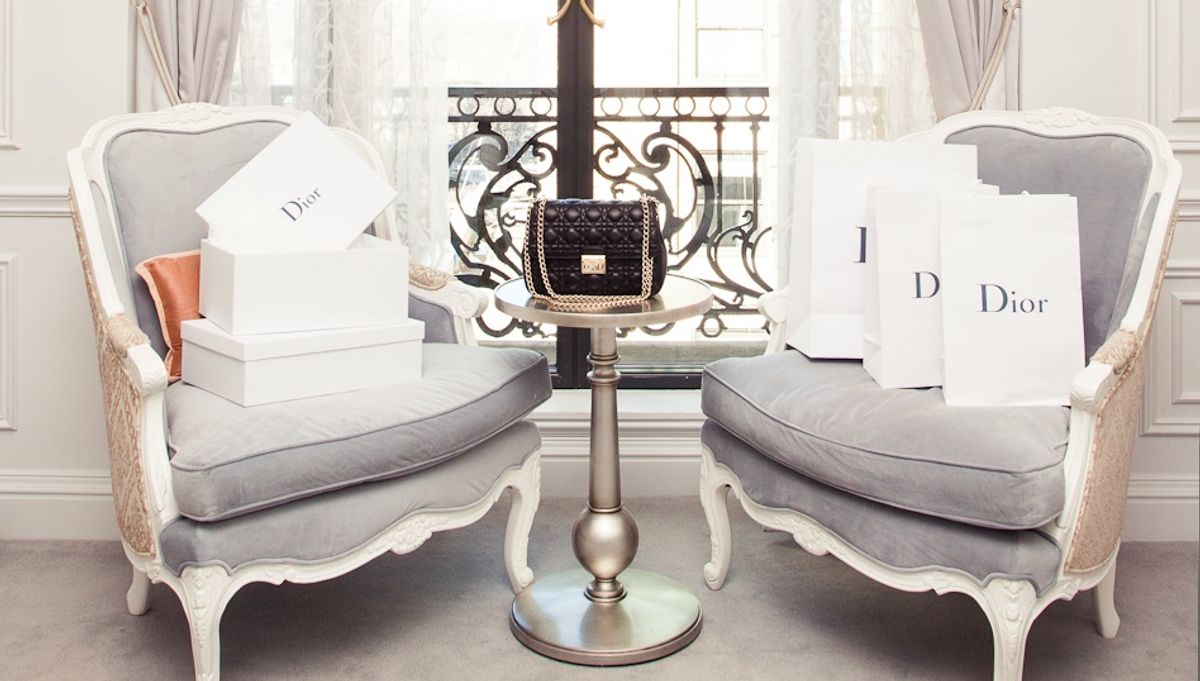 Fashion
Because those who say you can't buy happiness clearly haven't scored a $50 Saint Laurent bag.
We're not statisticians, but we'd estimate about 99.3% of the time, we're pretty docile shoppers. A little browsing, a little swiping, a little buyer's remorse… you know the drill.
But that other 0.7%? A shift of T-Swift-in-Blank-Space proportions.
We've got Rick Ross blaring through our headphones, hearts pounding, endorphins pumping, faces hardened with the kind of visceral determination rivaled only by a blogger beating their way to the front row. Lean in close and you'll hear us muttering words of self-encouragement:
You've trained for this. You can do this. You were
made
for this.
We're talking, of course, about the Sample Sale. Yes, it's
that
time of year again!
And we're not alone. We grilled a few fellow sample-sale devotees (who also happen to be fashion professionals and therefore shopping professionals) on their tricks of the trade, best scores and their wildest sale-tales—like getting frostbite for 50%-off
Proenza
(we don't blame her) or getting socked in the face over
Marc Jacobs
(don't blame her either).
—Chelsey Burnside
---
Nina Garcia
Creative Director, Marie Claire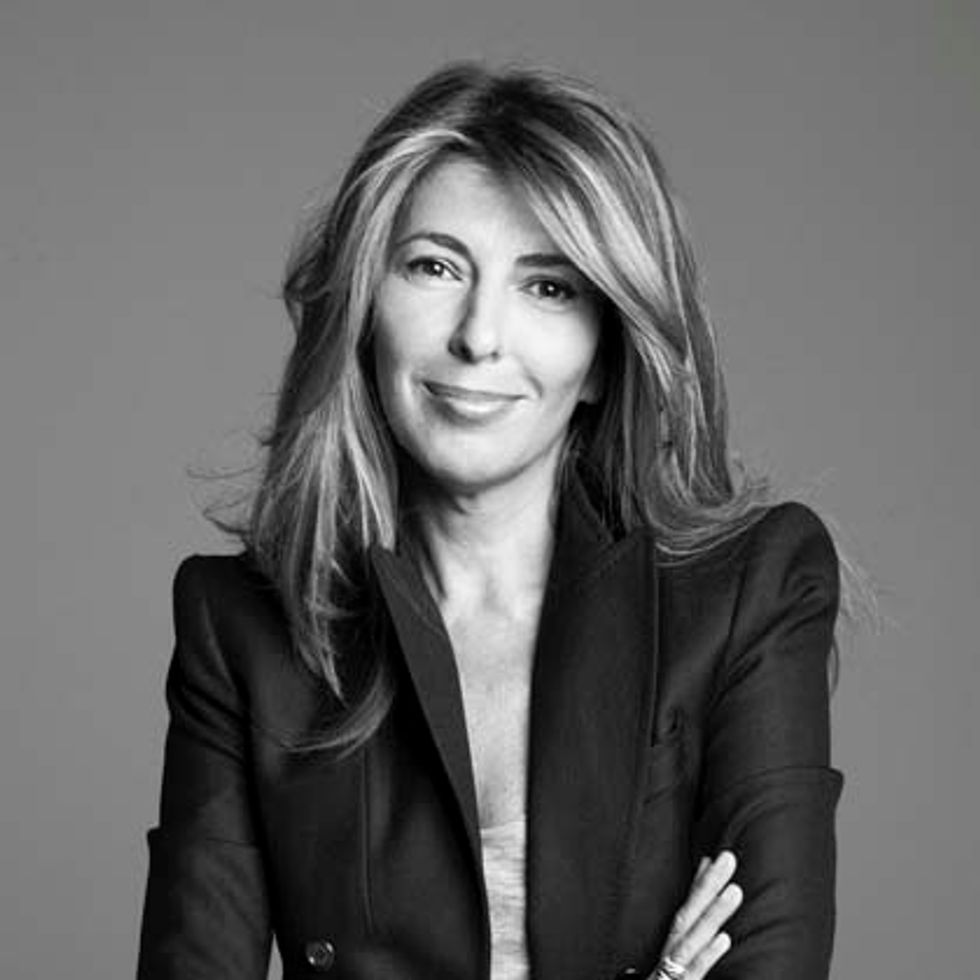 "With sales, it's always helpful to know what you want before you even get to sale season. I usually know what I'm looking for when I go into a sale because I've seen it on the runway or in the shops. I always start online looking at places like
ModaOperandi.com
, Lyst.com, Shopstyle.com or
Farfetch.com
. But if you prefer to navigate sales with an open mind, than I would advise you to look for amazing basics that you will wear for years to come, or really great, extraordinary pieces that have been reduced in price. Those will be standouts with staying power. Forget the seasonal or trendy items because those moments will pass (if they haven't already).
If you have the time, I also recommend taking a day trip out of state because every state has a different crop of amazing items for sale. I've been to some great sales in Miami and Boston and have found pieces that I was unable to find in NYC.
Last, but not at all least, I recommend making friends with the sales associates at each store. Text, email or call them about an item you love and see if they can find it for you on sale (they usually can). Befriending a salesperson can do wonders for you, especially during sale season. And start early. If you see something you love, make sure you leave your credit card information with a trusted salesperson so they can charge it the moment it comes on sale."
Sale Stops
Brick-and-mortar:
 "
Celine
,
Saint Laurent
,
Tom Ford
,
Marni
,
Derek Lam
,
Reed Krakoff
, Proenza Schouler—if I'm going to an actual store during sale season (versus shopping online), than I prefer going straight to my favorite designer's boutiques because I have great relationships with all of the salespeople."
Online:
 "Lyst.com is great because the site pulls together items from every website. It's a one-stop shop."
Best Ever Score
"Tom Ford had the most incredible sample sales back in the Gucci day. One of my favorite scores is a black mink-lined raincoat and the other is an ostrich coat from Tom Ford's boho collection. Both are one-of-a-kind pieces that I have worn repeatedly throughout the years."
Marina Larroude
Fashion Director, Teen Vogue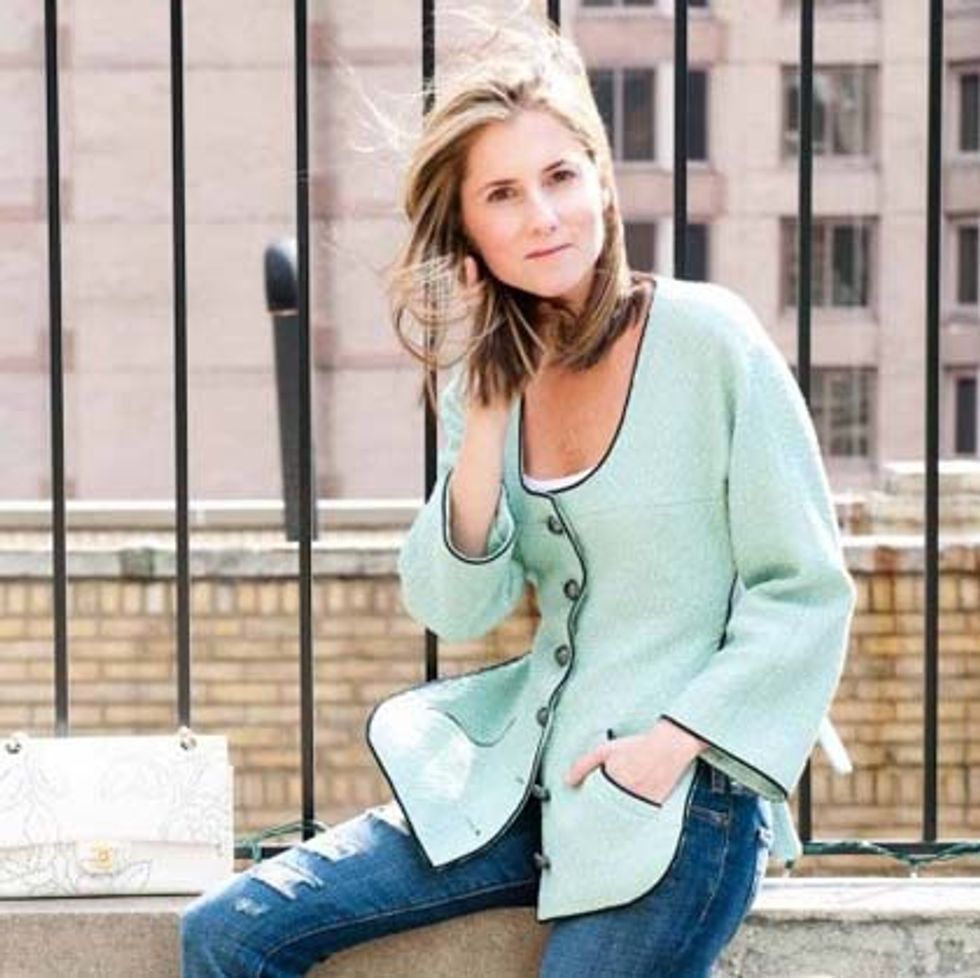 "I don't like to get lost at sales. I like to be very strategic and have a focus on what I need and really want. There are so many good sales in NYC, its easy to get lost and end up spending more money than you wish.
There are items I'm lusting over all season and can't afford so I wait for it to go on sale so I can get my hands on it. I'm a big online shopper. It's so easy and purchases get delivered right to my house. If something doesn't fit I can just send it right back.
When it's getting closer to black Friday and Cyber Monday or any other big sale day, I start saving all items I'm lusting over during the season to my "wish list." When sales start, I don't waste any time browsing and I just proceed with the order of the items I really want.
My favorite sample sale is
Manolo Blahnik
. The shoes are reasonably priced and it's where I get all my fun statement sandals—hot pink, turquoise, multi-colored, with feathers or crystals. Manolo knows how to do a fun little shoe and [make them] super comfortable!"
Rachael Wang
Fashion Market Director, Style.com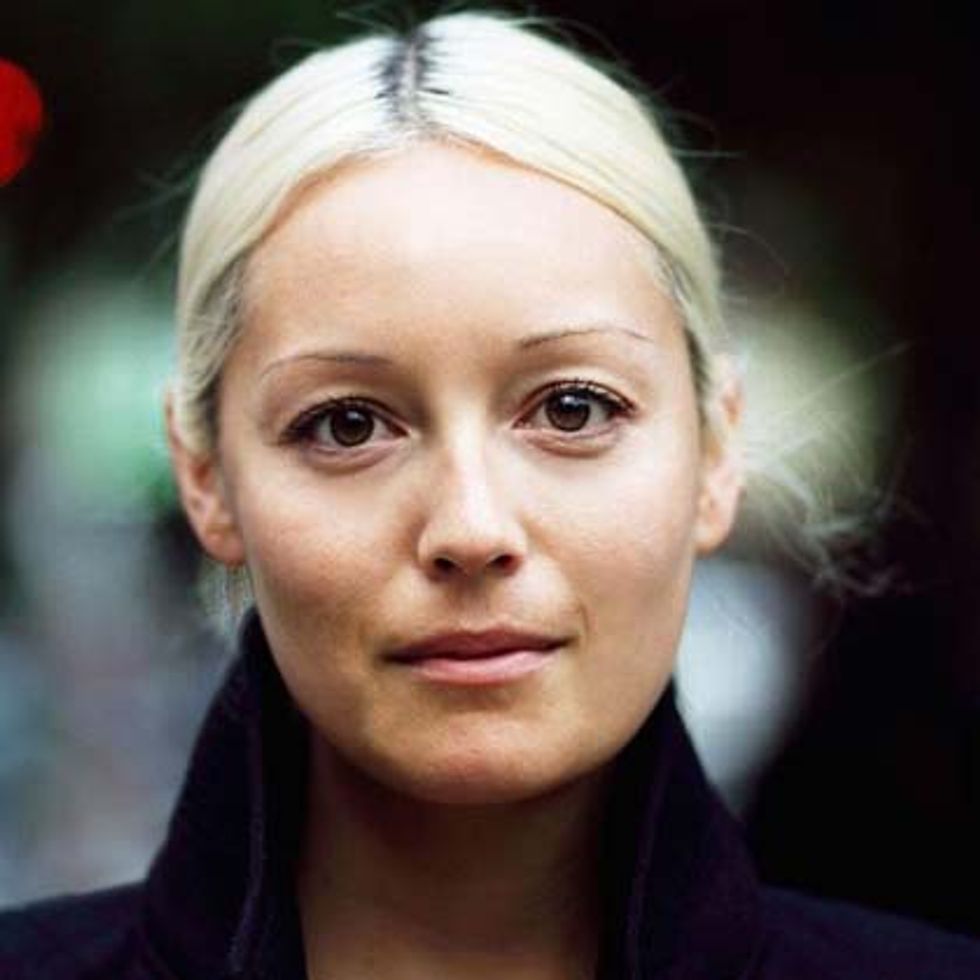 "I'm cheap, to put it lightly. My financial habits solidified in seventh grade when I started babysitting like a fiend to save up for 1970s bellbottoms and Victorian nightgowns at the Rose Bowl Flea Market. When it comes to spending, I'm all about splurging on what I love and scrimping on everything else. That said, I rarely buy things full price and classify myself as a bona fide bargain hunter.
Barney's
,
Bergdorf Goodman
and Bloomingdales have good markdowns during sale season. For trendy bits like cut-offs and wispy dresses to wear to Coachella, I love Urban Outfitters, which at a certain point, does the heavenly half-off already reduced. The absolute best place for insane brag-to-your-friends deals, though, is a department store at the outlet mall, if you can stomach it.
Outlet shopping is a blood sport so you must be prepared. Here are a few tips: Know what you're looking for, be decisive, have a definitive budget and be open-minded about sizing because a tailor can tweak a dress that's too big and pants that are much much too long. I once scored the teal and marigold collegiate striped multi-layer
Dries Van Noten
pencil skirt of my dreams at the Cabachon outlets in California for under $100. Yes, the skirt was 2 sizes too big but I spent 20 bucks having it taken in and now it's perfect."
Shiona Turini
Fashion Market Director, Cosmopolitan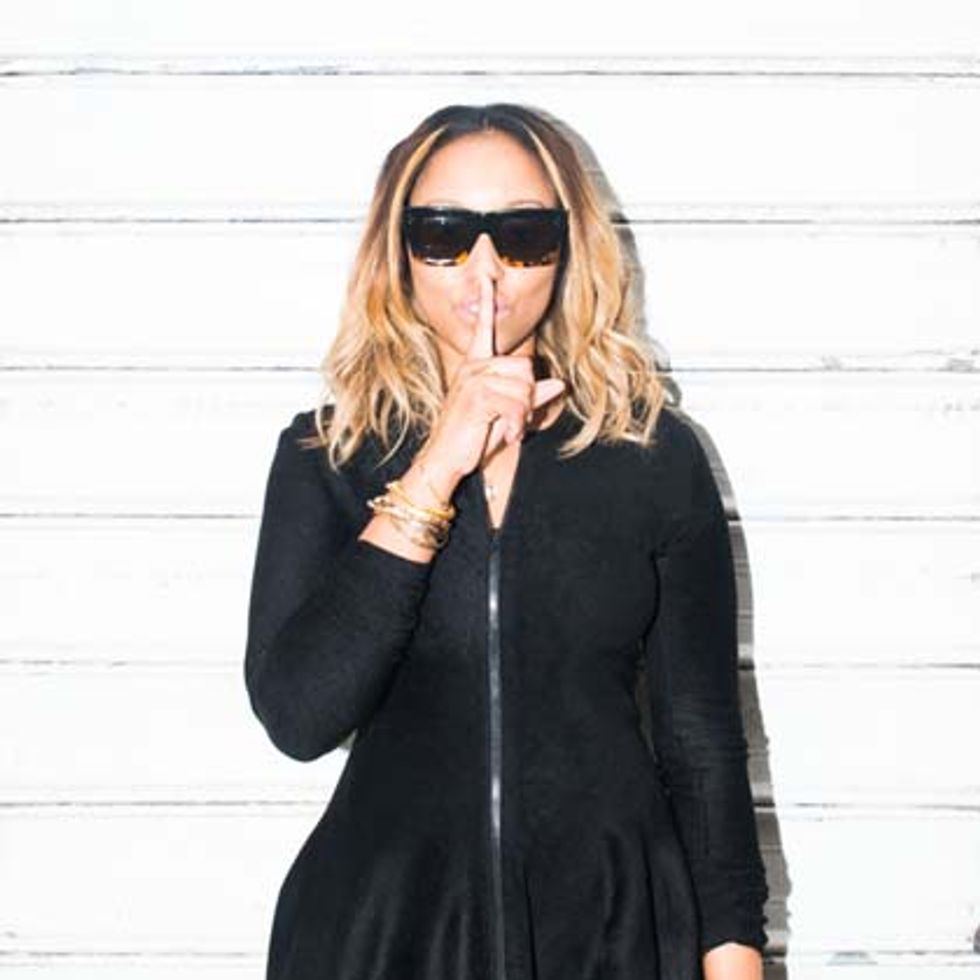 "Phone a friend—a.k.a. never sample sale alone. I usually shop with one of my closest friends, Nicole Chapoteau, who, at this point, knows my closet inside and out. I have a habit of buying the exact same things over and over, so she will literally tear unnecessary items out of my hands and put them back on the rack where they belong.
It's easy to get seduced by a lower price tag on an item you don't really need, which means you end up buying things you don't even want just because you feel like you got a good deal. The best strategy is to treat a sale just like any other shopping experience: think about what your closet is lacking before you shop and try to focus on those items only. I'm not saying it will always work and you won't get distracted by some amazing
Junya Watanabe
fringed shirt that you never wanted and never wear…. But that will happen less!
I used to love the Barneys Warehouse Sale primarily because I loved the hunt. I once grabbed an
Alaïa
dress out of the hands of another shopper thinking she was a store employee. Of course, I went home with it. I like the Barneys in-store sale, but this season they changed the layout and it really threw me off course. That didn't stop me from buying a printed
Balenciaga
motorcycle jacket (for a fraction of the price) but it still made me a very anxious shopper.
The Outnet
and
the Corner
are always great, but it becomes an obsession and I really have to monitor how often I check the sites.
When I worked at Yves Saint Laurent, the sample prices were insanely cheap. Bags for $50, clothes for even less. Everything I purchased during that time are some of my most treasured items.
My studded Alaïa boots are also one of the best items I've ever found on sale. Friends who shall remain nameless have offered me double what I paid for them. The answer is, and always will be, not a chance."
Jessica Minkoff
Senior Market & Accessories Editor, Teen Vogue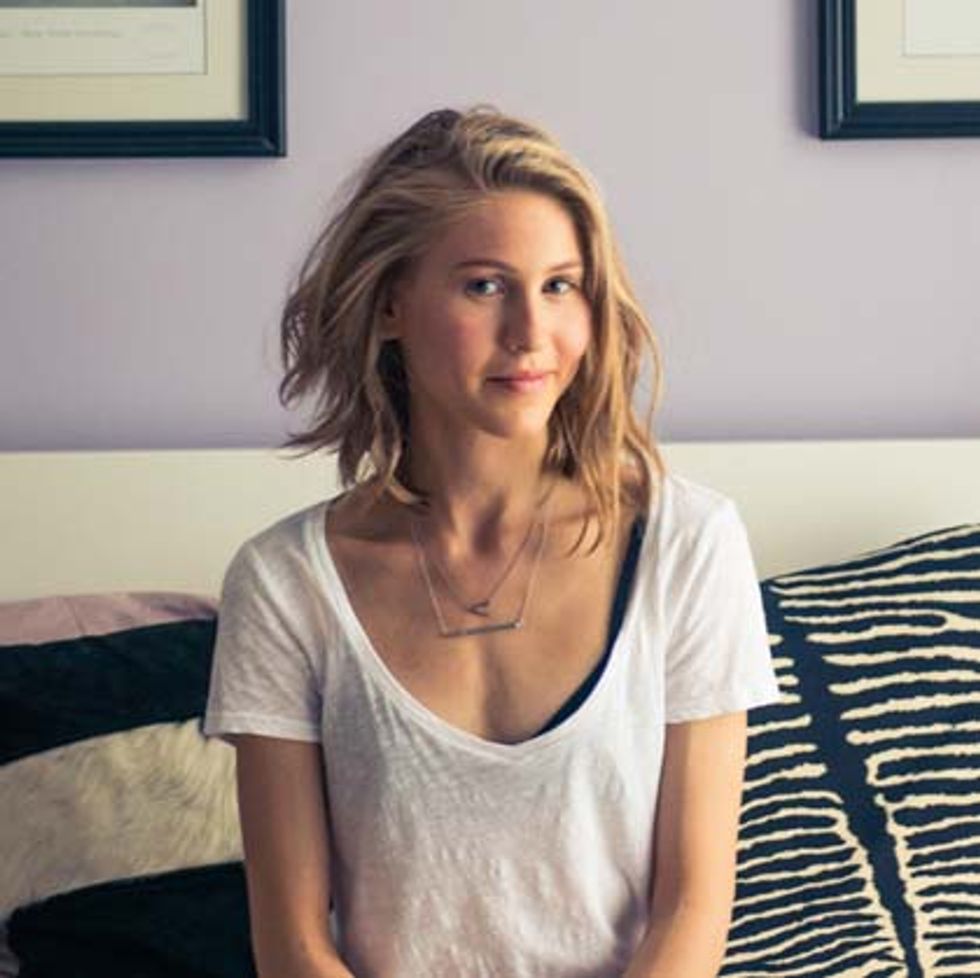 How to navigate an online sale:
 "One of my favorite things to do when shopping an online sale is to filter by designer and shop that way. I usually know what my favorite collections for the season were and which pieces I would want to buy, but doing it this way is like going on a treasure hunt for the things that I have been coveting with each click."
How to navigate a sample sale:
 "I start out by taking everything that I may or may not be interested in and than I go through the huge pile to narrow down what pieces I really can't do without. It's better to hold onto something even if you don't really want it because than you avoid the risk of someone else scooping it up!"
Favorite online places for sale:
Matches
,
Net-A-Porter
, Forward by Elyse Walker and Ssense!
Favorite brick and mortar sales:
Barneys (especially when the shoes go on sale!) and Proenza Schouler! When Proenza goes 50-off it's like Christmas!
"Aside from the one time I waited in the freezing cold for nearly an hour for a Proenza Schouler sample sale (my hands and feet were frost bitten but it was worth it), the most memorable sample sale for me will definitely be a
Helmut Lang
sale that my mom and I stumbled upon while walking around the Meatpacking District on our way to meet my dad and fiancé this summer. I went in without any intention of buying anything but left with a really cool navy blue fur coat with a hood! I ended up having to carry it around with me on the high line in 100 degree weather. My fiancé and my dad looked at me like I was crazy.
Two seasons ago I scooped up the patchwork denim Proenza Schouler jacket that I had been eyeing for months beforehand. It's one of those things I plan to have in my closet forever."
Ruthie Friedlander
Deputy Web Editor, ELLE.com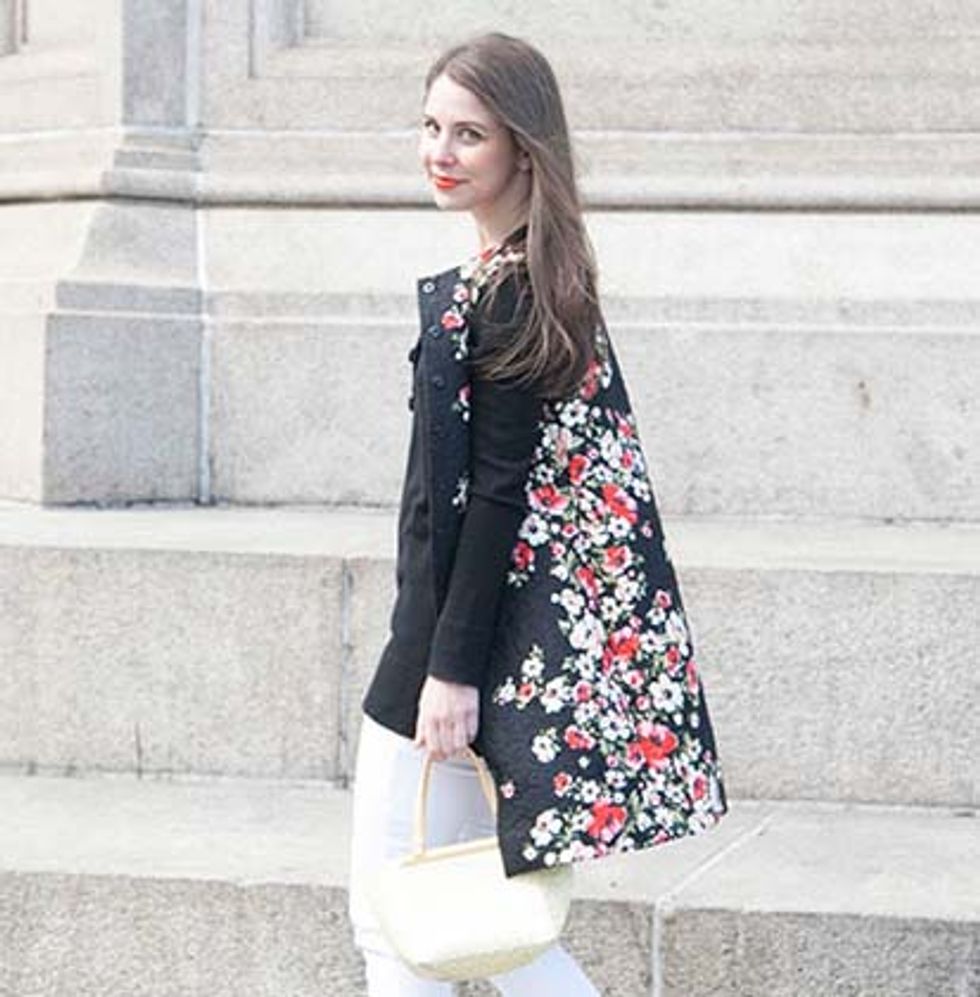 "Wear the right undergarments! As someone who almost never wears a bra, this is something I always have to remind myself. You never know what the dressing room situation is going to be at a sale (especially a sample sale) so you want to be sure to have a nude bra, nude thong and a long white tank so that you can strip down anywhere (even in the men's section, if needed).

Know the collection. This is especially necessary at a sample sale. When I worked at The Row, we'd have editors and clients bring in print outs of collection images and ask us if we had specific looks. This saved them a lot of time searching. We would quickly "YES" looks that were on the racks.

Don't bother going unless you're willing to invest in a good tailor. Whether you're a size 0 or a size 10, don't expect to score a great sale item in exactly your size. It does happen, but most of the time, you'll find something that's a little too big or a little too small. That's where a good tailor comes in handy. And the truth is, at the amazing sale price you're snagging the dress or coat for plus the tailoring cost, you'll still be paying less than you would for the right size at full price.

When I was 15, I left high school early to arrive at the Barneys Warehouse sale early. This was before it was online. I eyed a Marc by Marc Jacobs dress deep in the middle of a rack. It had to be mine. I ran for that bad boy and a woman—a GROWN WOMAN—socked me in the face. The Barneys salesperson came right up to her with a security guard, explained there was 'No hitting at Barneys,' (and yes, that's a direct quote), handed me the dress and escorted her out.

Favorite online sale: Net-A-Porter's summer sale
Favorite sample sale: The Row's annual sample sale
Favorite buy from a sale: My snakeskin ice blue day-luxe bag by The Row"


Aya Kanai
Fashion Director, Cosmopolitan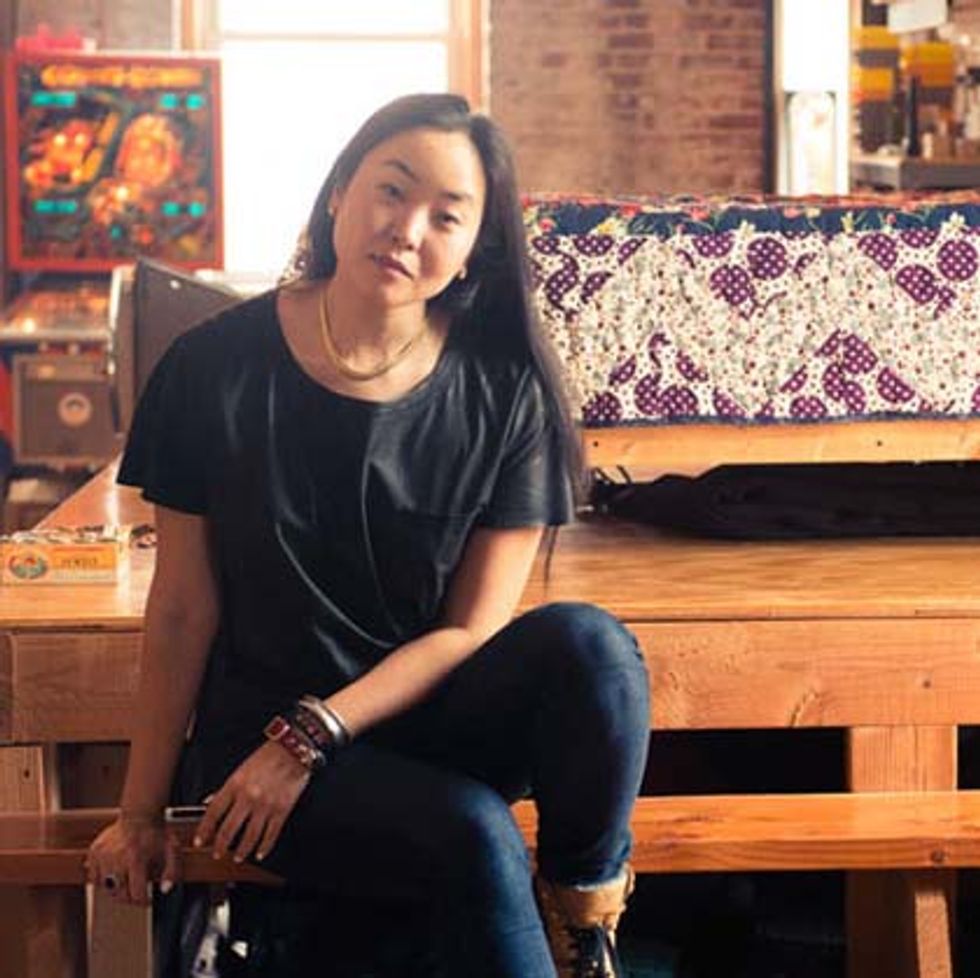 "I always make two lists before you shop: things I need and things I am coveting. My "things I covet" list is an ongoing process—I usually take screen grabs of the item and save it in a folder. If I can't afford it, I wait until sale season and try back to see if it has been reduced. It's also useful to make friends with a sales person at your favorite stores. If you do, they will give you a heads up before sale season is about to start and you can be ready to pounce!
My favorites are Net-A-Porter, The Outnet,
amazon.com/fashion
, FRWD.com, The Corner and M
y Theresa
."
Melissa Lum
Accessories Editor, Lucky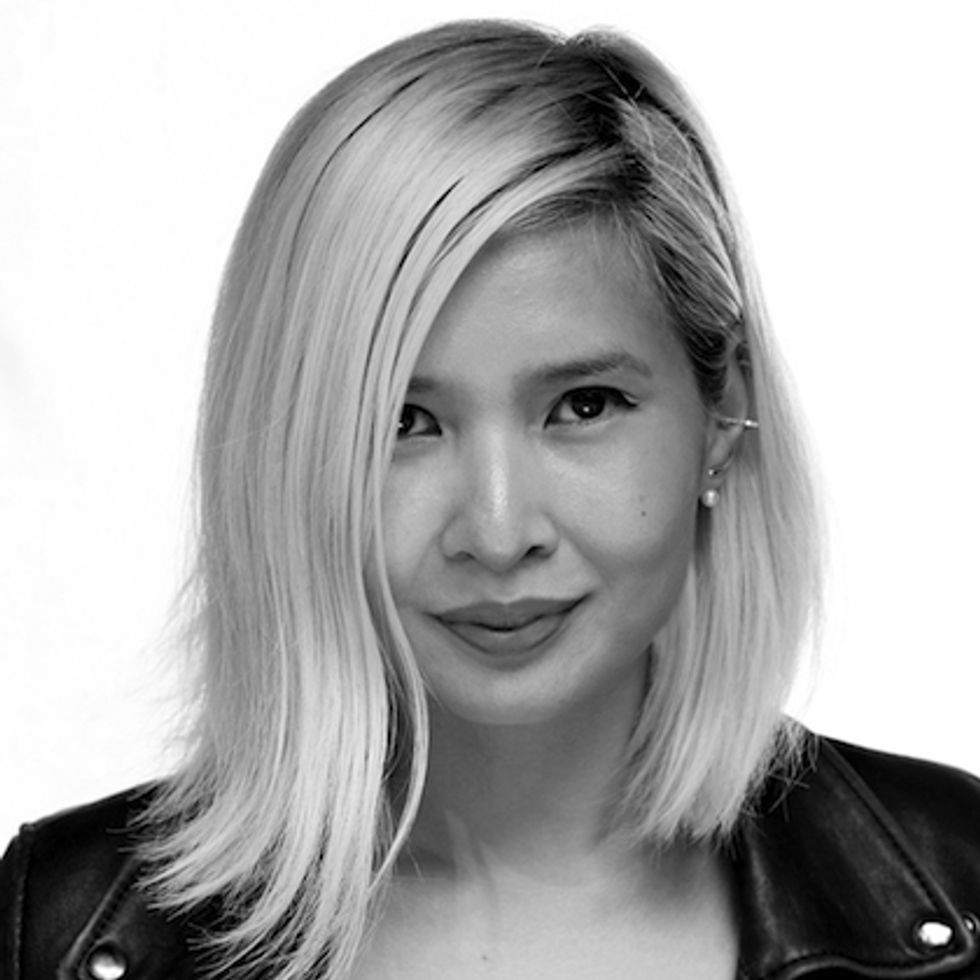 "I grew up spending days off from school with my mom dragging me to Bloomingdale's on 59th Street and
Macy
's Herald Square armed with coupons for "One Day Sale" bonanzas. I hated every second of it, but now it pains me to pay full price for anything. I totally inherited the art-of-a-deal gene.
I sort of plan out what I want for the season and then become an online stalker until sales start happening. Once I notice a percentage off I look to see what sizes are left. If there is a full size run, I usually test my patience until there is an additional 20% off or a crazy 70% off blow out. Net-A-Porter is my favorite online site to creep on. There is something about the way they add new items daily to the sale and then literally just take it all down when their sale is over. Even if there are still 2,000+ items left.
If there is a 'classic' item like a motorcycle jacket or the perfect black ankle boot that never goes on sale I'll check sites like Farfetch of Polyvore to see if a European site will have it for a better price. Then I go the extra crazy mile and Google to find out if any of these sites have an additional promo code or free shipping to the States.
[At sample sales,] I get a little stressed out by all the grabby hands, so I give myself a budget ahead of time and a 17 minute rule. If I am still undecided on an item I put it back. I tend to get a little more daring at a sample sale so it's usually a good thing if I'm able to put something back. I totally get sample sale fomo though—I've given money to a coworker while I was out of the country and made her text me pictures of Reed Krakoff bags.
I think the craziest I have ever bought was two years ago when Nicolas Ghesquière announced his departure from Balenciaga. I was driving back from the Catskills and battled a parking lot nightmare and early eager holiday shoppers to go to the Balenciaga outlet at Woodbury Commons. The end result was a 90%-off store victory."
Lauren Indvik
Editor-in-Chief, Fashionista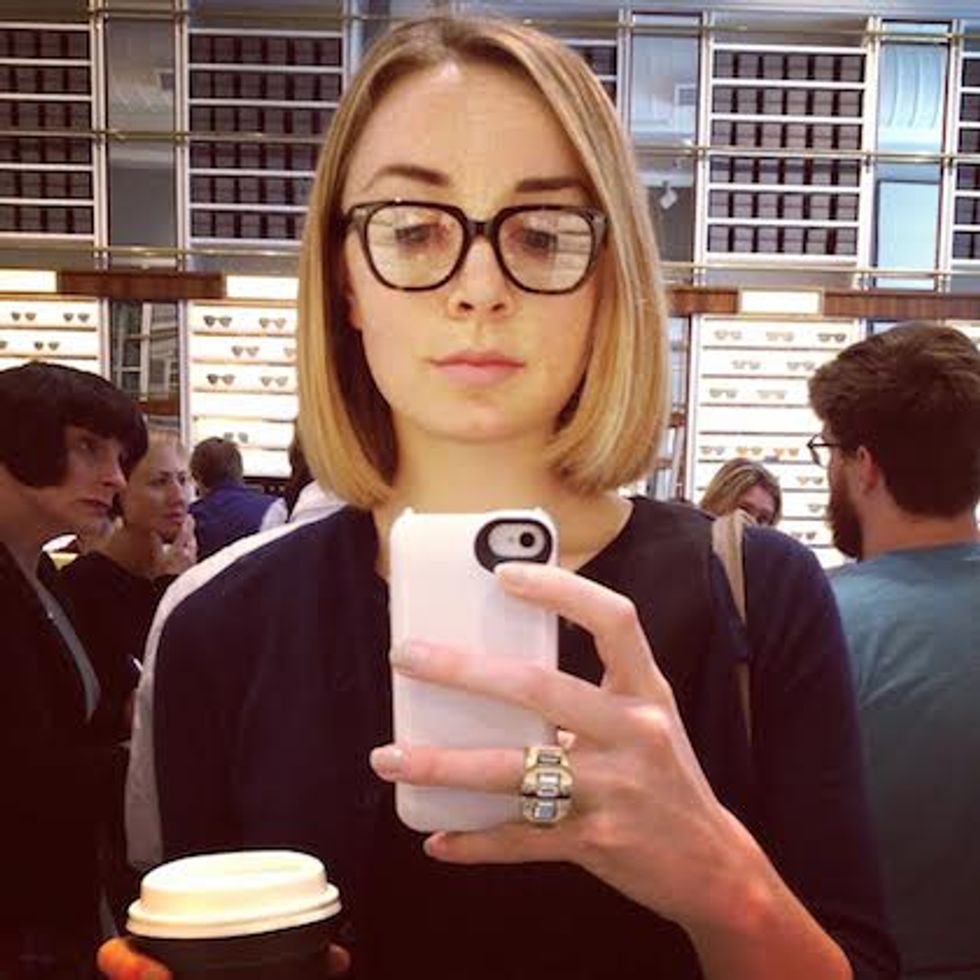 "At the end of every winter and summer, I make a list of what items I'll want to add to my closet next year. (Last winter I wore out my ankle boots, for example, so they were at the top of my list this fall.) Then, once those items hit stores, I know what to buy and exactly how much I have to spend on what.

No matter how disciplined I am in the fall—and how well I stick to that list—I still find myself sorely tempted by the holiday sales. That's why I usually leave a little room in my budget just for them,so I can grab a really special piece (a heel, say, or a dressy skirt) that I may not wear often, but I'll be able to justify because it's not full-price. I definitely do most of my holiday shopping online; the stores are just too crowded and over-picked. I do usually like to hit the shoe departments of Barneys, Saks and Bergdorf Goodman after Christmas though, and I always see what coats Burberry has half-off on the 26th.

I've only been to one sample sale—it was in 2010—and I made such poor decisions that I have never gone to another. Occasionally I'll tag along to an outlet with a friend, but it's almost impossible to find anything that's both on my list and in my size, so I never buy anything. My best post-holiday buy was a pair of Gucci stiletto ankle boots I convinced a saleswoman at Saks to hide for me on Christmas Eve in 2007—I picked them up the day after Christmas for 75% off and wore them every single week of my magazine internship. Someone actually tried to grab the box out of my hands when I took them to the cash register."