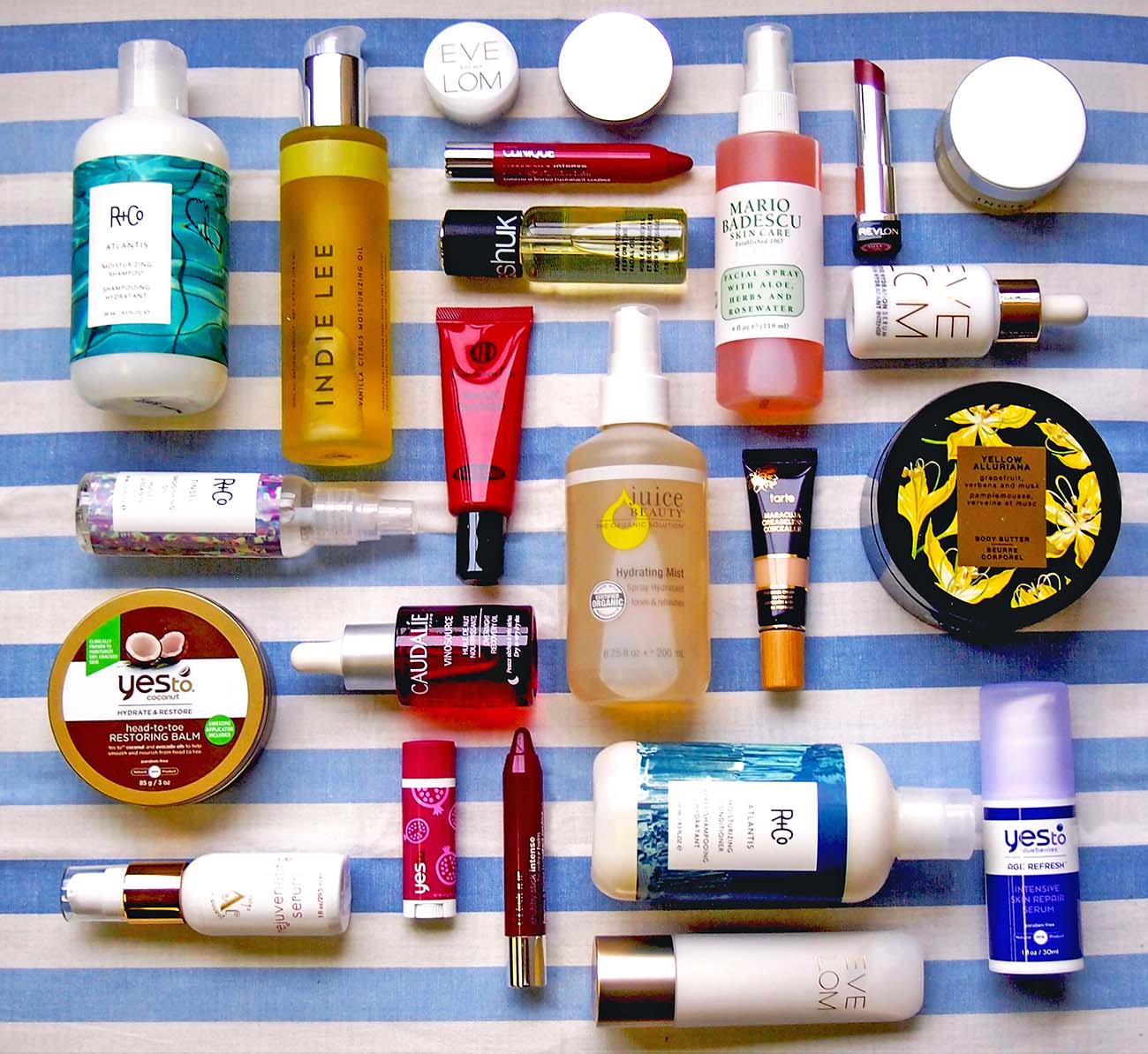 Cold Weather Beauty Swaps
In the immortal words of Jay Z, "let me upgrade ya."
If you've ever so much as been in or around the east coast from the months of November to, say, March, you don't need us to tell you the number the climate can do on your skin. And with a plethora of newsy nicknames for the latest snowfall or emerging weather pattern (the Polar Vortex is so 2013, guys) surely headed our way, we figured it was high time we got to taking stock and winter-izing our beauty routine. From hydrating lip balms to soothing cleansers and bordering-on-addictive facial sprays, here's how.
Though it's easy to see the initial appeal of foaming cleansers (they leave your skin feeling squeaky clean, bubbles, et cetera); even the most gentle formulations can strip the skin of its natural oils. And yes, while you can still technically get away with them in the colder months if your skin tends to be on the oilier side, we're all familiar with the 'like balances like' theory by now, right? We'll catch you up if not: cleansers that do double duty and actually moisturize while they remove make-up and daily debris can help balance your skin, as your cells are no longer overcompensating to produce more oil. TL;DR? Swap out your usual foaming face wash for a cleansing oil, balm or cream cleanser.
Still on that toning train, huh? Okay, we'll spare you lengthy lecture and instead allow Patrick Bateman to break it down for you.
Now that that's out of the way, we'd like to suggest you make the switch over to a hydrating facial spray after removing make-up at night, to freshen up your skin upon waking, or really, any damn time you like. Even over makeup. Actually, make that especially over makeup.
We swear that we're really not in the business of berating anyone about their beauty routine. But if you aren't using a serum yet, well, remind us what exactly what it is that you're waiting for? As temperatures drop, serums, when applied underneath your usual moisturizer, can target your exact skin care concerns (hyperpigmentation? It's got you. Dullness? It'll take it from here.) as well as add a little especially intense hydration to your routine.
Product recommendations:
We see how the whole putting-oil-directly-on-your-face-and-leaving-it-there thing can seem daunting. But even for those whose t-zone more closely resembles a bowling alley than skin on the regular, we swear incorporating oils into your beauty routine can be a very good thing, especially in the colder months. And after a few minutes, you'll likely hardly notice—your skin will go ahead and drink in every last trace of the stuff. Make sure to cover your neck (really resisting the urge to drop a Wu-Tang reference here), too.
Product recommendations:
As anyone who's dipped their toes in the imitating-Jenna-Lyons pond can attest, some bright lipsticks have a knack for draining the moisture right out of your lips. Oh, and flamingo pink or bright coral is not quite so cute when it's smeared across cracked, dry ones. Reach for lip color that hydrates and along with lending a little color—and no, that doesn't necessitate giving up any of the pigmentation of your usual favorites, either.
Product recommendations:
If you haven't picked up on it by now, there's really no shortage of ways to sneak in a little extra hydration here and there. Or no reason why you wouldn't want to. Which brings us to our final recommendation: concealers, foundations and any other product that provides a little somethin' somethin' in the way of covering blemishes and blotchiness. Look for formulations that contain oils, squalane or hyaluronic acid.
Product recommendations: