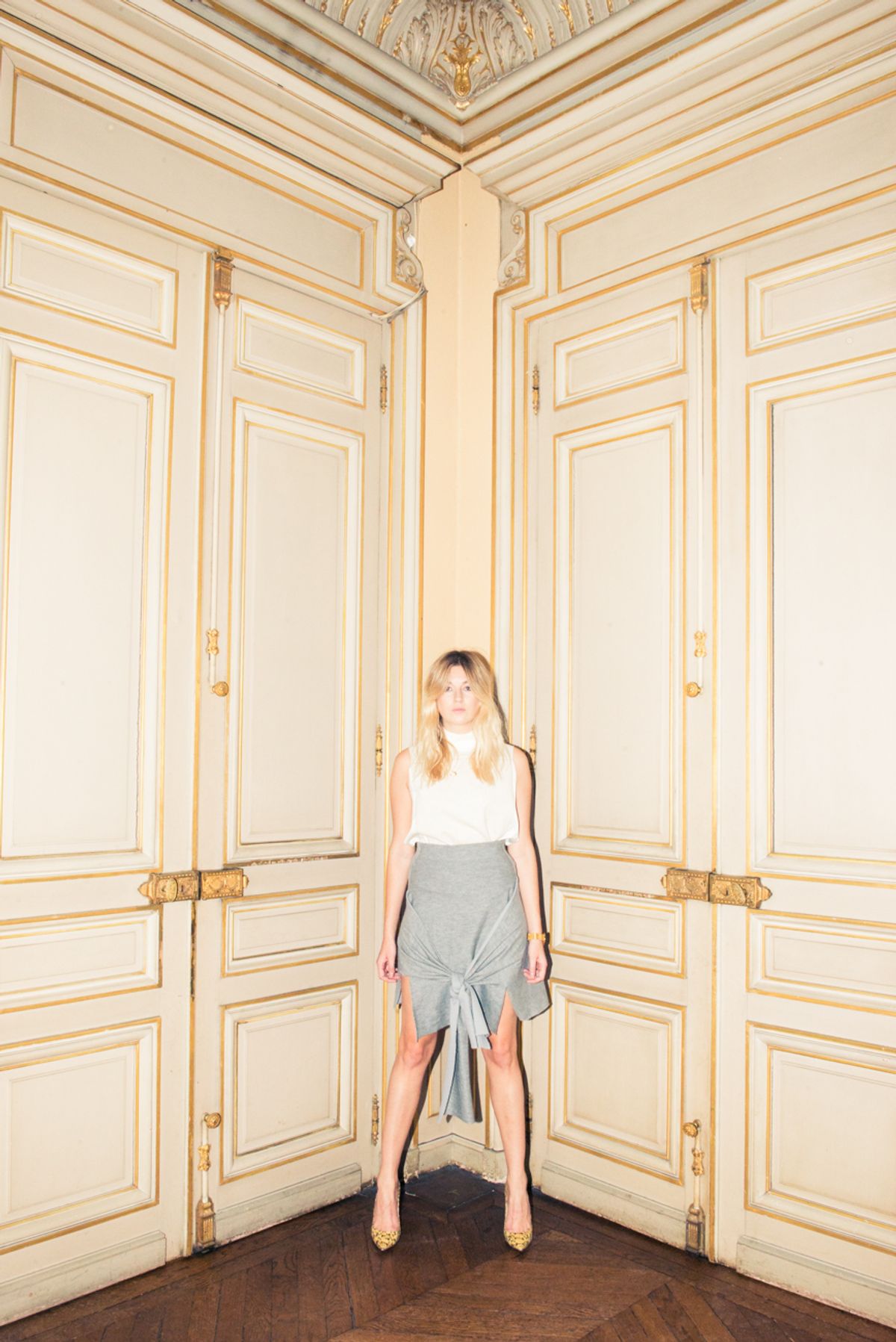 Closet
In collaboration with Amazon Europe.
Stephanie Mark
Perhaps you've noticed that there's no better time to be in Paris than fashion week. For us, it's kind of the equivalent of a Coveteur convention, with as yet undiscovered potential subjects sipping champagne or dragging on a Gauloises around every cobblestoned corner. Exhibit A: Camille Charrière, the half French, half English fashion writer and blogger who we just 'happened' to meet-cute with (you know, after a few—make that twenty—mutual admiration emails back and forth).
And that half French, half English thing she has going on? Yeah, that gotta-be-born-with-it combo, on Charrière at least, is pretty much the chicest thing we've ever seen (other examples worth researching include the two Charlottes—Gainsbourg and Rampling—so, uh, yeah). While there's no doubt the Over the Rainbow blogger has the unstudied style of a born and bred Parisian, frequent trips on the Eurostar, followed by a full blown move to Londontown four years ago, has definitely instilled that oh-so-English sense of humor. Read: the best of both worlds, as demonstrated in her go-to look made up of perfectly worn in jeans, a mannish Equipment shirt and a personalized Rag & Bone letterman jacket (yes, we were jealous—hey, Rag & Bone, would you consider doing one for us, too? Just The Cov would be great, thanks!).
Upon taking a quick survey of her fashion week wardrobe, we feel pretty comfortable calling her style classic with a twist. We mean, the former lawyer knew what she was doing when she dropped a high-flying career for fashion (we totally feel you, girl). Case in point: Those emoji-embellished Acne sneakers, say, balanced out by a wear-every-single-day leather moto from 7 For All Mankind (the latter a piece she readily admitted to having stowed on her Amazon Christmas wish list when we asked about everything she wanted for holiday), or googly-eyed sunnies paired with preppy Espace loafers. But before you get too jealous of her easy-going but inimitable mix, the whole being a certified member of both French and English fashion tribes kind of has her unmatched. We don't mean to advise that you quit while you're ahead, but we're pretty sure Charrière has this one covered.