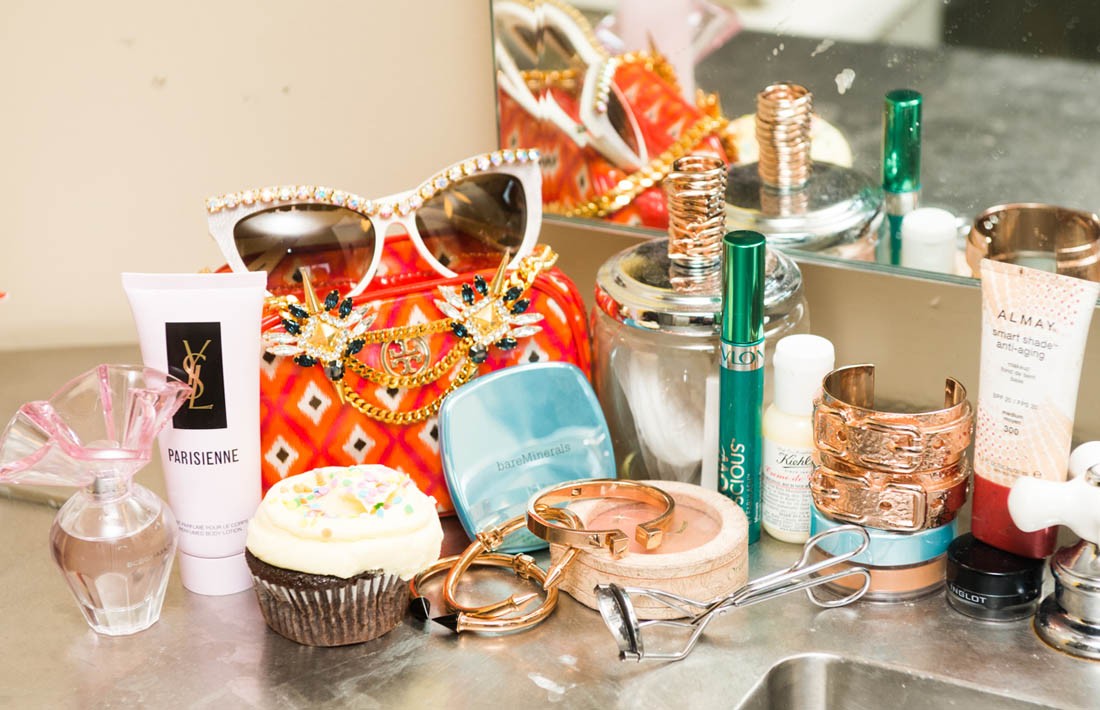 When Should You Throw Away Your Makeup?
Sir John (the man who wields the make-up brushes for everyone from Joan Smalls to Beyoncé) speaks.
When Beyoncé dropped her visual album last year (we'd insert a line full of 'praise' emojis here, but AP Style frowns upon that—oh, eff it: :raised_hands: :raised_hands: :raised_hands: :raised_hands: :raised_hands: :raised_hands:), we were mesmerized by her general #flawlessness, but also by the approximate billion beauty moments just begging to be YouTube tutorial-ed.
The brains behind the brush? Celebrity makeup artist Sir John Barnett—and yes, that's his given name.
Regularly on call for Vogue, the Carters' On the Run tour and many a supermodel visage (you know, just your average CV), we've studied up on Sir John's swipe-by-swipe guides on girl-world rites of passage like smokey eyes and the boyish brow. So we thought we'd tap his shimmer-dusted psyche on a recurring fear of ours that bubbles up, say, when hitting pan on that Bobbi Brown palette circa-a few holidays ago, or rationing that limited edition Rihanna x MAC lipstick we bought in like, 2012 (but it's just so perfect!).
Here's what the backstage baron had to say about shelf lives of our holy-grail primers, potions and powders. In essence: out with the expired, and in with the Estée, Bobbi and Marc.
Hey, if it's new enough for Queen Bey, it's new enough for us.
—Chelsey Burnside
Moisturizer
Moisturizer, serums, facial cleansers and eye cream: Six months. Unless these products have acids in them like glycolic acid, salicylic acid and beta hydroxyl acid, in which case they will have a longer shelf life. Try putting eye cream in the fridge. It feels great on tired eyes also aids in de-puffing. Plus, it keeps it out of the heat.
Foundation
Foundation, tinted moisturizer, BB cream, CC cream and concealer: Six months to a year. A great indicator of the time to toss away would be when separation occurs in the bottle. Also, overexposure to heat changes the general makeup (for lack of a better term) of a product's consistency.
Mascara
Mascara: 90 days. This has the shortest shelf life of everything your cosmetic arsenal. Bacteria grows the fastest here, which is no bueno around the eyes!
Gel or Liquid Liners
Gel or liquid liners: Four to six months. (Same theory as mascara.)
Powder, Bronzer, or Blush
Powder, bronzer, blush and eye shadow: Two to three years. Sometimes I keep shadows a bit longer (maybe 2-7 years).
Lip Liner and Lipstick
Lip liner and lipstick: Two to three years.
Lip gloss
Lip gloss: 1 year.
Remember: If it smells funky, looks gunky or the texture has changed significantly—definitely toss it out!