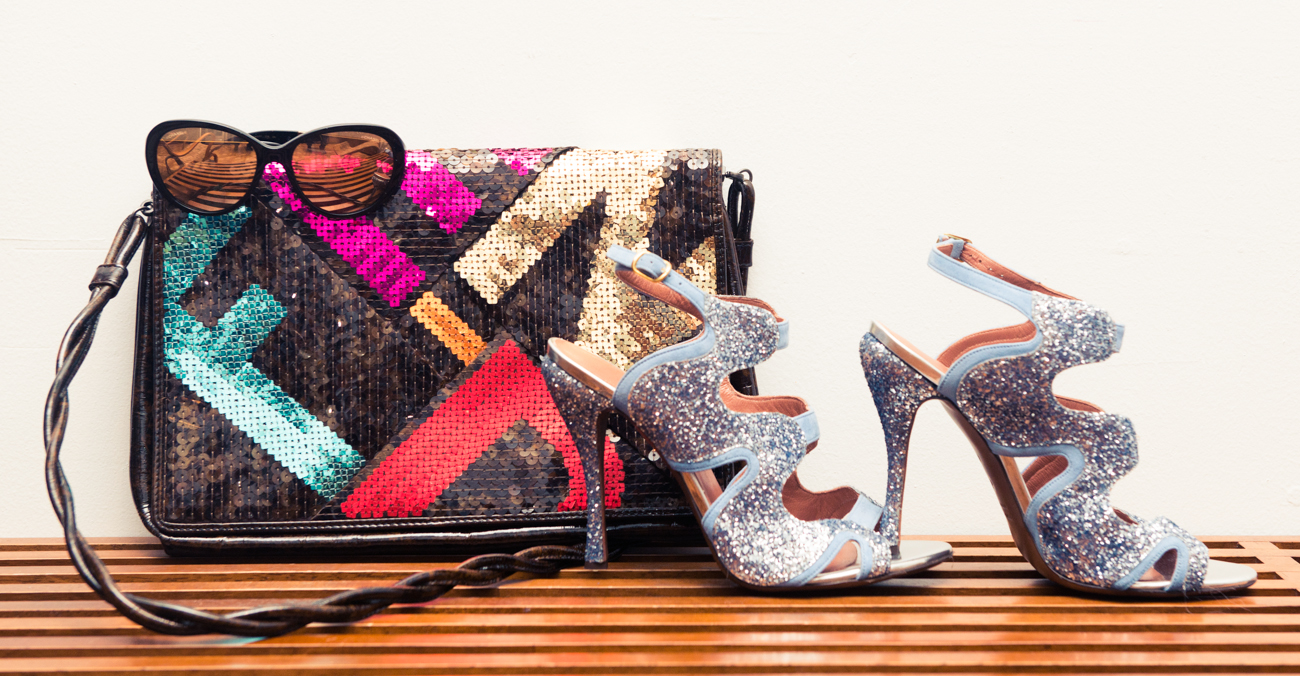 November's Most Coveted
Everything we want right now.
For a month that was formerly neutral territory—a chronological no-man's land sandwiched between the Most Wonderful Times of the Year, fashion week and the holidays—November seems to have gone to the boys. First, there's the sports. Oh, the sports. It's 30 days of fantasy leagues and nightly bro-parties in front of the TV. Then come the caterpillars that start to grow in above their upper lips (and the daily selfies of the incremental growth of said caterpillars), pushing the boundaries of social media and social acceptability alike—we're all for a good cause, but we're not so much for lip service with a month-long 'mo.
So we'll admit we've been looking for an excuse to inject a little estrogen into Brovember, namely in the forms of mod minidresses, strawberry-shortcake shades and bejewelled headpieces. Can you blame us?
Equal parts haute-coat and Hogwarts, the capes we've been coveting are structured, sleeveless and have just enough schoolgirl appeal to make us want to revisit the headband and eat lunch on the Met steps. Recently draped over the shoulders of pretty much every street-styler we happen upon, the cape coat contingent—not to be confused with the blanket coat contingent, these are two very different things—has had us wishing for an outerwear-eyedropper tool (is there an app for that yet?).
Being the rebels we are (read: not rebels), we've always loved a fashion rule ripe for the breaking. Sheer at the office? It's all about the strategic skin. White after Labor Day? You better believe a pearly jumpsuit is appropriate fall attire. Needless to say, we've wholeheartedly embraced (ahem, gone way overboard with) the ballet-slipper/diner milkshake/Nars Orgasm winter pinks this season. If you spot a cluster of pastel Mini Eggs in the snow, glued to their phones and wearing highly impractical footwear, 94% chance that's us.
Blame it on Valentino. One look at the Italian pop-art prints and scalloped polka-dots in his F/W14 show and all we wanted was to apply a set of Twiggy lashes and hop on a candy-colored Vespa. We restrained ourselves (admittedly not without a couple of shimmies first), but have been on the hunt for everything of-the-era since—including but not limited to: Isosceles silhouettes, fur-trimmed hemlines, go-go boots and pretty much anything prefaced by "mini."
Not that they aren't wholly rocked by the septuagenarian set, but slingbacks have traditionally been, well, on the kitten-heel-and-multi-strand-pearls page in our books. You see, practicality usually takes a backseat to teetering in toothpick heels and backing out of backless mules (it's a whole form-over-function thing—we're seeing someone about it), and slingbacks, with their strapped-in sensibility, seemed a little too prim and proper for our liking. But that's until Sophia Webster's Angelo cut-outs descended from heaven. It's like we always say: if you like it then you shoulda put a wing on it.
There we were, swearing there was no humanly possible way we could justify adding another statement necklace to our collection, bibbed, beaded or otherwise. So trust us to stumble upon the eye-feast that is Masterpeace: neck candy adorned with rope, fur and vintage fabric, shoulder-grazing stone earrings and embellished headbands that would make Blair Waldorf weaker in the knees than a sweet nothing from Chuck.
—Chelsey Burnside