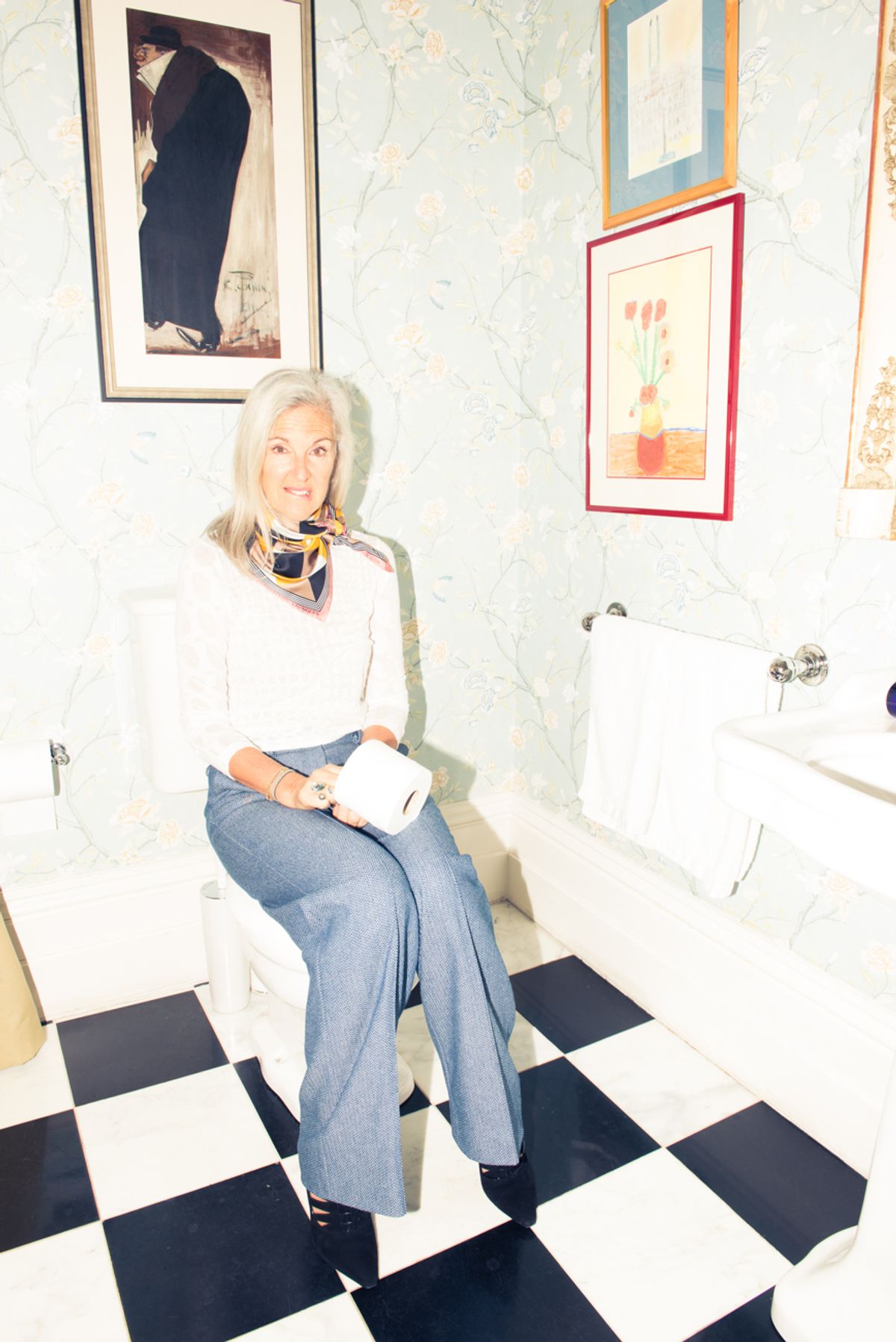 Closet
Joint CEO, Matches Fashion. London
Renée Rodenkirchen
When we're looking for something very special… Scratch that. When we just want to look at very pretty, very special clothes and fill our digital wish list on the off-chance they'll still be in stock come sale season, there's one URL we always key into our browser. Yeah, you know it:
matchesfashion.com
. Currently open in our tabs? A delicately layered,
butterfly print Givenchy frock
straight off the runway; a
woven Sophie Anderson bucket bag
for that tropical vacation we're totally taking come December; a vibrantly printed
Stella Jean circle skirt
; oh yeah, and a
caramel-colored crocodile bucket bag by The Row for a cool $39K
... a girl can dream right? We kind of always secretly guessed that the mind behind such genius buying would be worth a good closet exploration. And when we realized that said mind was Ruth Chapman, the white-haired, impeccably turned out women who essentially runs game during London Fashion Week, she became priority numero uno when we finally made it across the pond a few months ago. And, as you've likely already guessed, her whole situation did not disappoint. Indeed, welcoming us into her Wimbledon home (in the same neighborhood where she and her husband Tom opened their first Matches shop in 1997), we were, well, impressed by the sheer scope of her wardrobe. First of all, let us just gush for a second about her slide collection: furry-soled
Célines
and
leopard print Givenchy Birks
. Yes and yes. And that's not to mention the
Charlotte Olympia
clutches,
color-blocked Roksanda dresses
and one particularly covetable
Saint Laurent cross-body in buttery burgundy leather
. At this point it's probably obvious that we were kind of in heaven; and just might have reached ecstasy when Chapman started cooking up a storm. It wasn't long before we were all sitting around her big kitchen table eating pasta and salad overlooking her idyllic English garden. We always knew Matches = the good life.