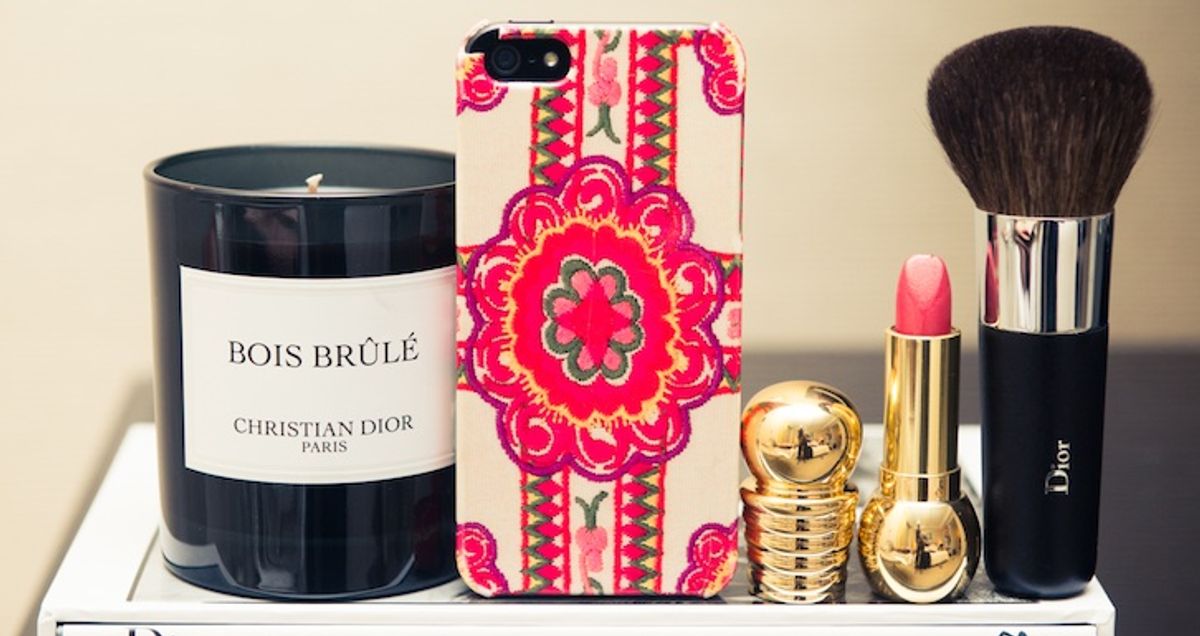 Fashion
GETTING READY FOR THE GUGGENHEIM INTERNATIONAL GALA, MADE POSSIBLE BY DIOR.
Meagan Wilson
Nosing around outside the entrance of the tony Mark Hotel over on the Upper East Side, there are a expected sights. The Assouline bookstore just adjacent to its doors, for instance; doormen summoning yellow cabs for their guests; or the usual crowds buzzing down Madison. What you don't typically see, however, is spotting the likes of Tank and Because London's Caroline Issa charging down the streets in a killer violet overcoat and dashing up to her room after a meeting with Raf Simons (yup, that happened).
When finally knocked on her suite door, we found her holed up in the bathroom clad in a fluffy white bathrobe, with her hair and makeup team (Emma Heser and Gina Daddona, respectively) at work readying the editor (and recently christened designer) for the Guggenheim International Gala. We watched transfixed as Issa transformed. Okay, and we also got busy ordering some champagne for the room, precariously placing Dior shoes and nail polish on window panes and flipping through the latest issue of Tank.
We got our fill of girl time, too, cozying up to Dadonna as she carefully applied individual lashes (Issa's first ever, BTW) along her immaculately lined cat eye (Diorshow Art Pen, duh). A few final applications of Diorissimo lipstick, topped off with a little lipliner to seal in the pigments of her usual bright red, semi-matte lip and Issa was ready to get dressed. After slipping into an embellished mini dress with strappy shoulders and a pair of Simons' signature pumps (with crystal ankle straps, bien sûr), we couldn't help but gasp at Issa's big reveal. We told you a few falsies made all the difference, girl! Stopping to fill her clutch for the night with a few essentials before taking off, the evening wasn't quite complete without a requisite shot of Issa clutching an issue of Tank—the back cover just so happening to feature the very Dior campaign starring the same dress she was wearing. Meta, right?
---