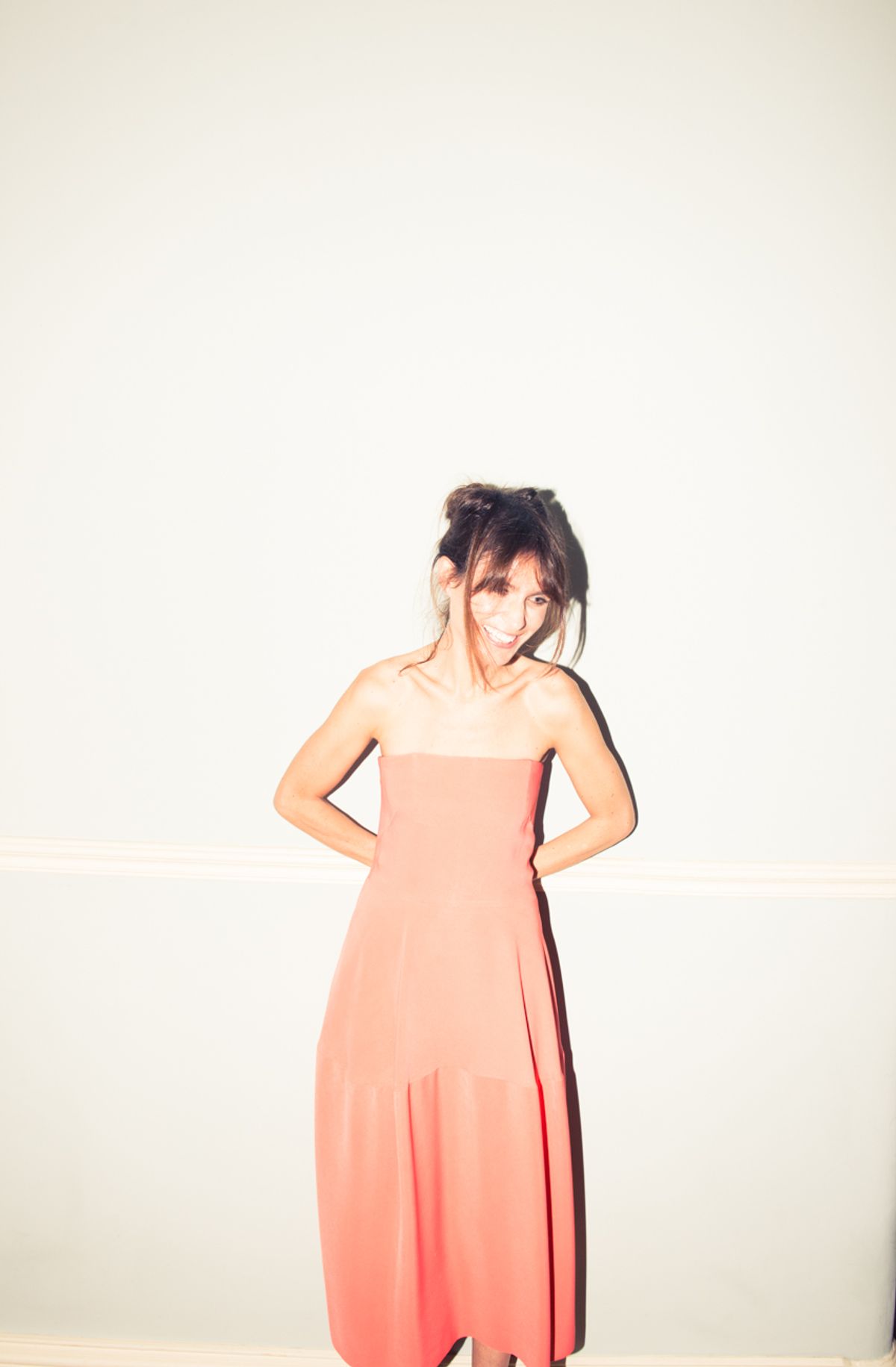 Closet
Jewelry Designer, Founder, Loquet London. London
As much as we'll happily defend fashion as a worthwhile, meaningful pursuit (see also: Miranda Priestly's cerulean speech, the thousands upon thousands of jobs it creates, identity politics), we realize that rummaging through seemingly-endless racks of Balmain and vintage Versace isn't exactly akin to social work. But somewhere between miscellaneous flights from one destination to the other being delayed for the third time and our never-empty inboxes, there are times where we admittedly fantasize about giving it all up for an idyllic life in the English countryside. We would float around barefoot, in free-flowing, vintage-looking Isabel Marant dresses, making jam and homemade almond milk (that's what people with country homes do, right?), burning Diptyques. You know, anything that gets us closer to being more like Sheherazade Goldsmith.
Goldsmith, for the somehow unfamiliar, is the environmentalist, writer and designer behind jewelry line Loquet London. And while she's hardly given it all up, she certainly has the whole country idyll thing down pat. Greeting us at her halcyon thatched-roof home in Richmond, just outside of London, Goldsmith shooed us inside, eager to show us around and get started rifling through her closet. Goldsmith chatted about her eco-minded best-selling books and bestie Laura Bailey, as we rummaged amongst her racks of Stella McCartney and Chloé, which couldn't have been more in tune with her whole English rose aesthetic.
Also no surprise? The charming tchotchkes and accents littering her home. Think: stray bouquets of fragrant dried lavender, detailed illustrations and antique posters hanging from the walls, and a heart-shaped wreath made of dried flowers. Oh, and plenty of toys and mementos from her three children. And just in case her bucolic existence wasn't quite envy-inducing enough on it's own, there was the matter of her shoe closet, too. Namely? The twin pairs of CHANEL ballet flats and sky-high Prada pumps with a thick, creeper sole we spied. After all, as Goldsmith told us, shrugging, they're the one piece that quite literally changes everything. "Just add heels. Preferably YSL." We knew there was a reason we liked her.