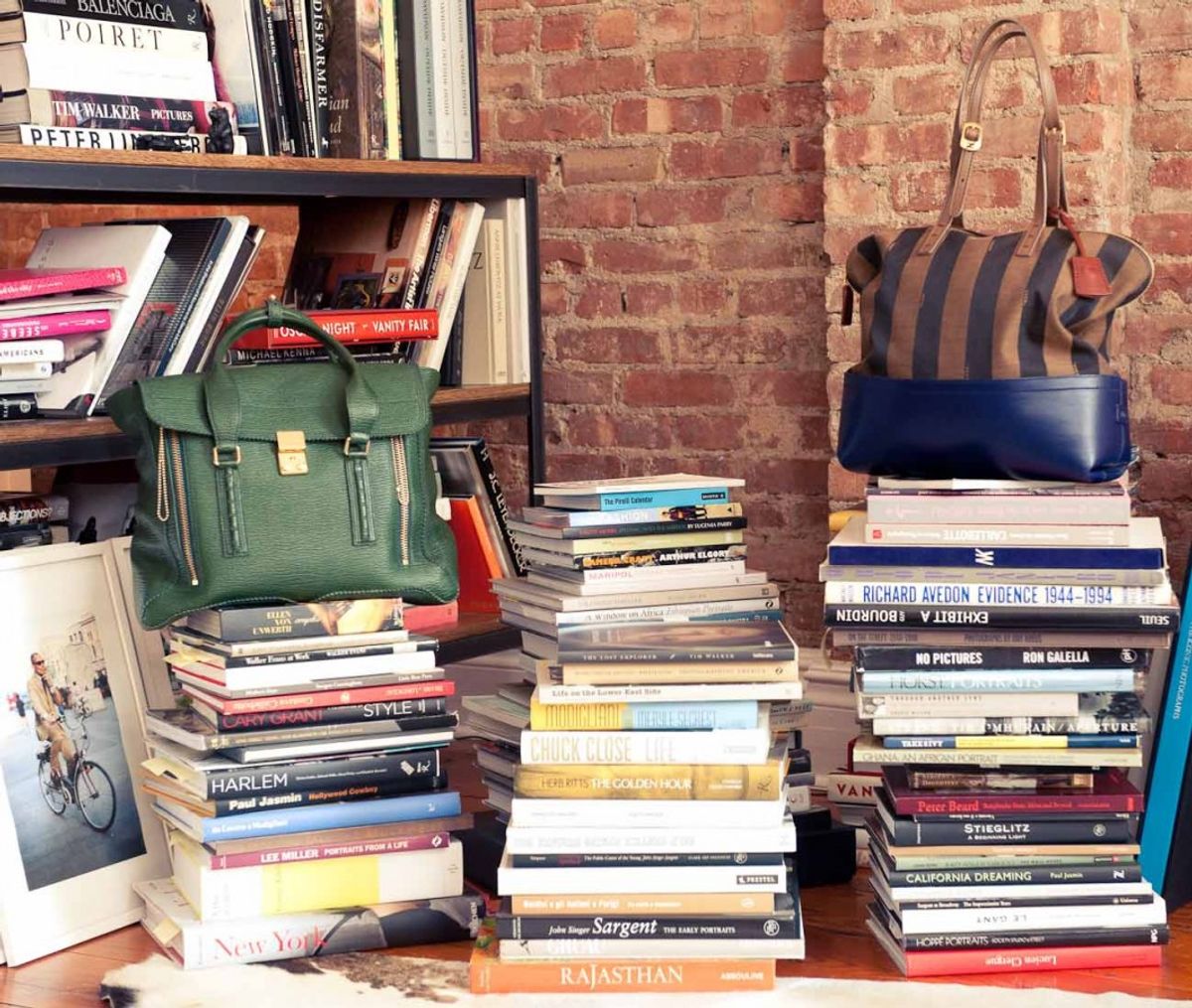 L to R. Bags, 3.1 Phillip Lim; Fendi
Career
Interview Outfit Advice from 11 Fashion Bosses
What to wear to an interview according to people who could actually hire you (just call us your fairy job-mothers).
---
On two more notable interview outfits, including the one worn to meet with none other than Carine Roitfeld...
"Not much further down the line came my first interview at Condé Nast. I was reading a book at Jack's Coffee in the West Village when a friend called to tell me that there was an opening in the fashion closet at
Vanity Fair
and that I needed to be there for an interview in one hour. I ran home to throw on a black dress from H&M and a pair of Miu Miu boots that, in retrospect, probably weren't the most appropriate. Alexis Bryan told me that they had interviewed several girls, but that I was the one for the job (in almost those exact words). I spent the next year in the fashion closet: picking up and returning samples, delivering complicated lunch orders, assisting on shoots, and watching in awe of every run-through and fitting. Alexis, who is now the fashion director at
Lucky
Magazine and Sam Brokema, the senior accessories editor at
Harper's Bazaar
were the kindest mentors to me when I had absolutely no idea what I was doing!
Cut to several years later, Shiona Turini and Michaela Dosamantes were prepping me for a third and final interview to become the online editor at Carine Roitfeld's CR Fashion Book. The three of us sat in Le Pain Quotidien on a rainy day in Soho. I was wearing a black, double-breasted Band of Outsiders jumpsuit and a Burberry trench. Of course I asked the girls for advice on what to wear when meeting one of the chicest—if not the chicest—women in fashion. In unison they both answered: "Wear the jumpsuit." So I did. As I stood up to shake Carine's hand at the end of my interview, she looked at me and asked, "What are you wearing?" I said, "Band of Outsiders." She said without smiling, in a very matter of fact sort of way, "It's good." I must have been grinning from ear to ear. I don't think it's what got me the job, but it definitely didn't hurt."