Welcome to Your Best Brows Ever
Carey Mulligan & Rose Byrne's cosmetic deity fills us in. Literally.
Makeup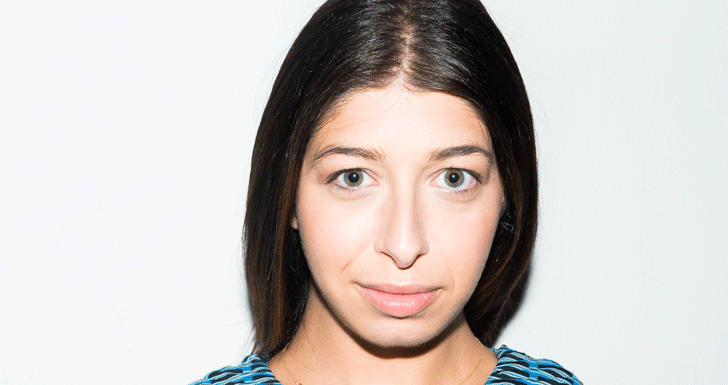 Guys, there's a reason why that "don't let anyone with bad eyebrows tell you sh*t about life" graphic spread faster on Instagram and
Pinterest
than photos of Amal Alamuddin's wedding dress: a good set of eyebrows simply changes things. Namely, the shape of your entire face, but also the way your makeup looks, and likely the course of your entire future. Okay, so maybe not the last one, but we rest our case: they're important, okay?!
---
Then, when we were in Los Angeles recently, we decided to visit the very woman behind the brows and general, uh, facial areas of Rose Byrne and Carey Mulligan, Georgie Eisdell. We swear we tried desperately to restrain ourselves from basically begging her to work her magic on our mugs, but, well, there we were, doing just that. There was nothing to do but have our photog, Jake, document the entire moment as Eisdell got to work. First brushing through Steph's brows in an upward, sweeping motion, Eisdell worked a dense, angled CHANEL brush into some shadow, concentrating on the arches and brow ridge. The final result? Bold, albeit natural and not at all overdrawn brows. Here's the breakdown.
On when she first fell in love with makeup...
"I used to watch my mother put her makeup on when I was little. She had this wonderful Estée Lauder palette that had everything you need in it. I knew this is what I wanted to do when I found myself working on all my school theatre productions and fashion parades."
On the 5 products she can't live without...
"1. Bronzer
2. Mascara
3. Brow Powder/Pencil
4. Lip Balm
5. Concealer."

On the best beauty look for fall...
"I am still loving the nude face. I don't like to always load my clients up with makeup so I am really enjoying seeing fresh faces with a little color on the lips."
"I believe brows to be the most important part of the face. They shape the face, and make or break the look."
1.
2.
"Go in and fill any gaps in the brow with a brow definer, like Laura Mercier's Brow Definer in Warm. The waxiness of a pencil is great for this as it sticks to to skin and gives the depth of color required so it looks natural."
3.
"Then go over the brow with a shadow. Either a specific brow powder, or an eyeshadow that matches the hair. If I want to enhance the color a little more I dampen my brush first and brush though the brow so it comes out a little darker and stronger."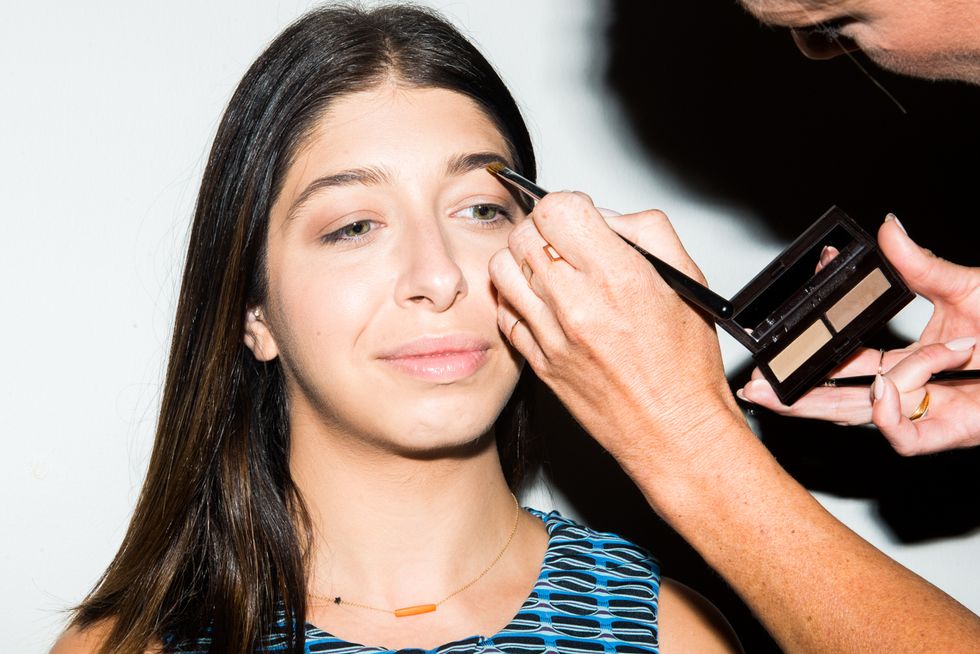 4.
"I like to extend the brows always. I think it opens up the eyes and the face. Everyone needs a little extra brow in their life!"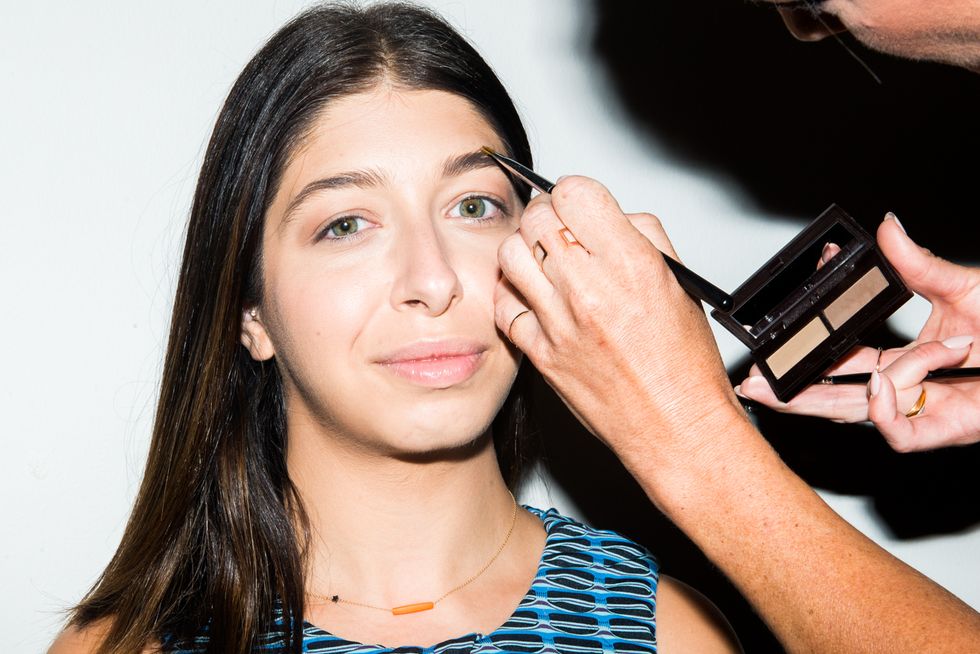 5.
"If the brows have a mind of their own, I use a brow gel or a small amount of hairspray on a clean mascara to keep them in place, always brushing up then across at the top."