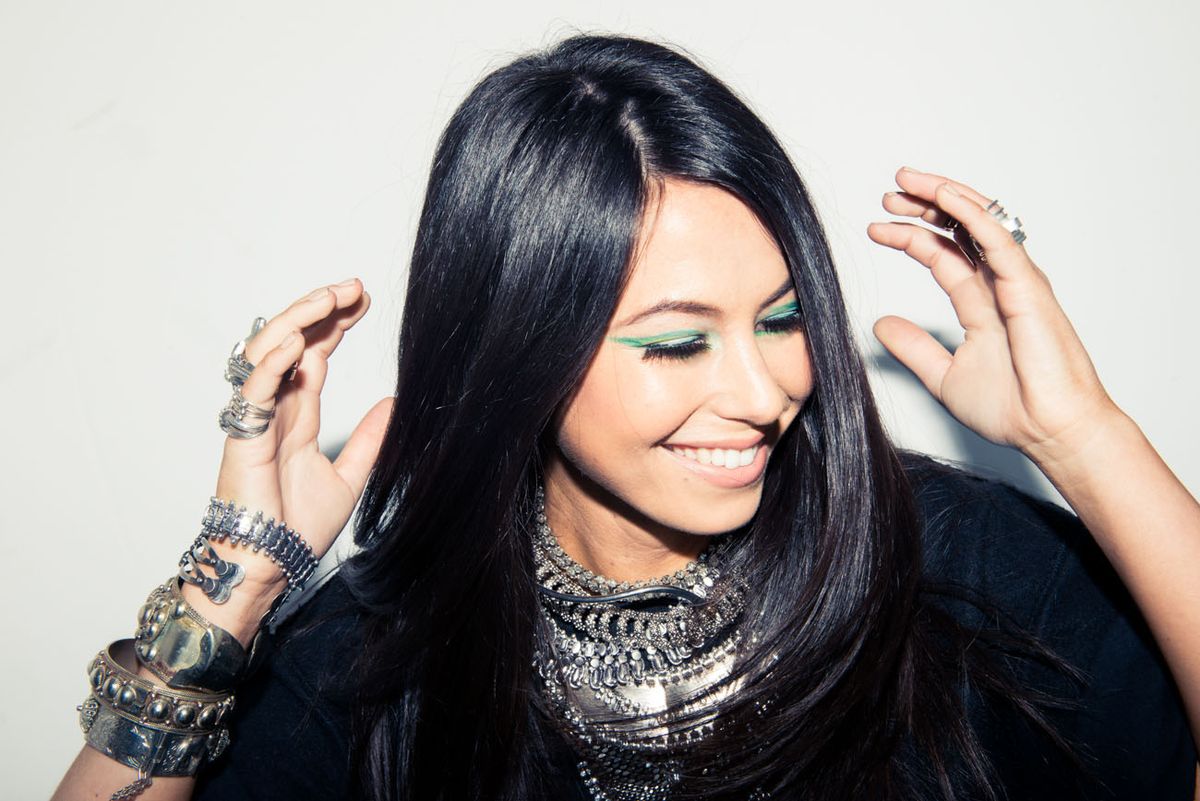 Makeup
We watch as the jewelry designer goes (way) out of her beauty comfort zone with Shu Uemura.
---
It all started innocuously enough, when jewelry designer and DYLANLEX founder (you might know her better as the girl behind those seriously OTT, magpie-worthy sparkly chokers you keep seeing on everyone from Rihanna to Kendall Jenner) Drew Ginsburg uncovered a bit of a beauty paradox. It turns out that when mammoth necklaces that are shiny enough to potentially spot from space occupy a considerable amount of real estate on your person, making major statements with your make-up can occasionally fall to the wayside. And who better to push Ginsburg right out of her comfort zone, than Shu Uemura, who you may better know as the Japanese beauty brand who's brought you everything from false eyelashes made with feathers and sequins to eyeshadow in quite literally every color of the rainbow? "My chest party, hands, jewels... DYLANLEX pieces are my outlet for risks", Ginsburg explained. "I don't wear very much [make-up] at all, which I think says that I pretty much DGAF," she told us later in an emoji-laden e-mail. Touché.
But it was with Brooke and Shu Uemura's mantra of 'Brave Beauty' in mind that Ginsburg soldiered on—and eventually, in fact, not only came around to her electric green eyeliner, but kind of fell in love with it. But what else would you expect from the beauty brand that's collaborated with everyone from Takashi Murakami to Viktor & Rolf and Karl Lagerfeld? That, and the fact that their false eyelashes alone are not only some of the best in the business, but also range from being made entirely of everything from feathers to tulle and sequins—we were even able to convince Ginsburg to try a pair on herself. How's that for brave?
P.S. Thinking about playing with sequinned false lashes or yellow liquid liner this weekend? Okay, so maybe you don't have to go that far. Next time you go out of your beauty comfort zone, snap a selfie & share your #BraveBeauty (hashtags = a thing, guys) with @thecoveteur and @shuuemurausa––and yes, we're expecting you.